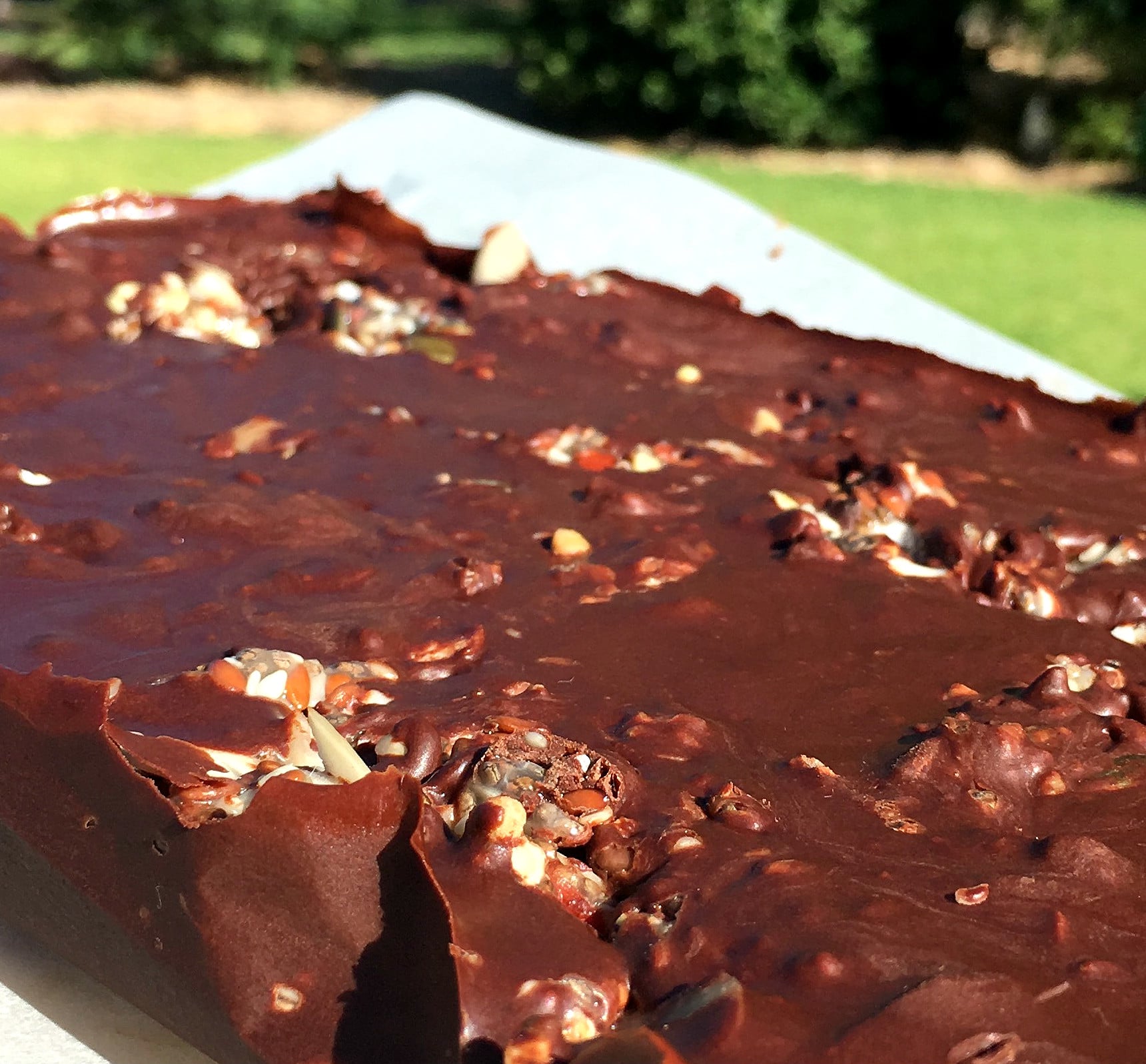 Chocolate blends
Dairy free creamy chunky chocolate blends with the goodness of essential oils
Ingredients
1 cup
Blend 11
or
Blend 13
, activated over night 250g Changing Habits Cacao Wafers or Cacao Butter with 50-80g cacao powder 50-100 pure raw honey 50g coconut oil 1/4 tspn Himalayan sea salt 1 tspn pure vanilla extract 50g pure coconut milk powder (Tony Sfeirs 1kg is a great brand from some Go Vita stores) or alternatively another option is pure coconut cream 10 drops Orange essential oil (or peppermint oil) - optional
Method
The thermomix method is to grind cacao wafers spd 5/10 seconds. Add honey, coconut oil, salt, vanilla. Set at 37 deg/10 mins/spd 3. The time may vary between 7 minutes and a few more than 10, or even up to 20 mins if doing double quantity. When your chocolate is smooth, melted and runny you add your essential oil if using (add drops to taste!), and coconut milk powder or cream and blend for no more than 30 seconds to 1 minute, at a low to med speed, until just mixed/combined. Within 2 minutes of adding a powder or cream the mix will begin to separate and lump up. DO NOT blend your chocolate mix with powders or creams for any length of time. The quicker you add your creaminess and pour it into a tray the better your result. Line a tray with baking paper and spread out some goodMix blend of choice. Pour your chocolate over the blend and swirl through a little to mix it in and through quickly. Throw your tray immediately into the freezer to set. Take from the freezer and break or chop into chunks. Store in the fridge. Enjoy.
Serves approx
Fills a lamington or slice tray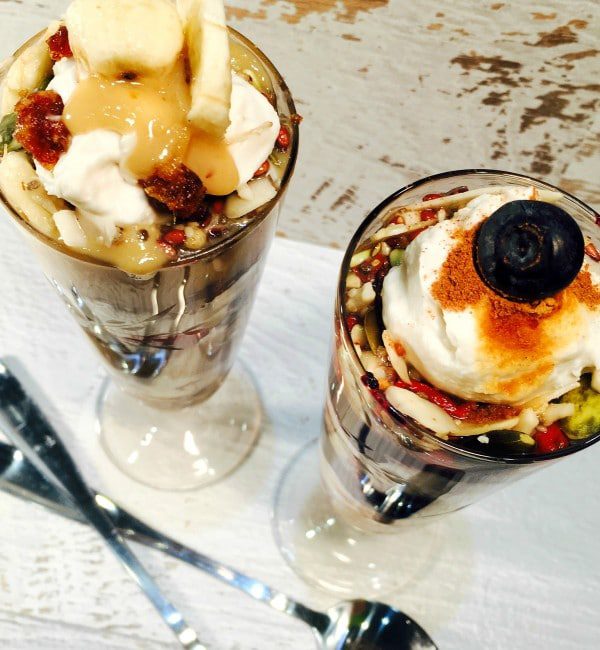 Category_Breakfast
Dairy free parfaits or trifles with your choice of sauce and flavour combo. Ingredients Blend 11 or Blend 13, activated in water overnight Coconut yoghurt Berry coulis, or Tahini syrup Cinnamon Ba...
Read more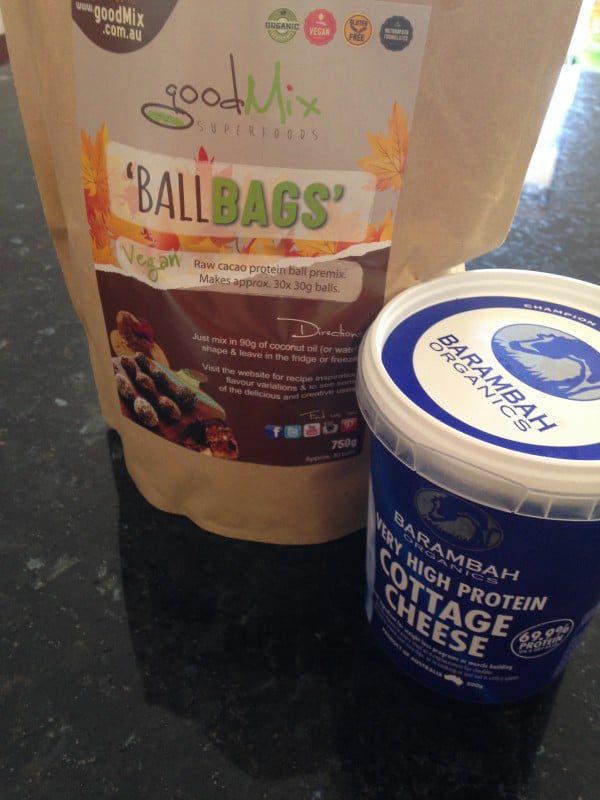 Category_Snacks
So easy - this one's for the muscle builders & those who don't like coconut oil, but are all good with dairy. You will love these creamy protein balls! Ingredients 1 X 750g Bliss Ball Mix 3 tab...
Read more