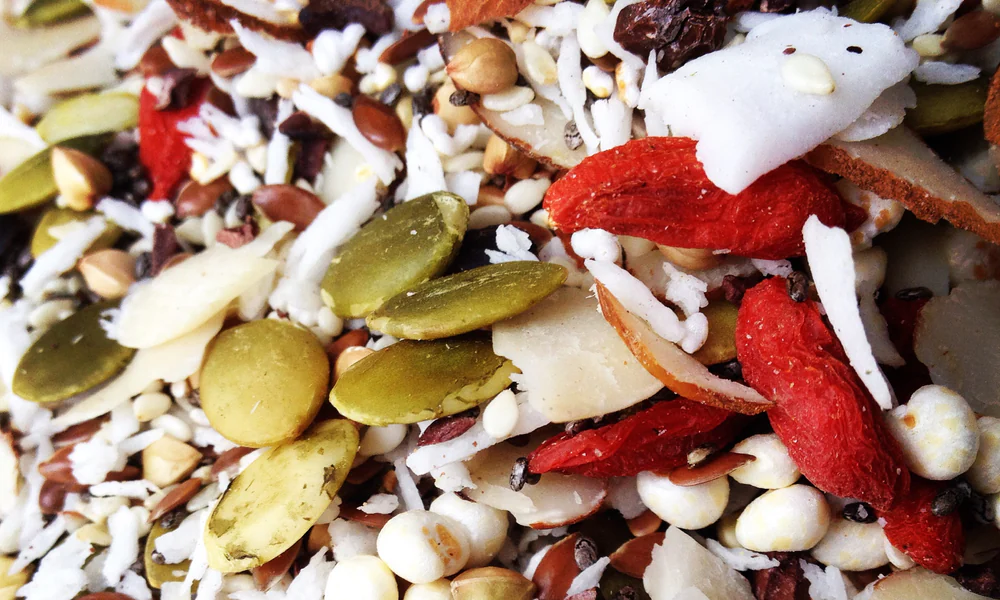 How to activate (soak) your mix
Activation - Blend 11 & Blend 13
DIRECTIONS:
Moisten 1 cup of Blend11 or Blend13 with a half a cup of water (no need to drain, the seeds will drink it up)
Mix thoroughly, so seeds are all moistened, then pat or press down with your spoon & leave overnight (bench or fridge)
Serve in the morning with berries / fruit / in smoothies or shakes / with yoghurt (or try some goodMix recipes!)
Average adult serve = two heaped tablespoons of activated mix. This will vary - experiment to find your own 'ideal serve'.
Moist mix will last up to 3 days in the fridge before beginning to deteriorate, & 8 hrs is a good initial soak time for the ingredients in this mix.
Don't limit yourself to just breakfast - these blends also make a great morning tea, snack, lunch or dessert!
Learn more about activation & how to prepare your seed blends.