The goodMix Story
Our journey... so far
THE GOODMIX STORY, BY FOUNDER JEANIE MCCLYMONT
HOW GOODMIX GOT STARTED...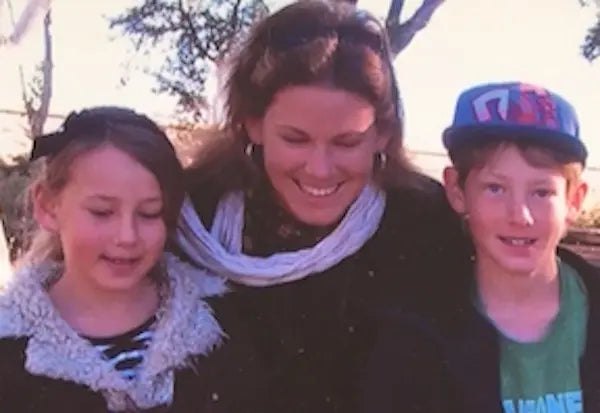 goodMix was born Nov 2012:
I was a naturopath / single mum working in a healthfood store, & I wanted to make the healthiest 'super-cereal' I could.
It had to be quick & easy to prepare, & not taste too bad  because I needed my kids (7 & 10 at the time) to be able to eat it / like it. 🤔👩‍🍳🤫
maximum digestability & bioavailability
I wanted real, natural, living food, with loads of vitality. 🌿🌞
I settled on a mix of organic seeds, with some coconut, cacao, almonds, Goji berries & a few ancient grains for interesting taste & texture.
To my delight I found that this mix could be soaked overnight to activate the dormant seeds.🌱
IT WAS SO GOOD, YAY!
Better tasting than the other seed blends we were stocking. I started selling it to everyone from the bulk bins & telling customers how to soak it for better digestibility. It became really popular, really quickly. People were feeling great (regular bowels, cholesterol dropping, better skin, better energy). The kids kinda didn't like it at first, but they got used to it when I let them have it with a sweeter yoghurt or in a nice smoothie / on a smoothie bowl. 🤢🧐😏
Brad, my new boyfriend at the time (who I now know can talk anyone into doing anything lol) suggested 'hey you made a good product babe, you should sell it for yourself (by 'for yourself' he actually meant 'for us, let's make this a business so I can get out of my sucky corporate job')!👨‍💼🤯
I didn't want to be a business person (how adrenally taxing & bad for my amazing work-life balance & sanity!) No way. 🙅‍♀️
But what about a market on the weekend? Oh ok, I love markets - & I'm kinda poor - let's do it! 🤷‍♀️👊
Fast forward one year, & we were running 10-13 markets a week 🥵(with a few staff), processing online orders, still manufacturing out of the ultra-packed garage, doing everything really primitively on a shoestring budget! There were sacks of ingredients invading my lounge room & market gear spilling out onto our driveway. It was insane.🤦‍♀️
I OFTEN FELT LIKE QUITTING
I often felt like quitting / going back to leading a more balanced life, but Brad would never ever ever give up, (he could totally work for Lorna Jane). 🏃‍♀️
We employed the oldest kid (11 yrs at the time) to wrap our online orders in cardboard to protect the rubber-band fastened thin plastic bags we were shipping all over the country. (He bought a cool bike for high school). 🚲😎
Our business meetings were held around the kitchen table
Our business meetings were held around the kitchen table & we'd have interruptions like a kid coming home sick, the kitten crawling up someone's leg, or a delivery truck arriving at the bottom of our driveway (which is 50m long & very steep, so the huge trucks would have to park in the couldesac & we'd drive our cars down to ferry the stock up to unpack into the garage / warehouse.
STARTING GOODMIX IN THE USA
Our neighbours were very tolerant & must have got a laugh watching the odd comings & goings (the goings were mostly us leaving for markets between 2.30 & 4.30am)🌜
With the help of our 'patches' (keen marketeers running their own goodMix stalls in their fave markets), the operation grew in Qld / Northern NSW, & with distant customers demanding local stockists - we started to supply stores all over Australia.😄
Meanwhile - in 2015, my helicopter pilot brother Andy had fallen in love with a lovely lady from Timor, who was headed off to university in Vermont, USA. He had to find a way to follow her to the States...why not start goodMix over there? 🤔
WE TRAINED HIM UP IN OUR BUILEIGH HQ
We trained him up in our Burleigh HQ, gave him the recipes plus a few bits n pieces for a market stall set up, & he organised everything else. There was some confusion when the Americans first saw the 'best poos ever' sign ("Hey what is a 'pooce' man??") They were used to 'poops', 💩 & probably not expecting anybody to be out promoting bowel tonic foods at a market!
GOODMIX USA REALLY TOOK OFF
But after working that out, the Yanks really took to Blend11! Andy has built the foundation for goodMix USA to really take off, selling through markets, local stores & more recently into some Wholefoods stores. goodMix products are also now available throughout the USA via amazon prime.(Amazon Reviews)


It's taken us a few years to get Australia & the USA covered - but the entire world is suffering with sub-optimal poos! goodMix could be appearing soon in the UK, Canada, NZ, Japan….watch this space - the seeds are spreading!
Superfood Blends & Healthy Premixes