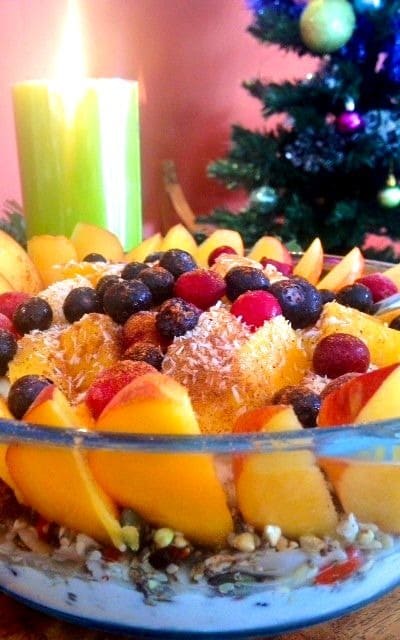 Xmas Peach and Mango Trifle
So easy, super healthy, yummy and will take you 5 minutes to make !
Ingredients
Activated goodMix '
Blend 11'
(2 tblsp per person) Organic Vanilla or Coconut yoghurt Chopped mango & peach Berries (fresh or frozen) Desiccated coconut Mixed spice (or cinnamon & nutmeg)a
Method
Activate '
Blend 11
' overnight, then layer in a clear salad bowl with yoghurt & chopped fruit. Top with berries then sprinkle with coconut & mixed spice.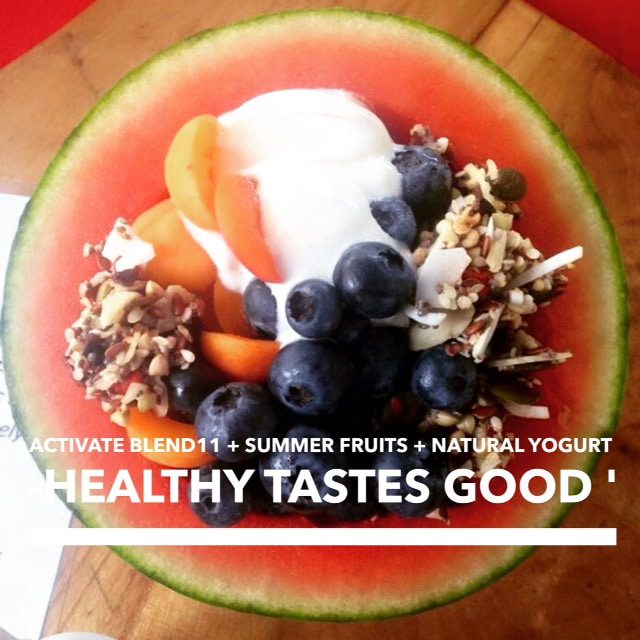 Category_Breakfast
This recipe will make 4 healthy summer dessert or breakfasts - no waste or washing up. Ingredients 2 x mini watermelons frozen blueberries 1 cup of activated Blend11 your favourite yogurt 2 x nect...
Read more