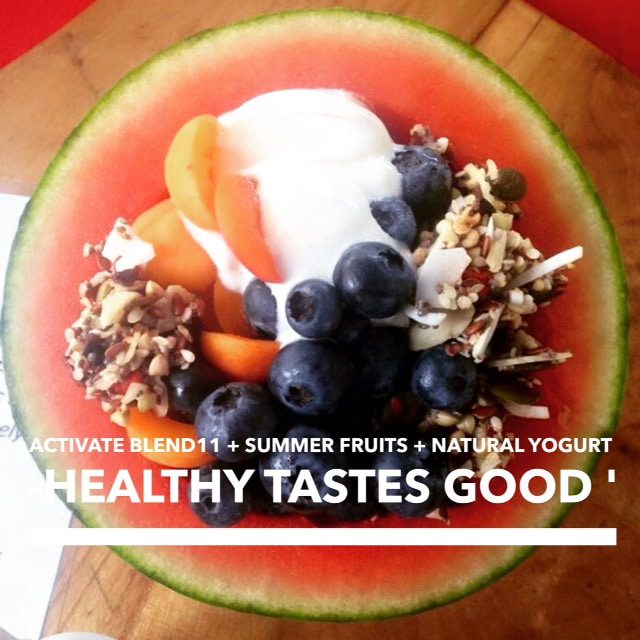 Melon Bowl
This recipe will make 4 healthy summer dessert or breakfasts - no waste or washing up.
Ingredients
2 x mini watermelons frozen blueberries 1 cup of activated
Blend11
your favourite yogurt 2 x nectarines or peaches
Method
Cut the mini watermelons in half and scoop out a cavity (save in the fridge for a later snack or drink) Add activated mix, youghut and fruit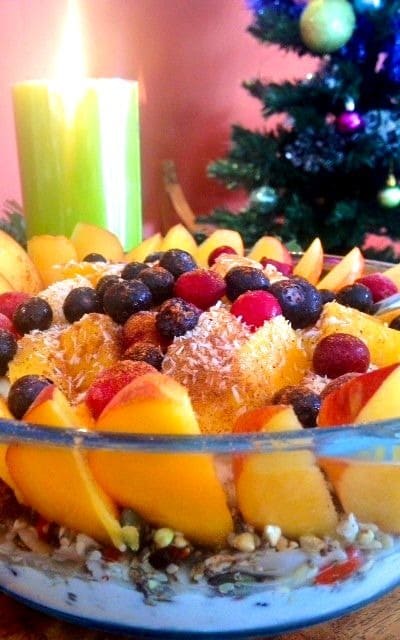 Category_Breakfast
So easy, super healthy, yummy and will take you 5 minutes to make ! Ingredients Activated goodMix 'Blend 11' (2 tblsp per person) Organic Vanilla or Coconut yoghurt Chopped mango & peach Berri...
Read more