Chia Berry Pudding Super Breakfast
Breakfast to go x4! Or morning tea, brunch, afternoon tea...dessert. Gluten-free, dairy-free, super-filling (fat, fibre & protein). So so good for feeding your healthy gut microbes & supporting a healthy gut lining!
Ingredients
375g Coconut cream 100g Blueberries 100g Raspberries 3 x tablespoons
Chia Seeds
200g goodMix '
Blend 11
'
Method
Place in blender: 1 can coconut cream, 100g blueberries, 100g raspberries. Blend until smooth. Stir in 3 tablespoons of chia seeds and leave to set overnight. Soak 4 serves of goodMix in filtered water in a separate container overnight. In the morning, divide chia berry pudding into 4 serving glasses. Top with activated Blend 11, then organic blueberries. Enjoy!
Serves
4
Category_Breakfast
Prunes, pears, prebiotic fibre, cinnamon, probiotic yoghurt...if this combo doesn't move things along gently, nothing will! Ingredients 2 tbsp activated Blend11 2 tbsp organic coconut yoghurt - ou...
Read more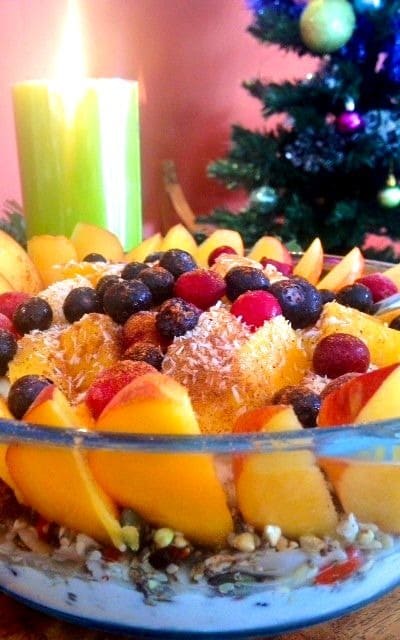 Category_Breakfast
So easy, super healthy, yummy and will take you 5 minutes to make ! Ingredients Activated goodMix 'Blend 11' (2 tblsp per person) Organic Vanilla or Coconut yoghurt Chopped mango & peach Berri...
Read more