The Hummingbird Cake
The Hummingbird Cake is gluten free, refined sugar free & dairy free.
Ingredients
4 free range eggs, lightly beaten 1 cup Coconut oil 1 cup Rapudura sugar, firmly packed 2 cups gf self-raising flour 1 cup Coconut flour 2 tsps mixed spice 1 tsp bicarbonate of soda 2 tsp baking powder 440g can crushed pineapple in juice, well drained keep 1/2 cup of juice and add 1 cup mashed banana (2 bananas) 1⁄2 cup
Blend 11
Blend 11 to decorate Icing Dairy Free Cream Cheese 220gms zest of a lemon Juice of 1/2 lemon 1 Cup of Icing Sugar
Method
Blend all ingredients together except icing ingredients Mix wet ingredients together then add dry ingredients. Bake in 160c oven until cooked through around 35-40 minutes. Ice when fully cooled 😊 Serve with a cup of Tea ☕️
Serves Approx
8-10 Thank you to MONICA SMITH for this recipe! aktivliving@gmail.com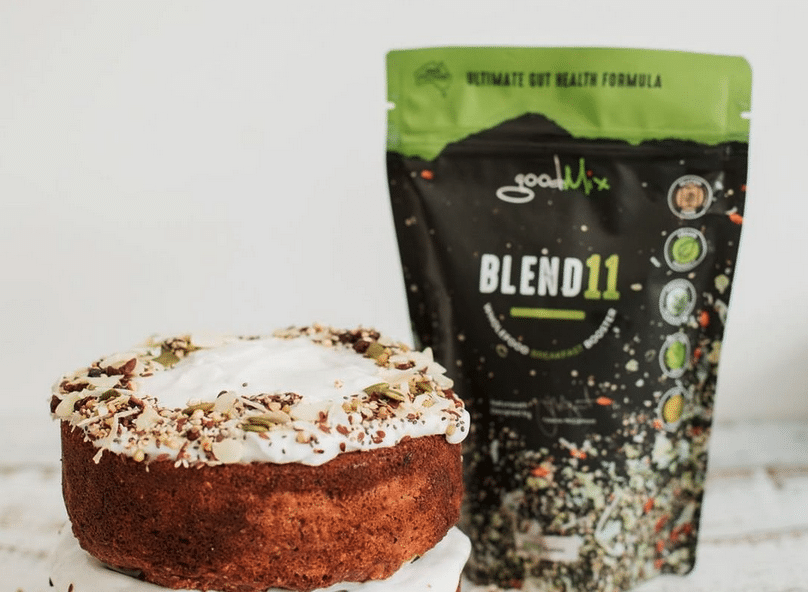 Category_Desserts
So yum ! This carrot cake is gluten free & super moist. Ingredients 1 cup dry Blend 11 (1/2 cup for cake & 1/2 cup for decorating) 1 & 1/2 cups (300g) coconut sugar 1 cup (240ml) melte...
Read more