Pumpkin & Lentil Vegan Sausage Rolls
This vegan sausage roll recipe is gluten free, super-tasty and great for a savoury snack! A different variation on pumpkin sausage rolls - perfect for those cosy Winter evenings!
Ingredients
400g
burger mix
/water /olive oil 250g pumpkin grated 400g tin lentils drained Gluten free puff pastry sheets Sweet paprika
Method
1.Combine burger mix, water & olive oil in a large bowl as per instructions on back of pack. 2.Add well drained lentils & grated pumpkin, mix until you have an even dough. 3.Roll shaped portions of dough in pastry & cut into small mini-rolls. 4.Dust with sweet paprika 5.Bake in preheated oven, 180c for 25min or until golden brown & nicely crisp.
Serves Approx
2x party platters Thank you to Chris from
Pure n Free
Coconut Yoghurt for this vegan sausage roll recipe! sales@purenfree.com.au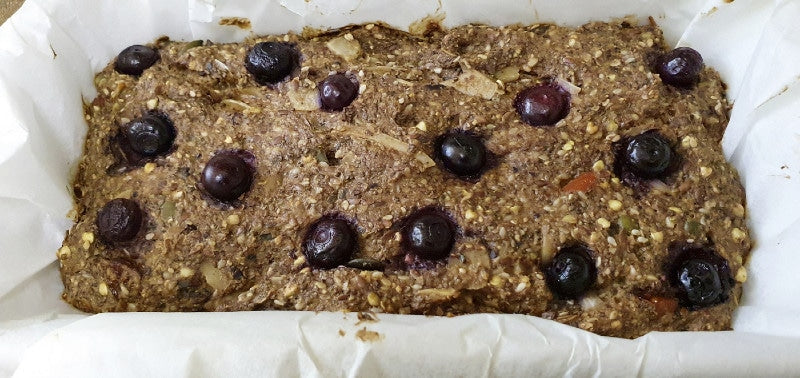 Category_Breakfast
This loaf is perfect to make in advance and freeze. It is a great slice to have for breakfast, a morning tea snack or lunch. It will keep you going in more ways than one! :) I change my additions t...
Read more