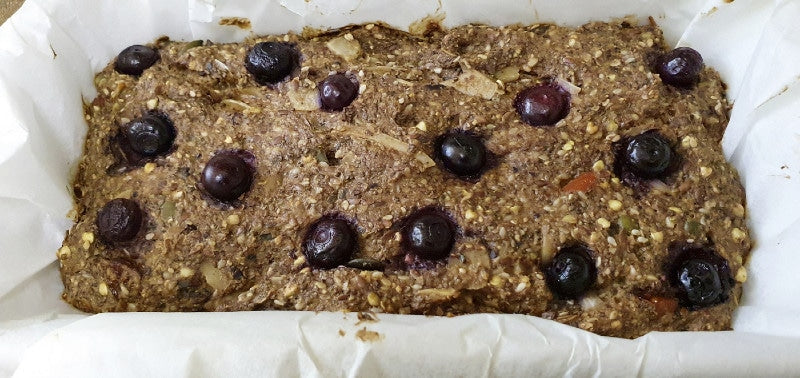 Jane's Bird Seed Loaf
This loaf is perfect to make in advance and freeze. It is a great slice to have for breakfast, a morning tea snack or lunch. It will keep you going in more ways than one! :) I change my additions to the base mix and have added raspberries, banana, walnuts or whatever I have on hand. Get the base mix right and get creative. I make this for myself on a weekly basis and can pretty much make it with my eyes tied behind my back. I also make it for a friend who has end stage COPD and is limited to what he can eat. He finds it is one of the few things that doesn't bloat him and keeps him regular. I have called it my bird seed loaf as I often have to fight my 2 budgies for it. They love it!
Ingredients
Ingredients 2 cups
Blend11
soaked in 1 cup of water overnight 1/4 cup goji berries (optional) 1/4 cup blueberries (no need to thaw if using frozen) 1/4 - 1/2 teaspoon ground cinnamon 1/4 teaspoon mixed spice (optional) 1 tablespoon vanilla essence (optional) 2 eggs
Method
Method 1.Preheat oven to 220degrees 2.Combine 1/2 cup of the soaked
Blend11
blend, eggs, cinnamon and spices in a blender and blitz for 15 seconds. (You can also add the blueberries at this stage if you prefer). 3.Add a dash of water if the mix is too thick so you can get it out of your blender cup. 4.Thoroughly combine the blended mix with the unblended seeds and pour into a loaf or slice tin (I always line mine with baking paper so it is easier to get the loaf out). 5.Bake for approx. 40 mins or until loaf is firm to touch. Take out of oven, allow to cool on a wire rack. Enjoy hot or cold :) It is great to freeze, have with yoghurt or just eat as it is.
Serves Approx
Serves: 6-8 approx Thank you to Jane Hassing for this recipe!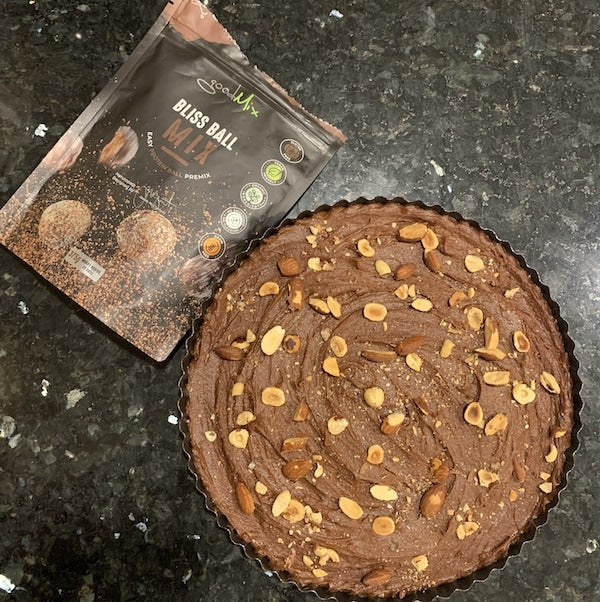 Category_Breakfast
OMG. The creamy, fudgey, decadent texture you can achieve using a combo of tinned beans (yes legumes in a cheesecake, trust me - it works), plus nut butter & coconut oil is amazing! You can ada...
Read more