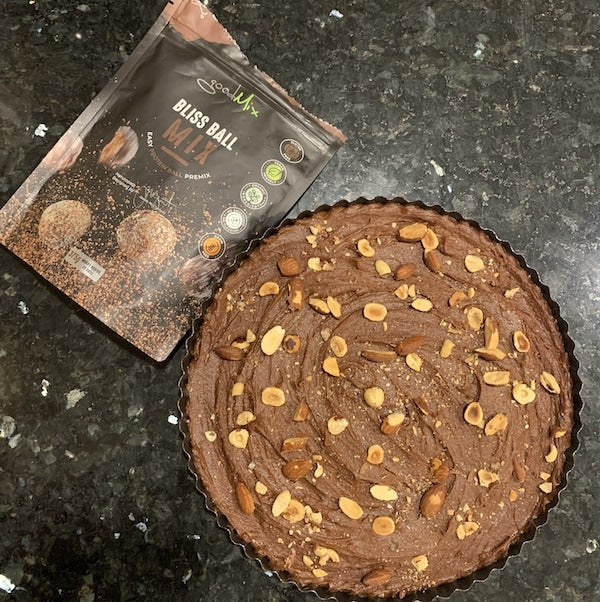 Vegan Nutella Cheesecake
OMG. The creamy, fudgey, decadent texture you can achieve using a combo of tinned beans (yes legumes in a cheesecake, trust me - it works), plus nut butter & coconut oil is amazing! You can adapt this to make lemon, vanilla, ginger, passionfruit....whatever cheesecakey-fudgey-vegan-dessert slices you like! The secret to the texture here I think is nuts + tinned beans + coconut oil + whatever your sweetener & flavour is. Here's my first crack at a nutella one - disappeared really quickly, despite attempts to hide it! Rich & chocolatey but not too rich. The Bliss Ball Mix is a nice easy ready-to-go base, so you can put all your time & creativity into making the filling amazing!
Ingredients
Base
1x 375g Bliss Ball Mix (previously known as BallBags)
50g of coconut oil
Pinch of salt
Dash of vanilla essence
Filling
2 tins of white beans (use any canned white beans, ie canellini, faba, butter beans, chickpeas...just rinse & drain really well).
400g of cashew + hazelnut butter (I used Noya - or you could use plain cashew for a plain choc flavour, or ABC, but you'll need hazelnut for the nutella taste!)
Maple syrup (1/2 cup or a bit more or less to your taste).
1 tbsp of Vanilla essence or to taste (I love vanilla & it will ensure you can't detect any bean flavour if you're a bit scared of that)!
1/2 cup of cacao powder (more or less depending on how dark you like your choc treats, I like pretty rich & dark, but lighter would also work if that's your preference).
4-6 tbsp of coconut oil (more will make it more solid when cold, less will mean it's lighter / more 'fudgey').
Optional - pinch of fine salt & a splash of vanilla essence (to bring out the flavour).
Topping (Optional to make it look pretty & provide extra texture) crushed / roughly chopped toasted hazelnuts or mixed nuts.
Method
Base 1. Add 50g of coconut oil to your 375g Bliss Ball Mix (plus a dash of vanilla essence & a pinch of salt if you like, these are optional). 2. Work through with clean hands until you have an even consistency that will cover the base of your tin. Compress down into all corners to form a base, then put in freezer. Filling 1. Blend everything until really smooth & creamy (you'll need a good quality blender or food processor, as this will be quite thick or just do 2 seperate loads). 2.Once your filling is smooth & creamy, use a spoon or spatula to spread / press down evenly onto your base. 3.Refrigerate until set, serve with fresh strawberries & coconut ice cream or yoghurt for a decadent but gluten free, refined sugar free vegan dessert with plenty of protein, fibre & antioxidants!
Serves Approx
12 adult slices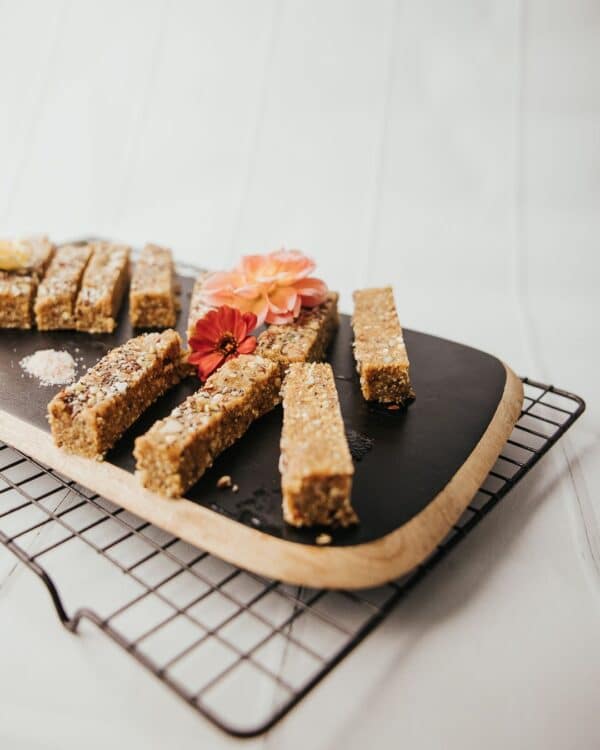 Category_Lunch
These are my salted Caramel Blendy Bars - a nutritious and healthy snack. Gluten free & Vegan friendly doesn't need to be boring! Ingredients 1 Cup of Uncle Tobys Oats 8 Medjool dates, pitted a...
Read more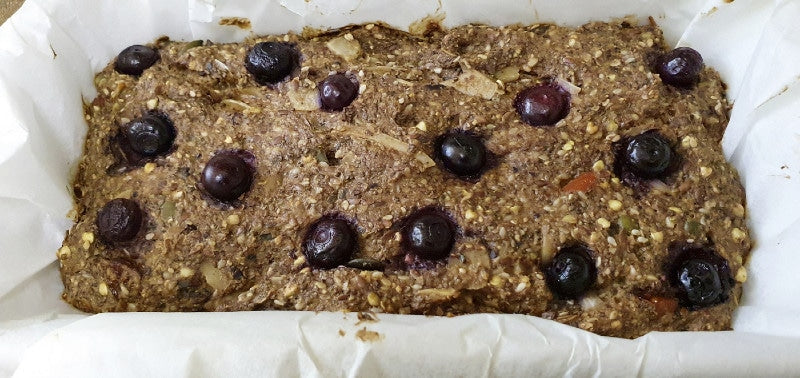 Category_Breakfast
This loaf is perfect to make in advance and freeze. It is a great slice to have for breakfast, a morning tea snack or lunch. It will keep you going in more ways than one! :) I change my additions t...
Read more