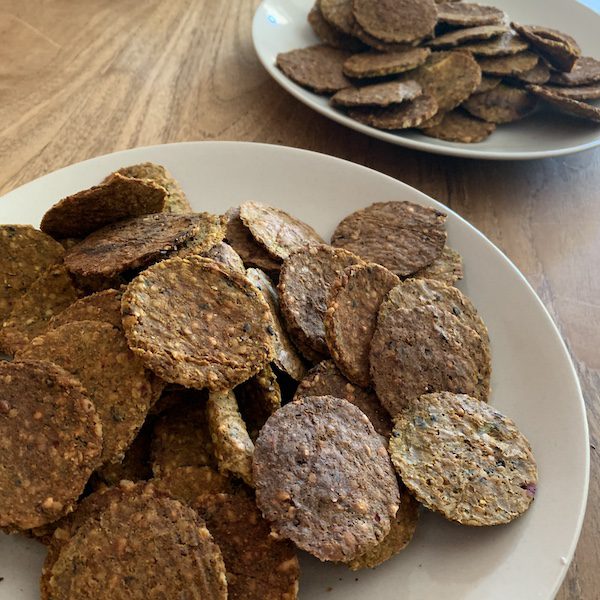 Juicer Pulp Crackers
I love fresh veggie juices - but hate wasting all that leftover fibre that comes out into the catcher! I normally add it into the dog food or just compost it, but - it also mixes beautifully with BixMix to make loads of healthy veggie crackers! This recipe will add some sneaky mixed veggie fibre into kids & fussy folks. They are pretty plain, perfect with a flavoursome dip, or you can easily add more herbs / salt to make them more interesting!
Ingredients
400g pack of
Burger Mix
300-600g of veggie juice fibre - I used 600g of leftover pulp from juicing celery, carrot, beetroot, cucumber, turmeric & ginger). 50mL olive oil 1 cup Almond meal 1 cup Hempseed Salt if desired 1/2 cup of chopped fresh thyme (or other herbs)
Method
1. Mix well using clean hands until an even dough is formed. 2.Leave to sit overnight (or at least for a few hours). This will make the mixture thicken & stick together better / be much easier to work with. 3. After the mix has thickened overnight, use a rolling pin to roll it out flat between sheets of baking paper on the bench. 4.When you have a nice even sheet rolled out, peel off the top layer of baking paper & cut into shapes with a cookie cutter (or a pizza cutter also works well). 5.Bake on a low temperature (ie 160 degrees) until all the moisture has been sucked out of them & they are nice & crisp / snap when bent. 6.Store in airtight jars or containers.
Serves Approx
Approx 3 - 4 oven trays of crackers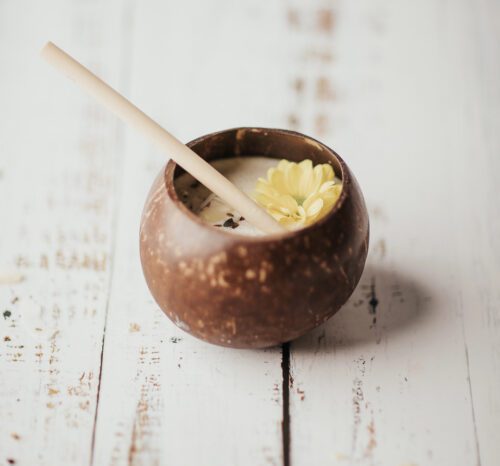 Category_Smoothie
A super-easy and delicious low FODMAP coconut smoothie recipe and how pretty does it look too! Blend 250 ml Coconut Milk 1 tbsp Coconut Oil 2 tbsp Blend11 1/2 - 1 frozen banana depending...
Read more