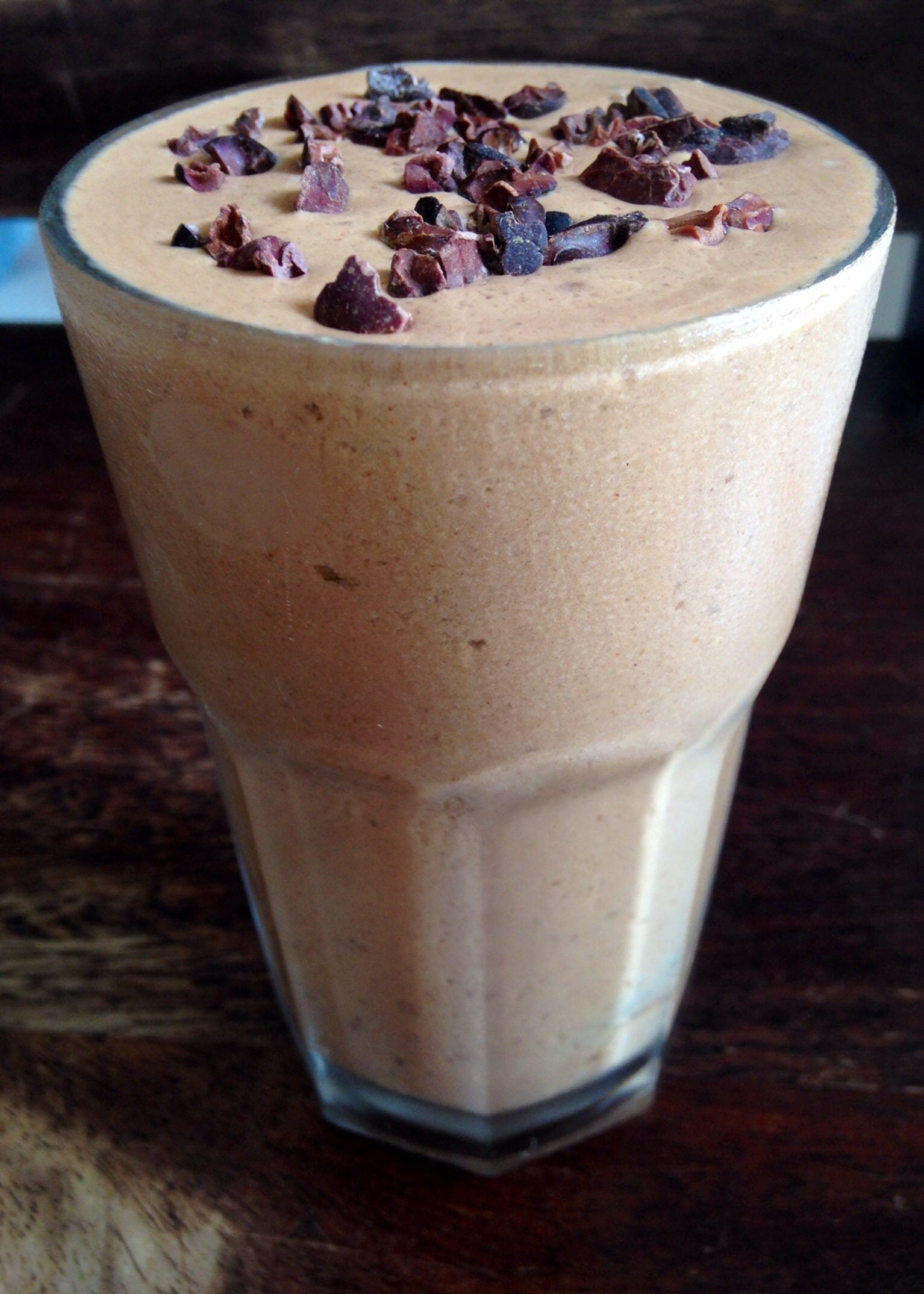 Choc Caramel Smoothie
Our kids love this Choc Caramel Smoothie - and it keeps them
full
for ages!
Ingredients
12 pitted dates 1/2 cup hot water 3 ripe frozen bananas 2 tbsp coconut yoghurt or cream 2 tbsp vanilla or natural yoghurt (optional) 1 heaped tbsp raw cacao powder 20 drops of caramel stevia drops (optional) 1/2 tsp sea salt / Himalayan salt 2 tbsp plain WPC (whey protein concentrate) 2 tbsp activated
Blend 11
3cups of ice
Method
1) Soak the dates in the hot water 2) Put all other ingredients into the blender & once mixed then add the softened dates & blend until smooth & creamy. 3) Serve over ice cubes & garnish with raw cacao nibs or Blend 11 or nuts, cinnamon, a strawberry... Any leftovers can go into kids ice block moulds & freeze for later :)
Serves
Approx 4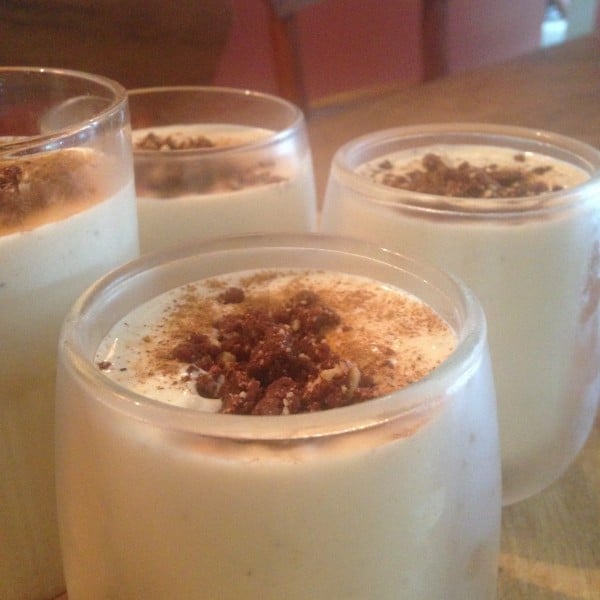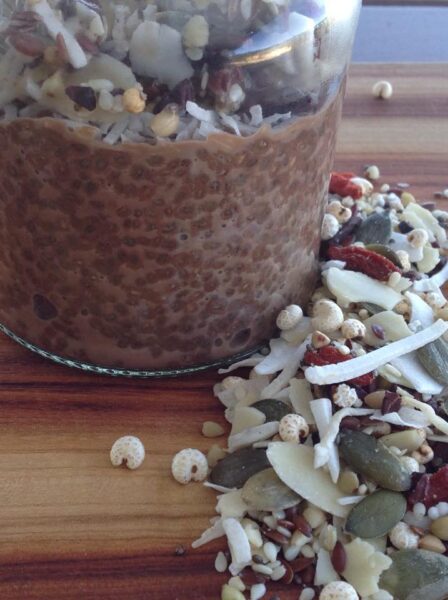 blend11
This Choc Chia Pudding is awesome for a healthy chocolate dessert or snack with added healthful and nutrient-dense Blend11 . Ingredients • 1 cup milk of your choice – coconut milk does give it a gr...
Read more