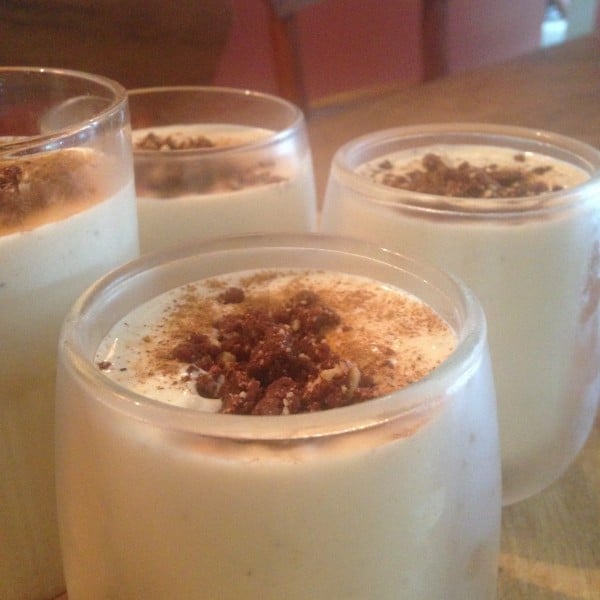 Spiced Banana Caramel Smoothie
A classic banana smoothie with an exotic twist!
Ingredients
3 x ripe frozen bananas 2 Tbsp
Pea Protein Powder
5 Tbsp yoghurt (coconut, vanilla or natural) 15 drops of caramel stevia (or substitute 10 dates soaked in hot water & vanilla essence) 1 tsp cinnamon Sprinkle of nutmeg /
Bliss Ball Mix
1 tsp mesquite Maca if desired
Method
1) Blend all ingredients until smooth & creamy, you may need to add a little liquid as you go (water / coconut water). Add ice if desired & sprinkle with cinnamon & nutmeg to garnish. Note - nutmeg can be really overpowering, so don't overdo!
Serves
Approx 4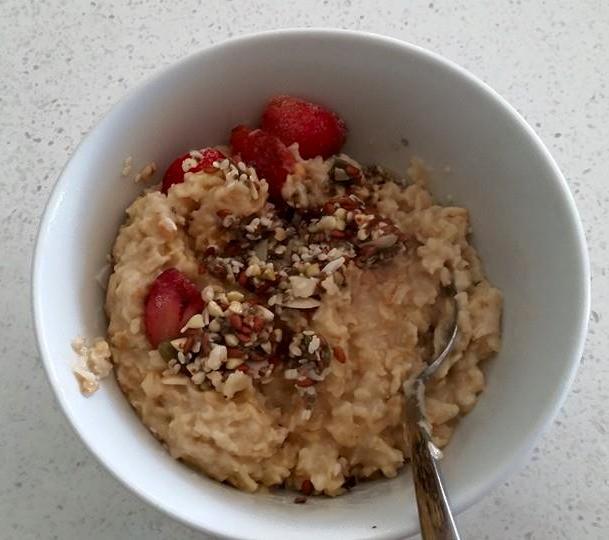 Category_Breakfast
Blend11 porridge is a quick and healthy alternative to dairy based breakfasts that fills you up and keeps you going until morning tea. Ingredients 1 Cup of water 1/2 Cup of quick cooking oats 1 ...
Read more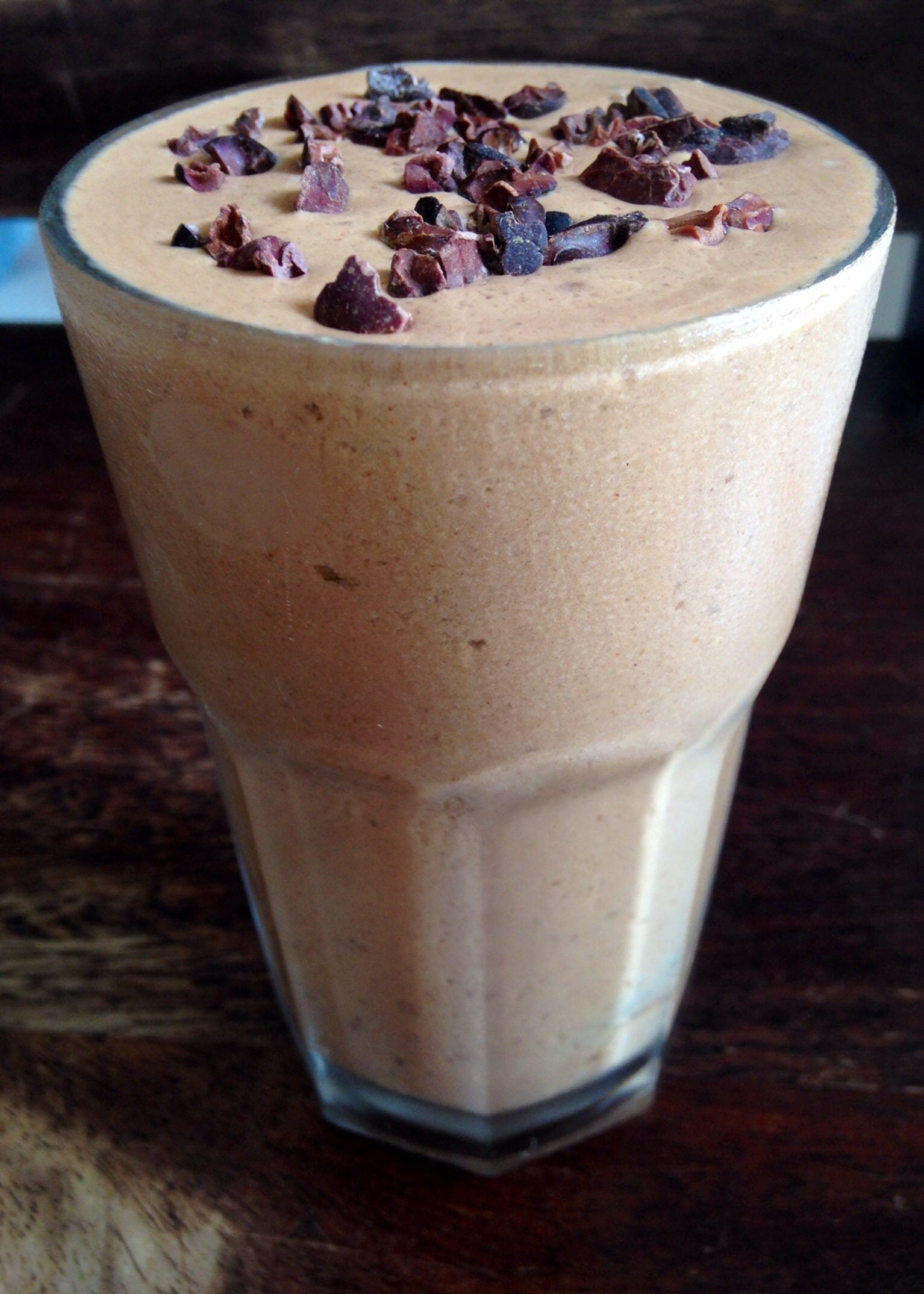 Category_Kid favourite
Our kids love this Choc Caramel Smoothie - and it keeps them full for ages! Ingredients 12 pitted dates 1/2 cup hot water 3 ripe frozen bananas 2 tbsp coconut yoghurt or cream 2 tbsp vanilla or nat...
Read more