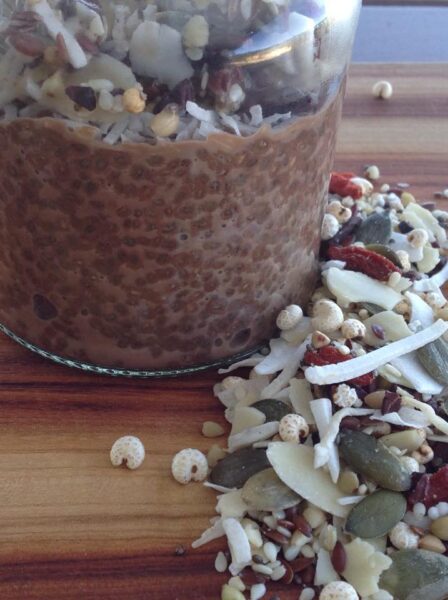 B11 Choc Chia Pudding
This Choc Chia Pudding is awesome for a healthy chocolate dessert or snack with added healthful and nutrient-dense Blend11 .
Ingredients
• 1 cup milk of your choice – coconut milk does give it a great flavour ;-) • 1/3 cup
Chia Seeds
• 1 heaped tablespoon
Cacao Powder
• 1 dessertspoon Coconut Syrup • 1 tablespoon
Goji Berries
, dried • Toasted coconut chips • Activated goodMix
Blend 11
Method
1. Place milk in a mason jar or some sort of glass jar. I find the Moccona coffee jar really good. 2. Add Cacao powder, coconut syrup and mix well. 3. Stir through the Chia Seeds and Goji Berries. 4. Place in fridge overnight. 5. The Chia Seeds and Goji Berries absorb the milk and swell. Stir through before serving. 6. Garnish with Toasted Coconut Chips and Activated goodMix Blend 11.
Serves approx
2 generous serves Thanks to Julie Chesterton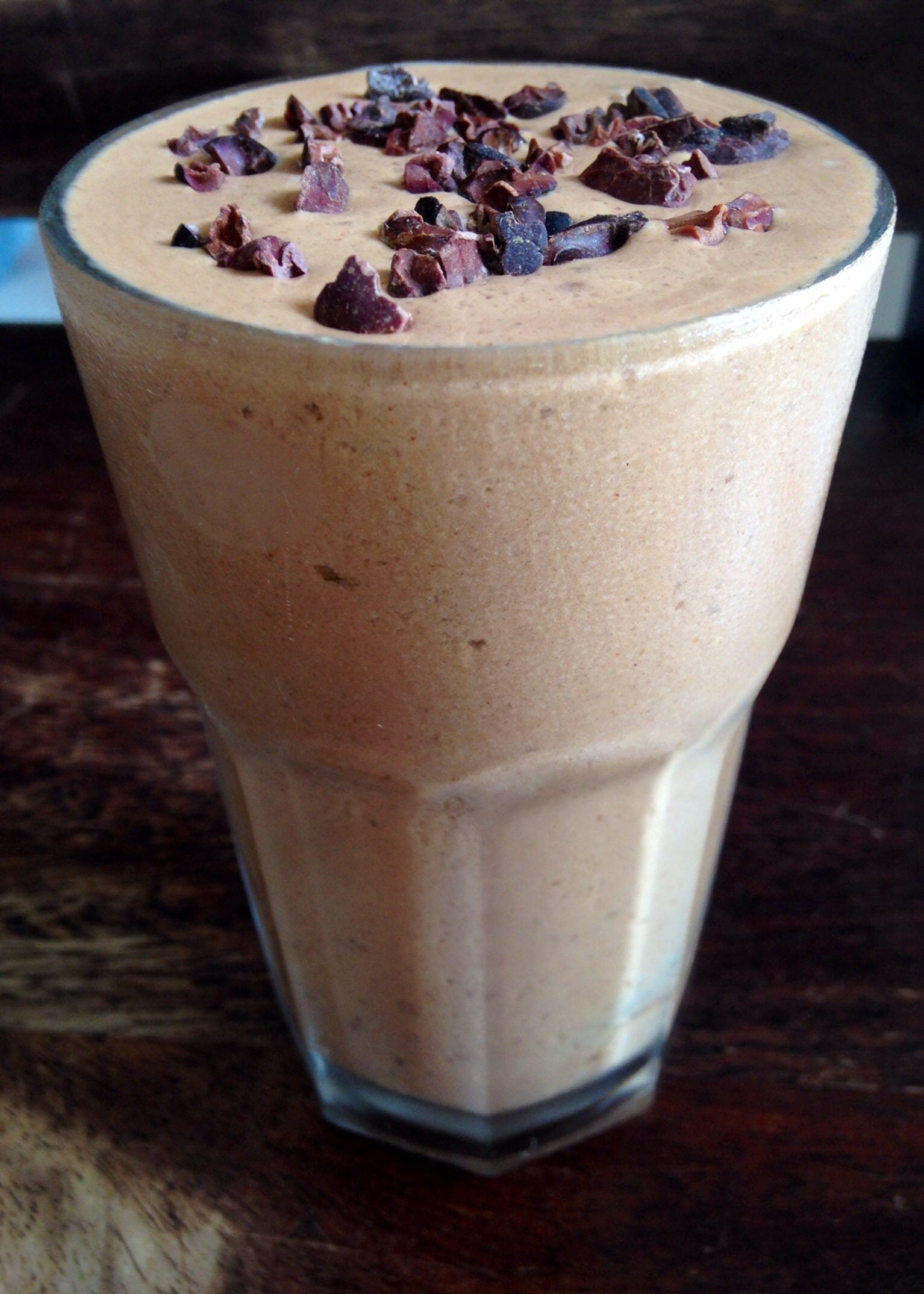 Category_Kid favourite
Our kids love this Choc Caramel Smoothie - and it keeps them full for ages! Ingredients 12 pitted dates 1/2 cup hot water 3 ripe frozen bananas 2 tbsp coconut yoghurt or cream 2 tbsp vanilla or nat...
Read more
Category_Smoothie
The smoothie is deliciously green & light - with a Pine-Limey twist :) Ingredients 1x cucumber 1x banana 1 cup pineapple Juice of 1 lime (squeezed) 2 x kiwifruit 2 tsp (5g) of Greens Plus Aloe ...
Read more