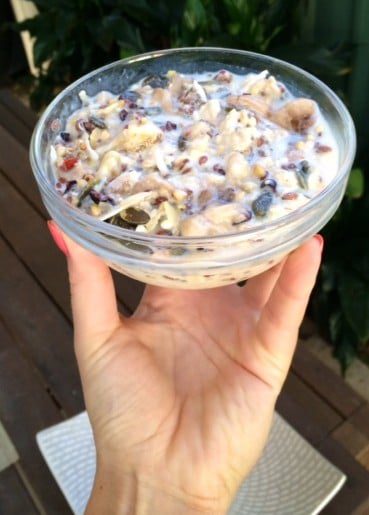 Breaky for the BIRDS
Ingredients
1/2 cup Blend 11 1/2 cup rolled oats 1/2 frozen banana cut into slices (awesome texture) 1/2 cup of almond milk
Method
- Put all into a small bowl and let soak overnight. - In the morning add some more Almond Milk (to your liking) - Mush up the Banana and mix all together - ENJOY!!!!!!! - p.s (you can even add a sneaky teaspoon of natural peanut butter on-top)This method creates an amazing banana flavour throughout your seeds and oats. Soaking frozen banana slices overnight makes the flavour powerful and leaves you hanging for the next morning....... Thank you Leah great recipe - some goodMix coming your way!!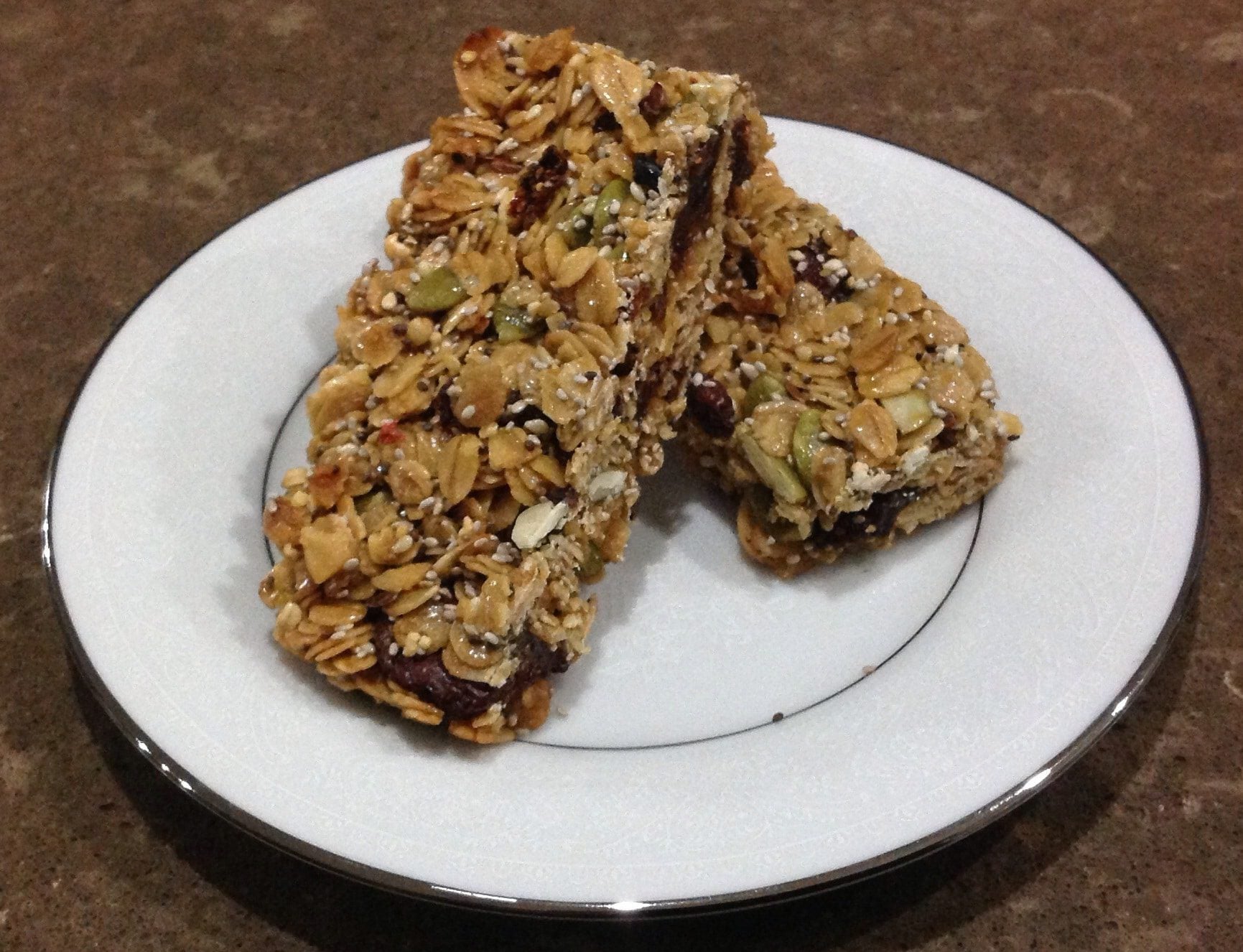 Category_Kid favourite
Ingredients 1/2 cup raw honey 1/4 cup coconut sugar 125g butter 1 cup goodMix Blend11 3 cups rolled oats 1 cup raisins 1/2 cup pepitas Method Preheat oven to 160c fan forced. Grease & line a sl...
Read more
Category_Breakfast
Prunes, pears, prebiotic fibre, cinnamon, probiotic yoghurt...if this combo doesn't move things along gently, nothing will! Ingredients 2 tbsp activated Blend11 2 tbsp organic coconut yoghurt - ou...
Read more