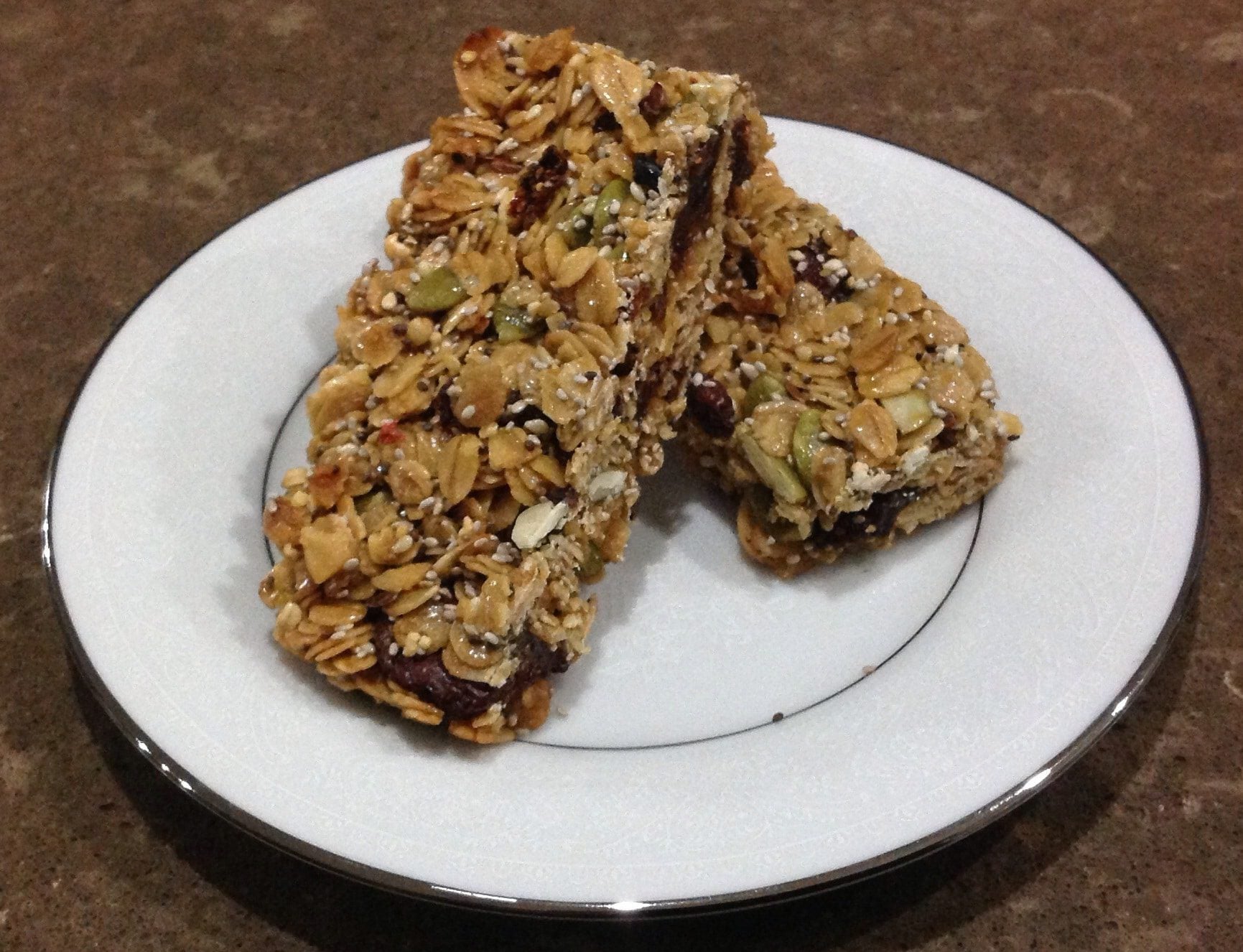 goodMix Muesli Bars
Ingredients
1/2 cup raw honey
1/4 cup coconut sugar
125g butter
1 cup goodMix Blend11
3 cups rolled oats
1 cup raisins
1/2 cup pepitas
Method
Preheat oven to 160c fan forced. Grease & line a slice tray. Combine honey, sugar and butter in a saucepan over medium heat. Cook, stirring for approx 2 mins & until sugar dissolves. Bring to boil 1 to 2 mins or until syrup thickens slightly. Remove from heat. Combine remaining ingredients in a large bowl. Pour over the hot syrup and stir well. Spoon into prepared pan and press firmly. Bake in oven for 15 to 20 mins or until golden. Cool and then refrigerate until well chilled and cut into muesli bar.
Thanks to Monica Parkinson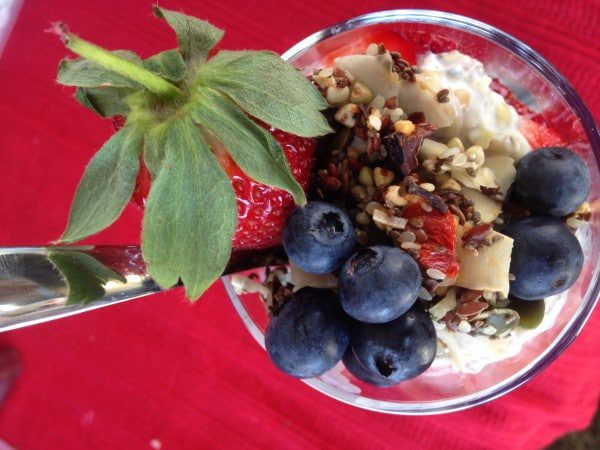 Category_Breakfast
1)*Activate by soaking Blend 11 overnight 2) In the morning mix through more water & vanilla yoghurt until you achieve a nice creamy texture 3) Layer in a glass or mason jar with fresh choppe...
Read more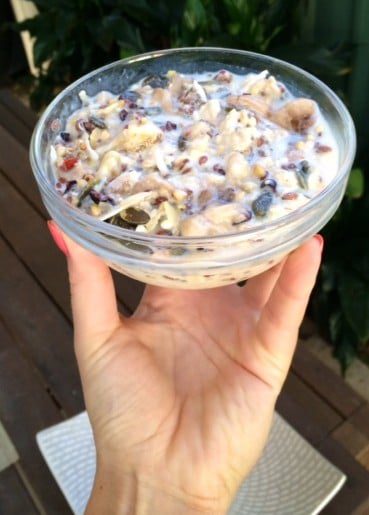 Category_Breakfast
Ingredients 1/2 cup Blend 11 1/2 cup rolled oats 1/2 frozen banana cut into slices (awesome texture) 1/2 cup of almond milk Method - Put all into a small bowl and let soak overnight. - I...
Read more