Blend11 Strawberry Shortcake Smoothie
Get down to your local market when strawberries are in season, buy them in bulk & freeze so you can enjoy this strawberry shortcake smoothie any time of year.
Ingredients
1 cup sliced strawberries (fresh or frozen)* 1/4 cup cashews (raw) 1/4 cup
Blend 11
1 cup nut milk of choice 2 tsp maple syrup or honey 1 cup ice cubes 1 tsp vanilla extract - optional but lovely 1 scoop vanilla protein powder - optional for a protein boost
Method
Place all ingredients in a high-speed blender together and process until super smooth. Serve immediately! Add a little extra milk or water if it's too thick for your liking.
Serves Approx
2 Thank you to Monica Smith for this recipe! aktivliving@gmail.com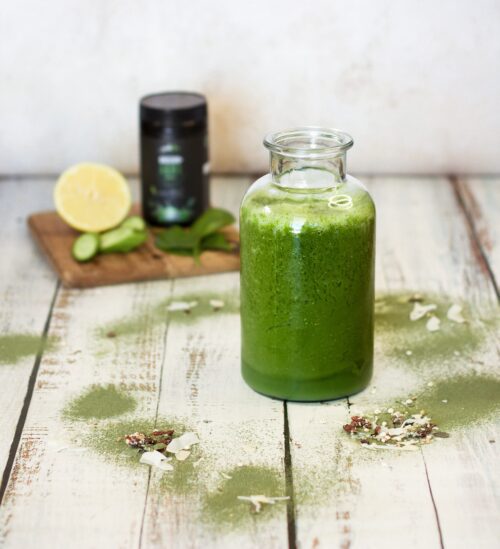 Category_Lunch
This is easy to shake up & swallow 2 x daily, provides great support to assist with minimising severity of infection. Used for cold & flu acutely, & with regular consumption also suppor...
Read more
Category_Breakfast
Chocolate Crackles are the yummiest chocky treat, perfect for after school, with a cuppa or a sneaky dessert! Using our Bliss Ball mix you can make these healthy Chocolate Snacks with only a few ex...
Read more