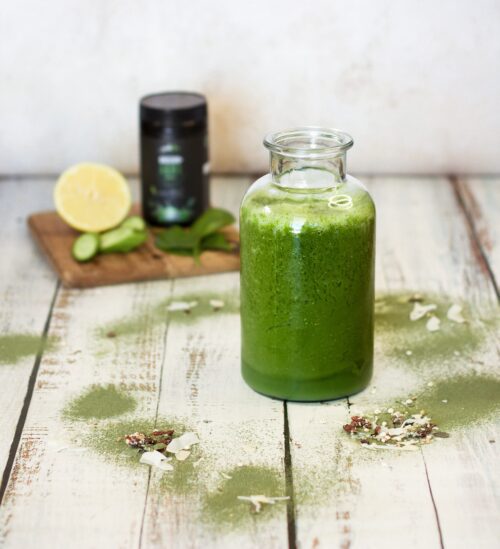 Jeanie's Green Immune Booster
This is easy to shake up & swallow 2 x daily, provides great support to assist with minimising severity of infection. Used for cold & flu acutely, & with regular consumption also supporting blood sugar regulation & body composition (improving insulin sensitivity).
Ingredients
1 scoop of plant
protein powder
1 scoop of
Greens + Aloe
600mg of NAC (n-acetyl-cysteine) (buy from health food store) 1/2 a scoop of magnesium powder (equivalent to a 150mg serve) (buy from health food store or pharmacy) 1 cup of filtered water or coconut water
Method
Shake it all up with ice & some coconut water (use a flavoured magnesium powder to make it taste ok to get it down)! You'll feel amazing & notice a difference quickly! USE THIS BOOSTER TO WASH DOWN SOME…Vitamin D (10,000 iu daily), or drink it while sitting (nearly naked) in the sun for 15-30mins, depending on your skin. P.S. You can make it into a smoothie by adding a frozen Banana, 1/4 cup of Blend 11 & extra ice.
Serves Approx
1 Thank you to Monica Smith for this recipe! aktivliving@gmail.com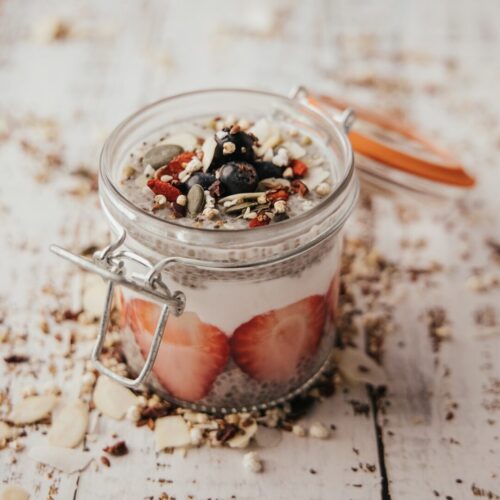 Category_Breakfast
Are you reaching for a Muffin or Cake in the afternoon? This coconut parfait recipe is so easy to make, you can even make them at work. 🥰 Ingredients 1/4 cup Chia Seeds 1/4 cup Blend 11 1 cup cocon...
Read more