Chocolate Crackles Bliss
Chocolate Crackles are the yummiest chocky treat, perfect for after school, with a cuppa or a sneaky dessert! Using our Bliss Ball mix you can make these healthy Chocolate Snacks with only a few extra ingredients:
Ingredients ⁠
Base⁠ •50g dark chocolate melted, 1 - 2 T Coconut Oil and 1/4 Cup bliss ball mix ⁠ Crackle ⁠ •45g rice malt syrup⁠ •2 T coconut oil⁠ •50g dark chocolate ⁠•1- 2 cups puff rice and 1/4 Cup Blend 11 (this depends on how sweet you like your crackles start with 1 cup Cup •30 g protein powder⁠
Method
1.In a double saucepan add chocolate and coconut oil and melt add Bliss Ball Mix. 2.Evenly put mix in the bottom of 10-12 silicone or paper muffin cases. Set aside while you make crackle ⁠ 3.For the crackle, in a double saucepan melt rice malt syrup, coconut oil & chocolate until fully melted like liquid. 4.Add in rice crisps, blend 11 and protein powder and mix until all the mix is covered . 5.Using a large spoon distribute evenly on top of the melted choc in the cup cake cases, place in the fridge for half an hour. Get the kids involved making these, so much fun! 😍
Serves Approx
12 Thank you to Monica Smith for this recipe! aktivliving@gmail.com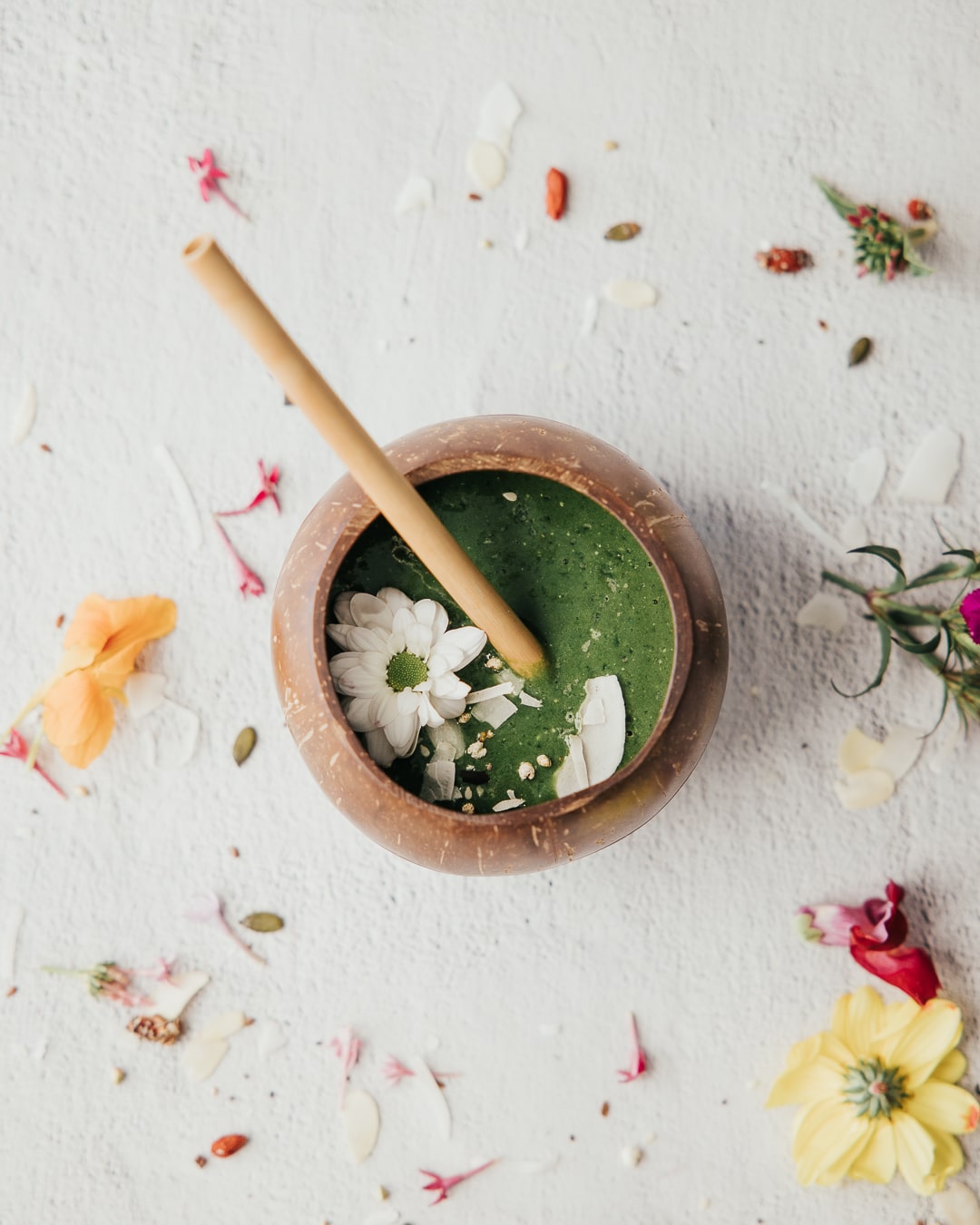 Category_Breakfast
Digestive + Immune Supporting Green Smoothie. This is a great green smoothie 'base' recipe - you can switch between Green Apple, Mango and Avocado, or try all 3 - just listen to your body 💚💚💚 Ingre...
Read more