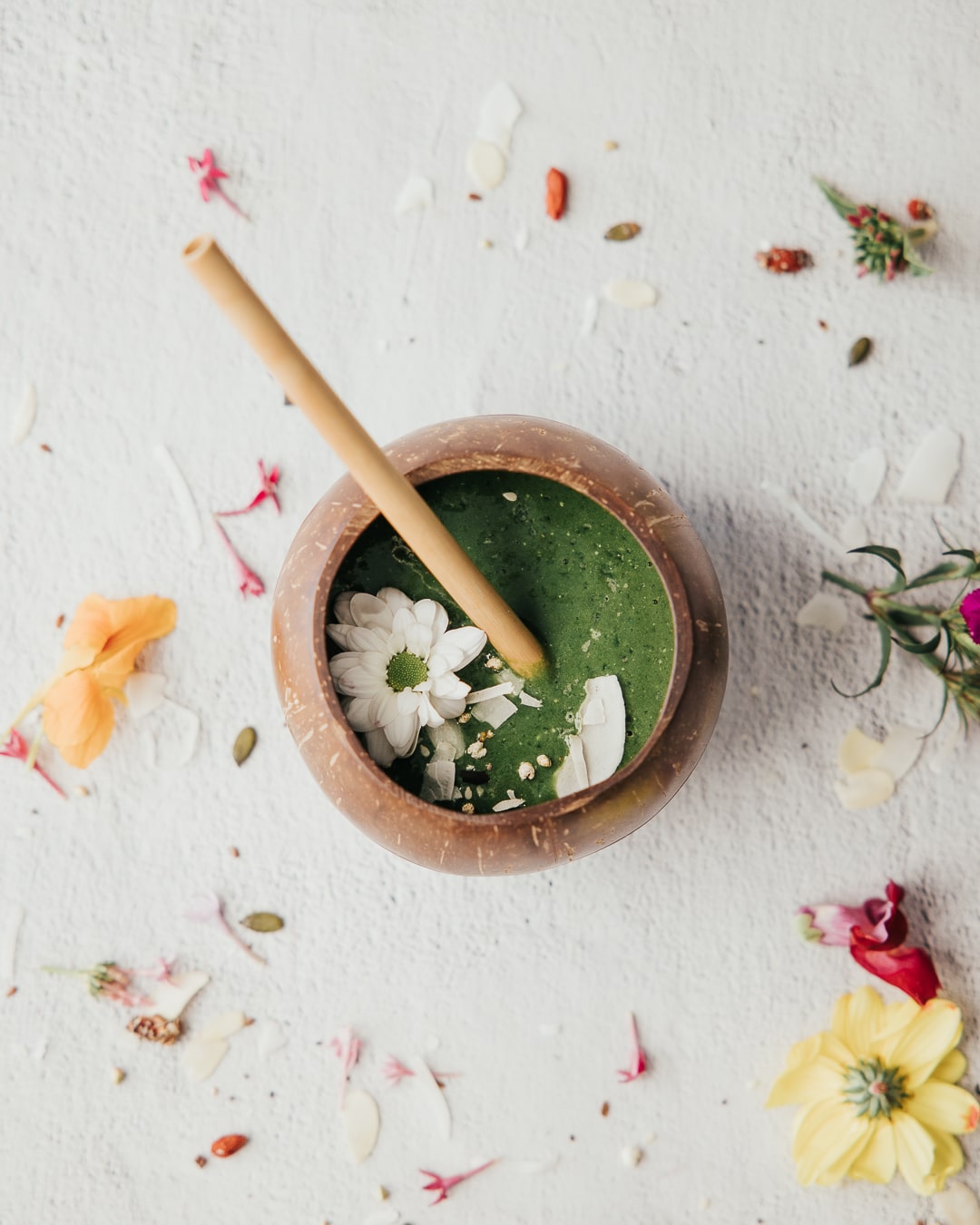 Green Goodness Smoothie
Digestive + Immune Supporting Green Smoothie. This is a great green smoothie 'base' recipe - you can switch between Green Apple, Mango and Avocado, or try all 3 - just listen to your body 💚💚💚
Ingredients
1 frozen Banana 1-2 Cups of Spinach (start with 1 if new to green smoothies!) 1 Tablespoon of Greens + Aloe (or less if you're a newbie)! 1/2 a Green Apple, 1/4 of an Avocado or 1/2 a Mango Cheek (or all)! 1 Tbsp of Coconut Oil 1 - 2 Tbsp of Blend 11 for a nutritional / fibre / good fat / plant protein boost Coconut Water or water 1 to 1 & 1/2 Cups (depends how thick or thin you prefer your smoothie!)
Method
Blend together with ice until super smooth !!
Serves Approx
1 - 2 Serves Thank you to Monica Smith for this recipe! aktivliving@gmail.com
Category_Breakfast
Chocolate Crackles are the yummiest chocky treat, perfect for after school, with a cuppa or a sneaky dessert! Using our Bliss Ball mix you can make these healthy Chocolate Snacks with only a few ex...
Read more
Category_Savoury
Blend the following in a food processor (organic is always best if possible!) Make enough to last a few days, store refrigerated. tomato paste mushrooms fresh garlic pepitas Brazil nuts....
Read more