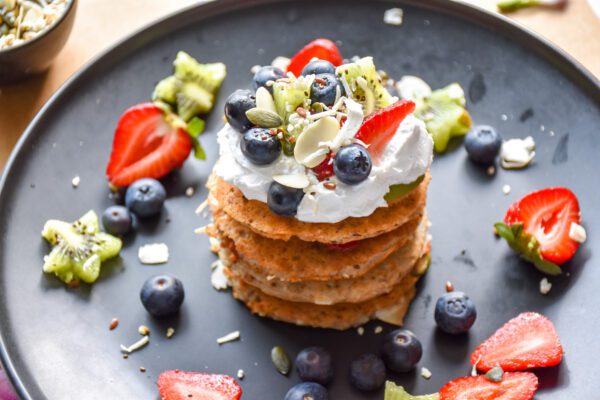 Blend11 Pancakes
A delicious gut-friendly breakfast that tastes delicious! Gluten free, dairy free and sugar-free.
Ingredients
3/4 cup buckwheat flour 1/2 cup activated
Blend11
1/2 cup nut milk 1 medium banana, mashed 1 egg, whisked 1 tbsp honey 1/2 tbsp baking powder
Method
1. Combine all wet ingredients, except for the
Blend11
, in a medium mixing bowl 2. Slowly stir through flour and baking powder 3. Finally, mix through activated Blend11 4. Heat large fry pan with a teaspoon of coconut oil (Medium heat) 5. Add two tablespoons of pancake mixture into a pan per pancake. You can cook about 3 at a time in a large pan 6. Cook on one side until bubbles appear. Then flip and cook for a further 1-2 minutes. 7. Once cooked through, move to a separate plate ready to serve. Serve as a stack with Pure'N'Free coconut yoghurt and fresh fruits.
Serves Approx
3 Thank you to Katherine for this recipe! kbsugarfree@hotmail.com www.kbsugarfree.com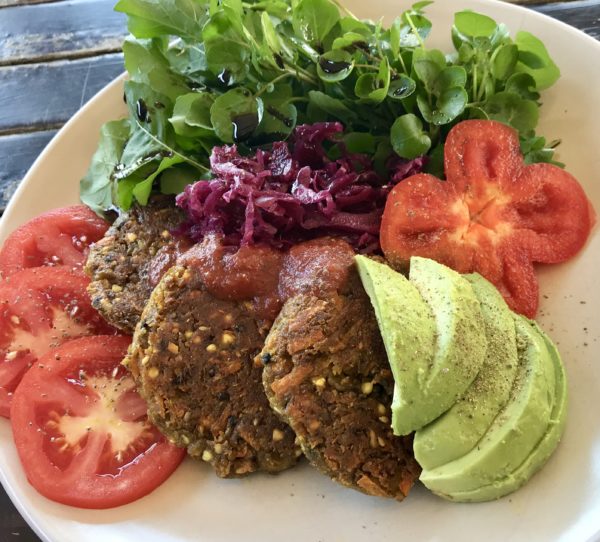 Category_Dinner
These Burger Mix Pizza bites are flavoured balls or patties for lunches, snacks or dinner. Ingredients 1 pack of soaked Burger Mix 6 tbsp tomato paste 50ml olive oil 1 red onion, finely sliced into...
Read more