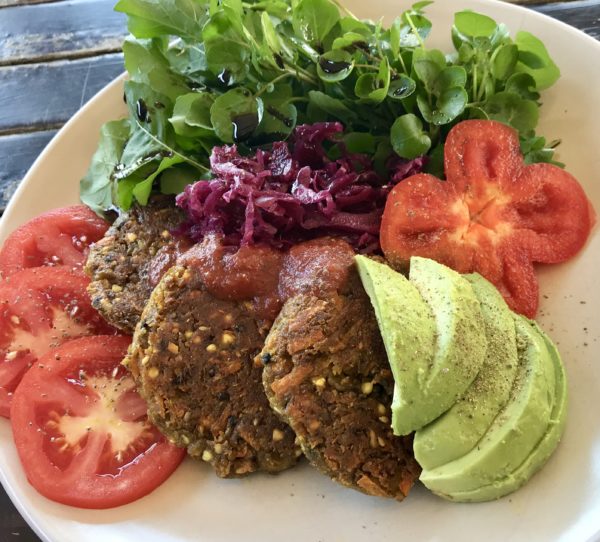 Sweet Potato And Lentil Patties
These sweet potato and lentil patties are always extremely popular at BBQ's and so easy to whip up a big batch that will feed 6 adults (just serve with a salad). You can prepare ahead of time & even freeze them. Perfect for lunchboxes if there are any leftovers! Egg-free, dairy-free, gluten-free, nut-free.
Sweet Potato And Lentil Patties Ingredients
1 400g packet of Burger Mix 1 large sweet potato or equivalent amount of grated veggies (pumpkin, zucchini, potato etc). 2 tins of brown / green lentils 2 tablespoons of coconut flour (or other gf flour) 80 ml oil (olive oil or macadamia work well) 200ml of water Salt & pepper
Method
1) Prepare Burger Mix (add 200ml of water, mix well & leave a few hrs or overnight so you have a nice thick dough). 2) Into a big bowl, tip 2 tins of well-drained & rinsed brown or green lentils. 3) Add a large grated sweet potato (or equivalent pumpkin / broccoli / cauliflower / mix of whatever veggies you have). 4) Add oil 80ml of oil (olive oil, macadamia oil etc), & salt & pepper to your taste (I added approx 1/2 a teaspoon of each). 5) If it's too 'sticky' add a little coconut flour (or any GF flour) until the dough becomes easy to work with / not sticking to your fingers too much. 6) Mould into patties or balls & bake or fry/set aside in the fridge ready for a bbq. 7) Serve with a leafy salad, avocado, relish, sauerkraut...delish!
Serves Approx
6 adults Thank you to Jeanie for this recipe!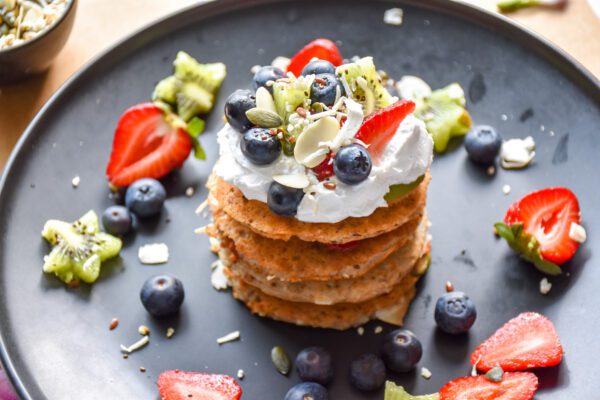 Category_Breakfast
A delicious gut-friendly breakfast that tastes delicious! Gluten free, dairy free and sugar-free. Ingredients 3/4 cup buckwheat flour 1/2 cup activated Blend11 1/2 cup nut milk 1 medium banana, mas...
Read more