Burger Mix Pizza Bites
These Burger Mix Pizza bites are flavoured balls or patties for lunches, snacks or dinner.
Ingredients
1 pack of soaked
Burger Mix
6 tbsp tomato paste 50ml olive oil 1 red onion, finely sliced into rounds 200g of grated zucchini Approx 1 cup of Kalamatta olives 4 medium-sized mushrooms 2/3 cup grated Parmesan (optional - leave out for vegan-friendly) 2/3 cup chopped basil 2/3 cup red capsicum 6 tbsp coconut flour
Method
1)Finely chop/grate all ingredients & add into a large bowl with pre-soaked Burger Mix (follow instructions on the pack). 2)Mix well until evenly combined. 3)Shape into patties or balls 4)Bake at 180 degrees for 30-40mins depending on the size of balls/patties
Serves Approx
Depends on pattie/ball size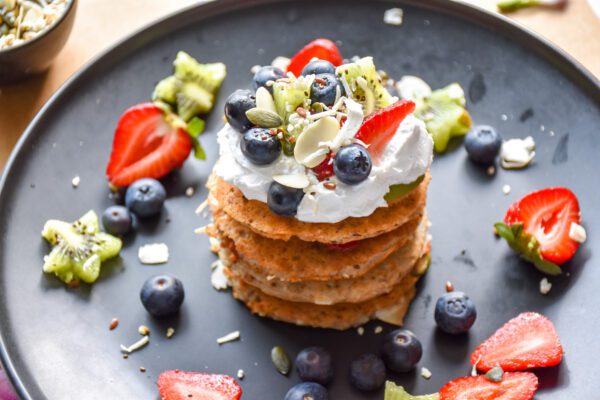 Category_Breakfast
A delicious gut-friendly breakfast that tastes delicious! Gluten free, dairy free and sugar-free. Ingredients 3/4 cup buckwheat flour 1/2 cup activated Blend11 1/2 cup nut milk 1 medium banana, mas...
Read more
BixMix
Black Bean & Corn Savoury Slice
This Black Bean and Corn Savoury Slice is vegan, high-protein and fibre-rich! Our savoury slice recipes are designed to be topped with things like fresh avocado, salsa or a chilli sauce. They are l...
Read more