Black Bean & Corn Savoury Slice
This Black Bean and Corn Savoury Slice is vegan, high-protein and fibre-rich! Our savoury slice recipes are designed to be topped with things like fresh avocado, salsa or a chilli sauce. They are like toast, but much more nutritious! This recipe would also work great as veggie patties.
Savoury Slice Ingredients
1 pack of soaked
Burger Mix
(follow directions on front of pack) 2x 400g tins of black beans 1tsp salt 2 cups of corn kernels 5 heaped tbsp of tomato paste
Method
Add pre-soaked Burger Mix & all other ingredients to a big bowl.
Mix well until evenly combined
Flatten mixture into 2x paper-lined trays, to a thickness of approx 1cm.
Bake at 180 degrees for approx 40mins, or until you can see some separation from the edges of the tray & cracking on the surface.
Cut into squares & top with avocado, tomato & red onion - or whatever you like! Fresh coriander & salsa would also be great.
Serves Approx
Makes approx 30 snack-sized pieces (mix fills 2 large baking trays)
Category_Dinner
These Burger Mix Pizza bites are flavoured balls or patties for lunches, snacks or dinner. Ingredients 1 pack of soaked Burger Mix 6 tbsp tomato paste 50ml olive oil 1 red onion, finely sliced into...
Read more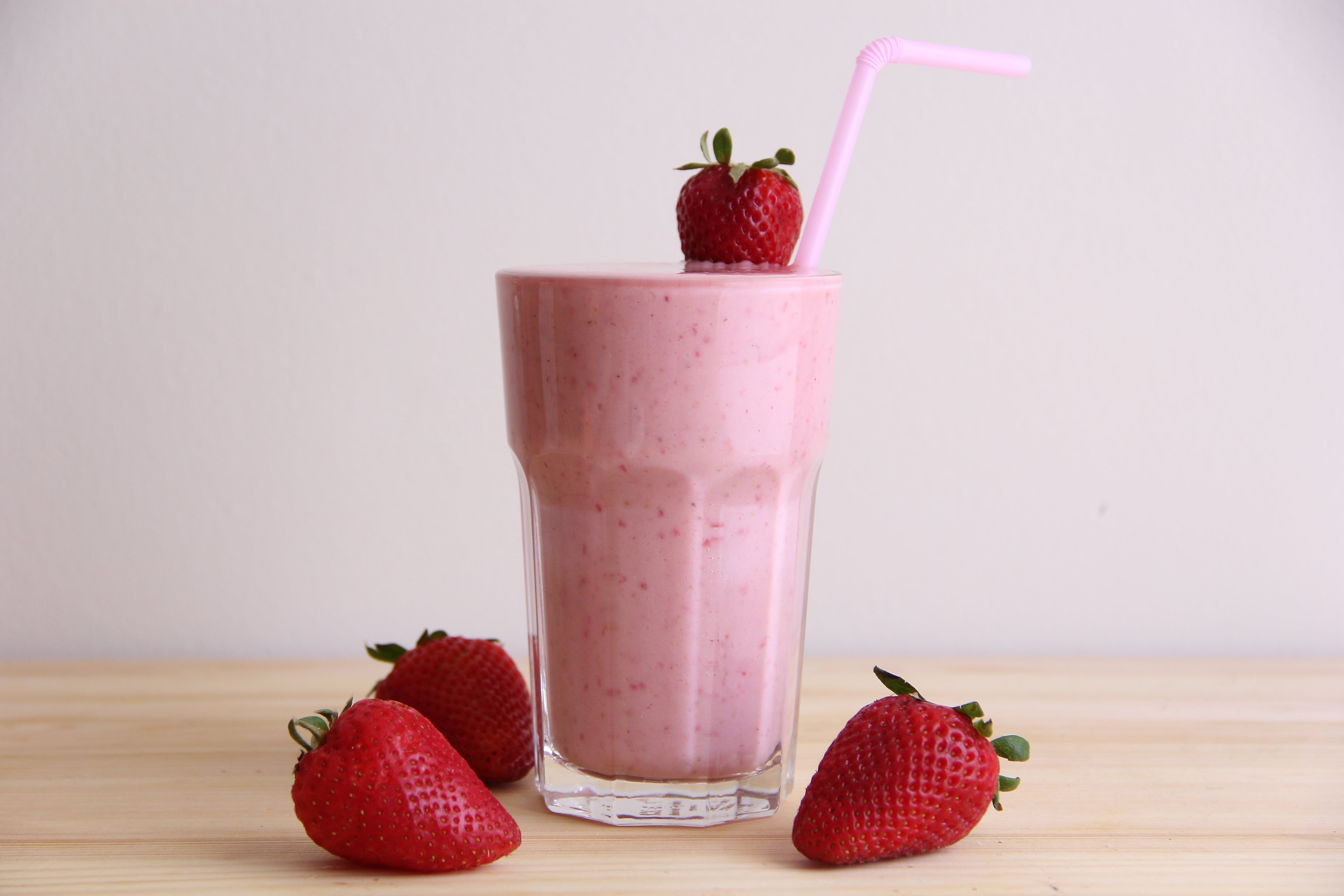 organic
Strawberries make the perfect smoothie ingredient because they are loved by the whole family. So even the kids will devour this strawberry smoothie with banana in the blink of an eye! If you have h...
Read more