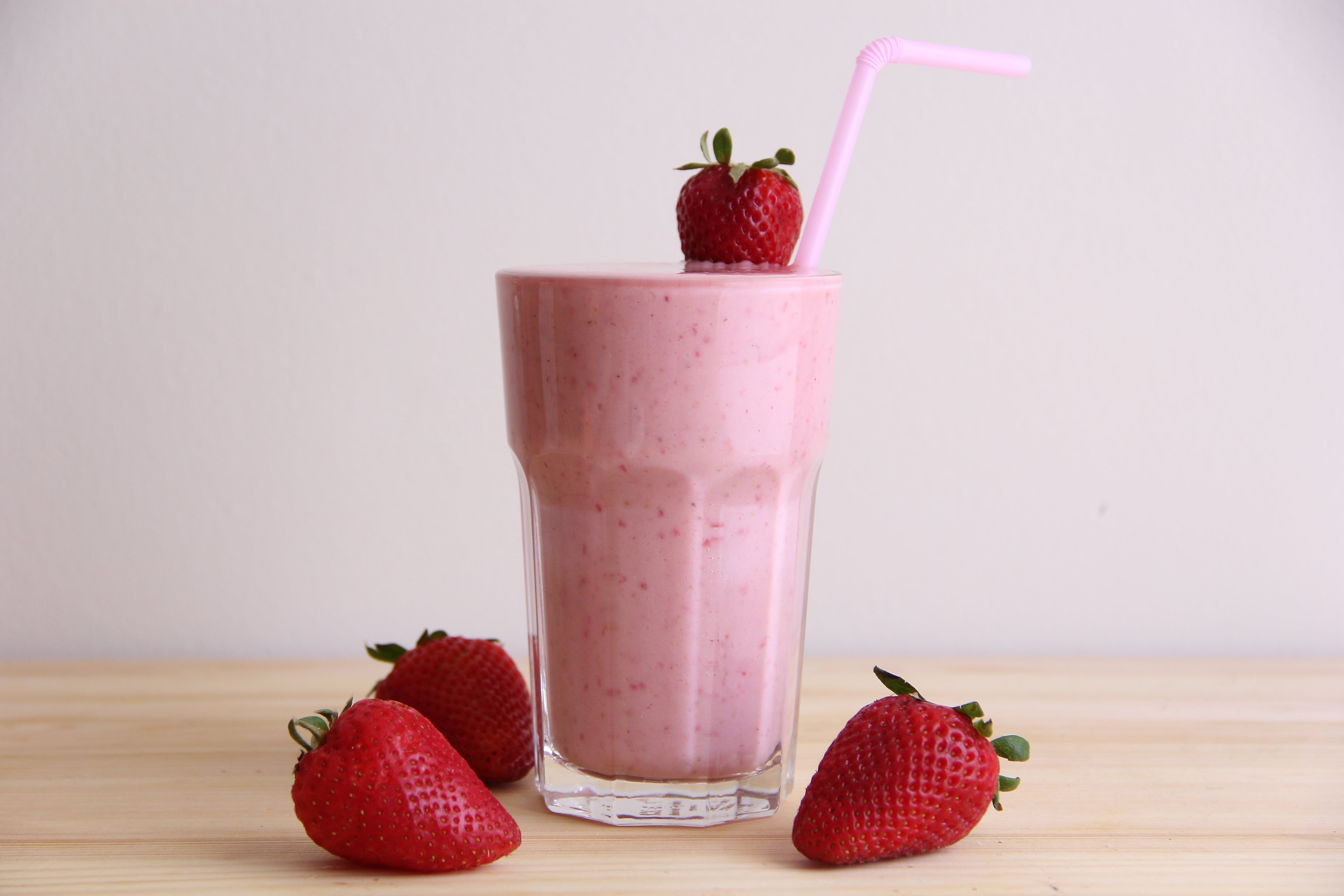 Strawberry Smoothie
Strawberries make the perfect smoothie ingredient because they are loved by the whole family. So even the kids will devour this strawberry smoothie with banana in the blink of an eye! If you have heaps of strawberries, just chop them up & freeze, keep a stockpile in the freezer & keep making these amazing smoothies until you've reached strawberry overload.
Strawberry Smoothie Ingredients
(This will make a full blender, family-sized smoothie).
1/2 cup of activated Blend11 2 cups (or more) of frozen strawberries (buy heaps - just chop them up before freezing) always get organic if the budget can stretch (seconds or pre-frozen berries are often bargains & super tasty - perfect for smoothies)
2 or 3 frozen bananas, chopped
1/2 cup of water (more if you like a runnier smoothie)
2 scoops of plain protein powder of choice (plain, choc, coconut & vanilla will all work well)
1/2 cup (or more) of coconut yoghurt. Choc, vanilla or unsweetened are amazing in this, or use greek yoghurt if ok with dairy. Add extra yoghurt if you like a really creamy smoothie.
Vanilla essence to taste - a good splash
Optional extra - add some fresh beetroot for extra pinkness & a bonus hidden vegetable!)
Method
1) Add everything into the blender (frozen fruit last)
2) Blend until well combined, pink & smooth
3) You can serve in a glass, a shaker bottle on the go, use as the base for a smoothie bowl, & pour any leftovers into ice-block moulds to freeze.
Serves Approx
4 big smoothies
BixMix
Black Bean & Corn Savoury Slice
This Black Bean and Corn Savoury Slice is vegan, high-protein and fibre-rich! Our savoury slice recipes are designed to be topped with things like fresh avocado, salsa or a chilli sauce. They are l...
Read more
Category_Lunch
Here's a tasty bread alternative I knocked up for lunch (inspired by some friends experimenting with the keto diet)! These keto bread rolls are gluten-free, sugar free, high in protein and good fat...
Read more