Blend11 Keto Bread Rolls
Here's a tasty bread alternative I knocked up for lunch (inspired by some friends experimenting with the
keto diet
)! These keto bread rolls are gluten-free, sugar free, high in protein and good fats, with plenty of fibre, minimal carbs and (the best part) they actually have great texture and taste awesome with anything you'd normally have with bread! Keto-friendly, diabetic-friendly…seriously, you should make these! This super easy recipe will make you a dozen keto bread rolls just smaller than a tennis ball (let's say handball sized buns!?) Perfect for lunches or using anywhere you're craving a bread-type product. Add your own extras - could be mixed spice & orange zest for a hot cross bun kinda feel, olives & rosemary would be amazing…semi-dried tomato / parmesan / etc etc…& an egg-free vegan adaptation would be no problem - just use soaked chia or flaxseed as the egg replacement. These babies ended up as a low carb lunch platter with some salad, fresh pesto, butter, olive tapenade, & avocado! Total hit.
Ingredients
2.5 cups of
almond meal
50g psyllium husk 4 tsp baking powder 2 tsp sea salt 4 tsp apple cider vinegar 2 cups boiling water 6 egg whites 6 tbsp activated
Blend11
(you could do 8 for a seedier bun)
Method
1. Preheat oven to 175°C. Mix dry ingredients in a large bowl. 2. Boil water and add it, the vinegar and egg whites into bowl, whilst beating with a hand mixer for about 30 seconds. Don't over mix dough, consistency should be similar to Play-Doh. 3. Moisten hands and make 12x handball sized buns. Place on a baking paper lined oven tray. 4. Bake on lowest shelf in the oven for 90 minutes. They're ready when nicely browned & you can hear a hollow sound when you tap the bottom of the bun. 5. Serve with butter / toppings of your choice.
Serves Approx
12 buns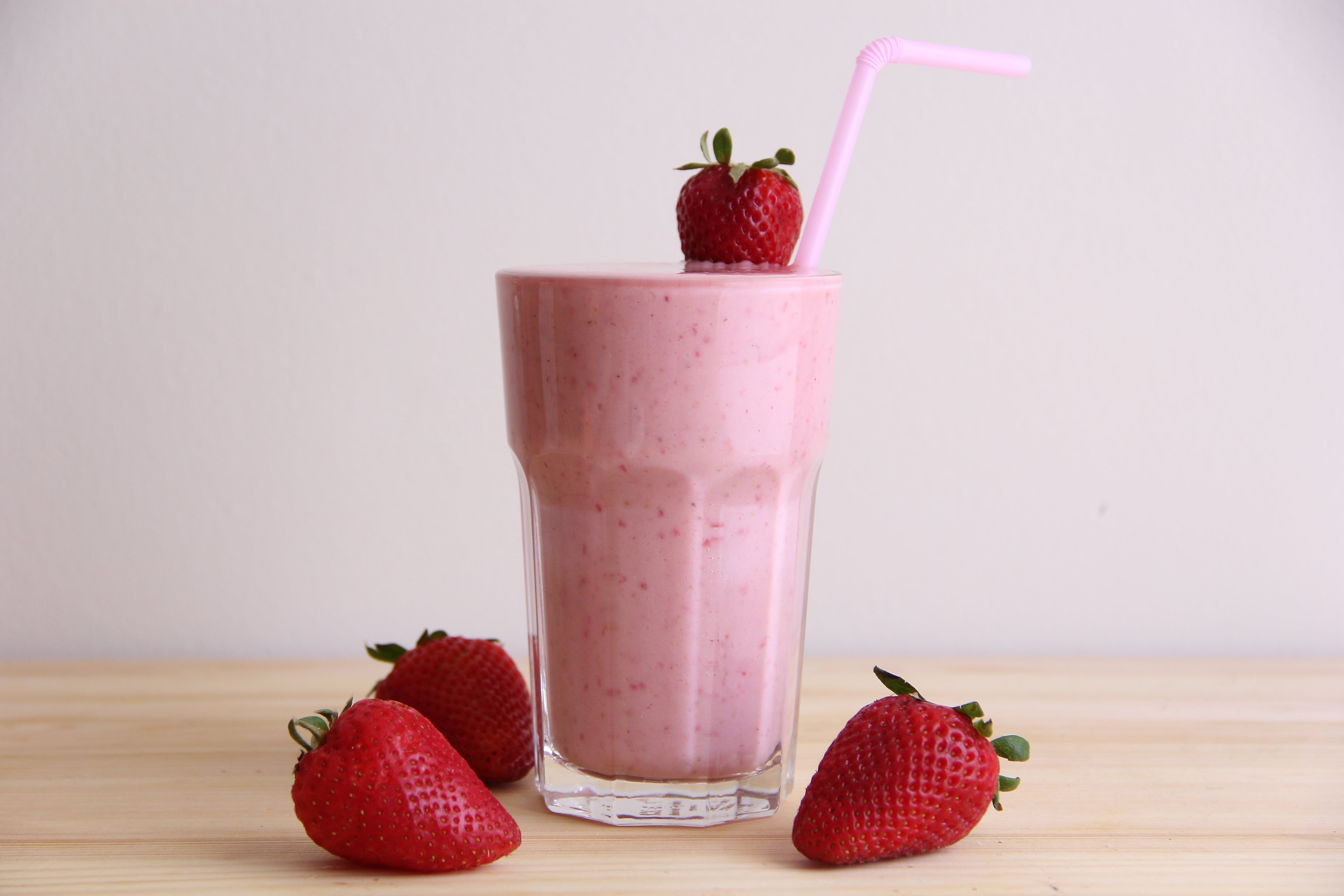 organic
Strawberries make the perfect smoothie ingredient because they are loved by the whole family. So even the kids will devour this strawberry smoothie with banana in the blink of an eye! If you have h...
Read more
Category_Kid favourite
Love the hot cross bun flavours, hate the gluten, refined carbs, crappy fats & artificial ingredients that they're full of. Here's my version of healthy hot cross buns - these are made with Ble...
Read more