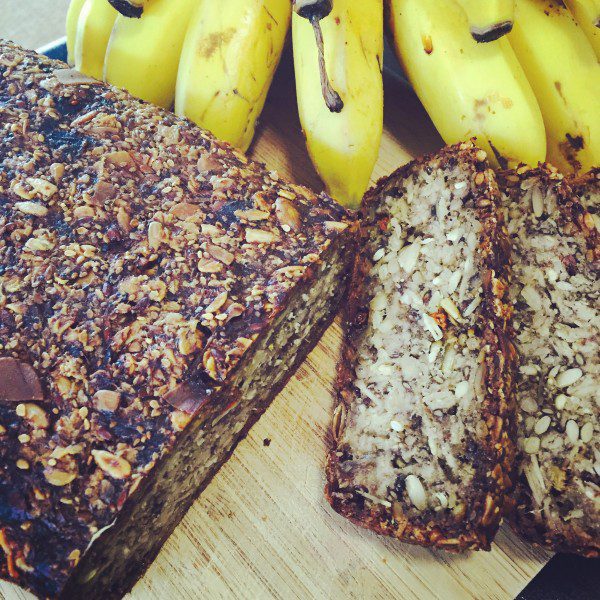 Blend11 Best Ever Banana Bread
This is one of mine and the kid's favourites and a new, sweeter version of my '
Best Ever Blend11 Bread
'! Its also egg & dairy free :-) Try our best ever banana bread recipe today. We're sure you'll love it as much as we do!
Ingredients
4 x large ripe bananas 1.5 cups
Blend11
/
Blend 13
1/2 cup sunflower seeds 3 tbsp coconut oil 4 tbsp psyllium husks 2 tbsp chia seeds 1.5 cups water 1.5 cups oats 2 tsp ground cinnamon or ginger
Best Ever Banana Bread Method
Mash bananas & mix through all dry ingredients. Place in a loaf tin lined with baking paper & add coconut oil, water & mix thoroughly (until it's quite gluggy). Press firmly into tin and leave on the bench for approx 4hrs to set. The loaf is ready to go in the oven when you can pull the paper away from the side of the bread & it keeps its shape. Preheat oven to 170 degrees Place loaf in oven for approx 30-40minutes. After this time pull it out of the oven and flip it over to cook on one of the oven racks for another half hour or so (depending on your oven). The loaf is ready when it's golden all over and makes a noise when you tap on it! Serve with butter and or honey or however you like to enjoy! Also this loaf freezes well!
Serves approx
12 slices Thank you for this wonderful recipe!
https://instagram.com/herb_bella
Category_Desserts
Sometimes you just have to have the real deal... This no-bake chocolate tart comes together in just 15 minutes! The Bliss Ball crust is filled with a rich, creamy ganache for a decadent guilt-free ...
Read more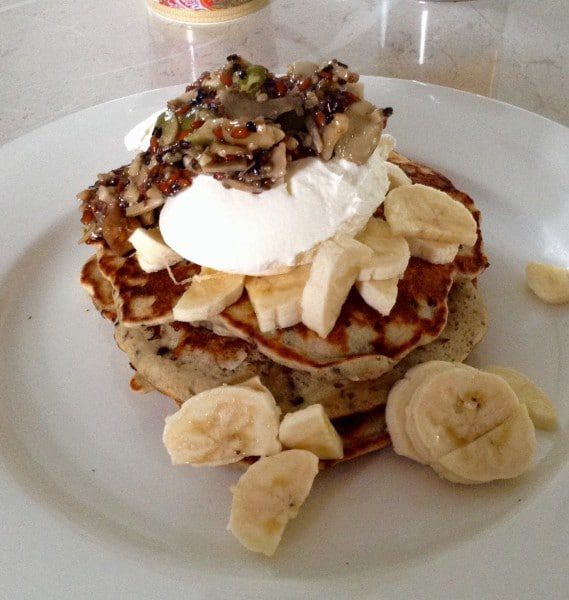 Category_Breakfast
This paleo friendly recipe is the best pancake result I've had. Fluffy enough and its flexible, so you can add all sorts of things. Ingredients 1 egg, lightly beaten 1/2 c coconut milk 1 tblsp...
Read more