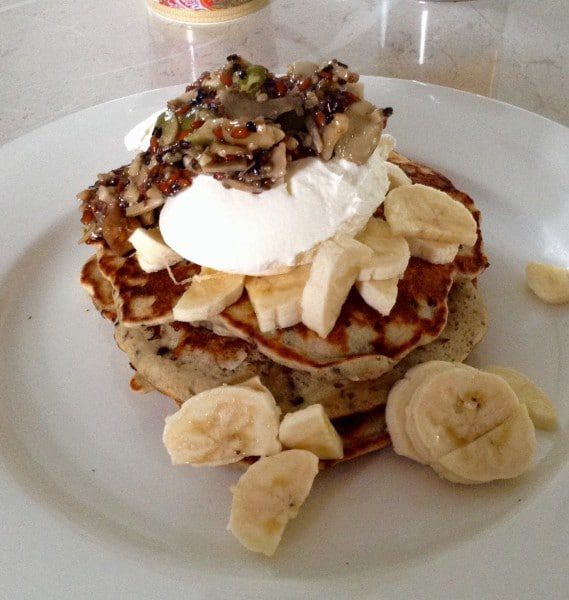 Neo Nana Pancakes
This paleo friendly recipe is the best pancake result I've had. Fluffy enough and its flexible, so you can add all sorts of things.
Ingredients
1 egg, lightly beaten 1/2 c coconut milk 1 tblsp coconut oil 1/3 c buckwheat flour 1 tsp baking powder pinch salt 1/2 c activated
Blend 13
(or more if you like), save some for on top 1/2 banana - the rest on top yoghurt to serve
Method
1. Combine egg, milk and coconut oil in a bowl. Whisk briefly. 2. Stir in flour, baking powder, salt and coconut milk until combined. 3. Fold through
Blend 13
and banana. 4. Heat a little oil in a frying pan over medium heat. Let it get hot. 5. 1/4 c of batter makes a good size pancake, add when pan is hot. 6. When uncooked surface of pancake starts to bubble, flip carefully and cook the other side.
Serves approx
2 people 3 pancakes each Special thanks to Tracey Bienek for sharing us this awesome recipe! http://www.bodynsoulyoga.com.au