Superfood Chocolate Tart
Sometimes you just have to have the real deal... This no-bake chocolate tart comes together in just 15 minutes! The Bliss Ball crust is filled with a rich, creamy ganache for a decadent guilt-free treat. In addition to being super easy, it's also healthy - it's gluten free, dairy free, refined sugar-free and vegan/paleo friendly!
Ingredients
For the base..
375g
Bliss Ball Mix
50g coconut oil
For the filling..
300g of dark chocolate (min 70-83%) 1tbsp coconut oil 270ml coconut cream 4tbs maple syrup 1tsp vanilla pinch pink sea salt
Method
Make the Bliss Ball crust. Add melted oil to ball mix and combine. Press into a fluted flan tin or pie tin and chill in the fridge while you make the filling To make the filling, melt the dark chocolate with the oil, stirring until smooth. Whisk in coconut cream, maple syrup, vanilla and salt until well combined and is a thick, smooth consistency. Pour into tart base, and chill in the fridge at least one hour. Keeps a week in the fridge (if you can resist it that long!)
Serves approx
12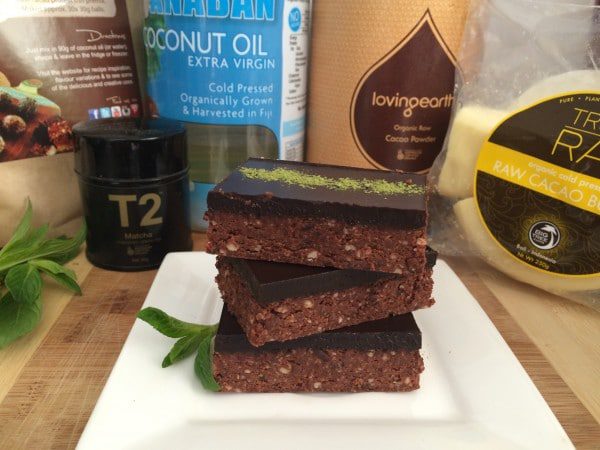 Category_Desserts
Matcha has been used for over 900 years throughout Asia for its powerful properties and is traditionally consumed in Japan as part of a tea ceremony. Matcha is a 100% pure green tea powder with up ...
Read more