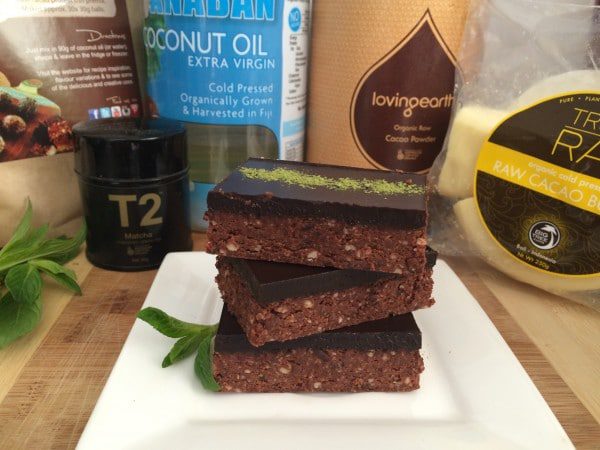 Double Choc Mint Matcha Slice
Matcha has been used for over 900 years throughout Asia for its powerful properties and is traditionally consumed in Japan as part of a tea ceremony. Matcha is a 100% pure green tea powder with up to 137x the antioxidants of regular green tea! It's metabolism boosting, mind focusing and detoxifying. The refreshing flavour of the mint in this slice overrides any subtle flavour of the green tea, and combined with the Bliss Ball base makes for an amazingly delicious, healthy treat!
Ingredients
For the base: 1x 750g Bliss Ball Mix 100g coconut oil, melted 100g of 70% chocolate - 50g melted in the coconut oil, 50g chopped and mixed in Bliss Ball mix 2-3 tsp matcha powder 1tsp vanilla For the topping: 3/4 cup cacao butter or coconut oil, melted 3/4 cup cacao 1/4 cup maple syrup Few drops peppermint oil Pinch sea salt (optional) Extra Matcha powder for sprinkling on top of desired.
Method
In a food processor, process all of the base ingredients until well combined and a crumble like texture is formed. Add around 1 – 2 tbs of water if required to ensure mixture sticks together. 2. Place and press down in a lined slice tin and pop in the fridge or freezer to set. 3. Whilst the base is in setting, melt the cacao butter/coconut oil. Place all the filling ingredients in a mixing bowl and combine well. 5. Spread chocolate on top of slice and place back in fridge/freezer to store. Best made the night before you want to serve so chocolate has time to set, meaning it's easier to slice.
Serves approx
20 pieces Thanks Sonia!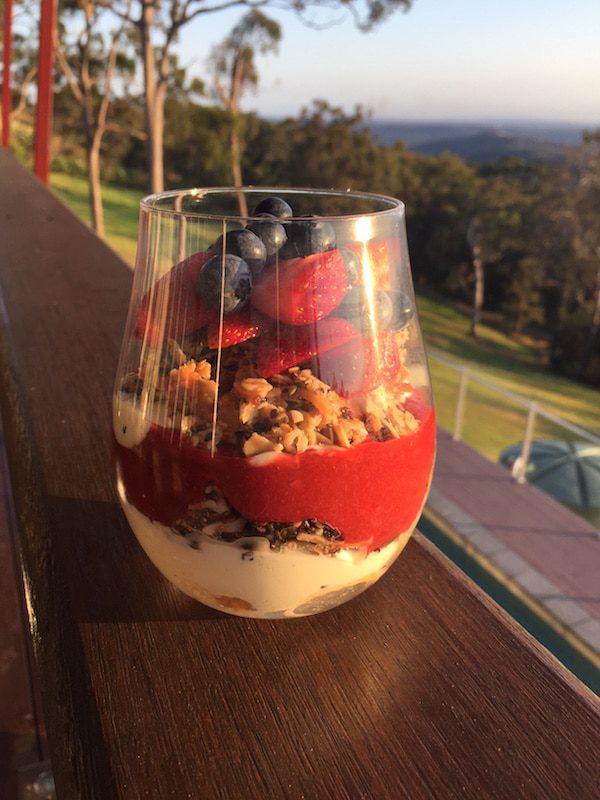 Category_Breakfast
This delicious breaky to start any day. It will fill you up. Tastes good enough to eat it for dessert! Ingredients Toasted Muesli 3 cups oats, 1 cup Blend 13, 1/2 cup coconut oil melted, 1/2 cup ri...
Read more
Category_Desserts
Sometimes you just have to have the real deal... This no-bake chocolate tart comes together in just 15 minutes! The Bliss Ball crust is filled with a rich, creamy ganache for a decadent guilt-free ...
Read more