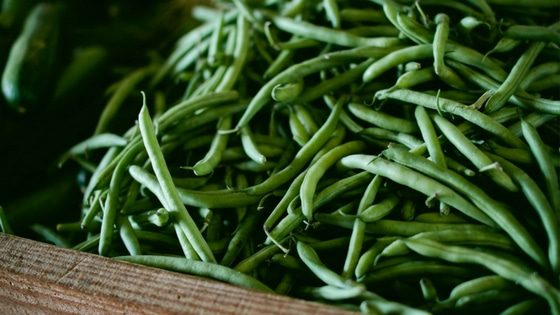 Healthy Shopping List!
Spring is such a great time to get healthy! Use this 'Get Healthy Shopping List' & the motivation of warm weather & less clothes to hide under now, or else you'll be waiting until New Year's Day! Much better to jump on the health-train now, get a head start before the party season kicks in - or you'll have all that extra baggage from Xmas to deal with too! And you want to be looking good in your summer party gear & on the beach. Besides - Springtime is the easiest & most practical season for detoxing as it's the time of year to really get into leafy salads & fresh veggie juices / green smoothies etc. Get prepared now - spend a few days to a week emptying your fridge & pantry of all the old stuff, getting yourself psychologically pumped, then print this list off & get to the markets / shops to start stocking up on detox essentials! The more nourishing stuff you can cram into your basket / trolley / tummy - the less room (& money) there is for all the other crap! I hate 'cutting things out' - I prefer to crowd the crap out with goodness! Some foods make the list specifically because they'll help you to stay 'on track'! NOTE: This is a very general list aimed at the average Joe wanting to get healthier - obviously you'd modify slightly if you're following a strict vegan or paleo diet, or have any specific issues with particular foods. It goes without saying that you need to choose organics wherever you possibly can, as you definitely don't wanna be consuming chemicals whilst detoxing / getting healthy!
GET HEALTHY SHOPPING LIST!
1. Strawberries, blueberries, raspberries, blackberries
When you need something sweet but not a massive sugar hit - berries are the perfect fruit in a smoothie or mixed through yoghurts / breakfast etc. Buy fresh or frozen - depending on what's in season / best value. Sometimes you can find heavily discounted fresh organic berries at the end of a market. Buy up big, then chop & freeze what you won't get through fresh.
2. Greek yoghurt / coconut yoghurt (unsweetened)
When you're craving something creamy & filling. Combine with berries or passionfruit if you want sweet & creamy together. Or sprinkle with maca & mesquite powder or raw cacao nibs / powder.
3. Kefir
For adding a probiotic boost into smoothies, yoghurt, creamy dressings etc.
Use for breakfast instead of cereal or toast (remember, we're cutting the refined grains - a quick breakfast is hard for many people). Add to yoghurt & fruit or blend into a smoothie. This will keep you feeling full & keep the gut bugs happy, full of sustaining good fats, diverse fibre & plant protein, as well as vitamins, minerals & enzymes.
5. Avocados
When you need something creamy - can be made sweet or savoury, depending what you add. Add things to flavour like onion, garlic, lemon / lime juice, salt & pepper, herbs, tomato…or blend with greek or coconut yoghurt & seasonings to make a creamy salad dressing or dip. Try cacao & dates to make a sweet chocolate mousse or dessert (google avocado raw dessert recipes).
6. Wild caught Sardines & salmon
when you need something sustaining, great for the mineral-rich bones, protein & the high levels of omega 3's. Avoid the ones in sugary sauce / cheap oils.
7. Olive oil
buy quality & dress all your salads & use in sauces, this is an awesome fat to make salads & veggies more filling.
When you know you need more greens, when you're travelling, or for an everyday energy boost & immune pick me up. Or you aren't ready for a meal, but know you need some easy to digest nourishment. Perfect for springtime detox, metabolism & weight loss support.
9. Macadamia nut oil
Use for frying / baking to give that 'oily & satisfying mouthfeel'. Great fatty acid profile & high heat ok.
10. Coconut oil
Use for baking, frying, raw desserts. High heat is ok & the 'solid when chilled' property means you can use it to make some awesome raw treats.
11. Celery
When you're feeling fluidy or like you've eaten too much sweet / heavy stuff. Sometimes the best 'dinner' can be a green juice if you've spent the day eating out or at parties consuming too much rich & naughty stuff. Also great for dipping into healthy dips.
12. Kale
Because it is kale, green vegetable of the decade lol. No - you can actually use it in so many recipes, & it really is very nutritious!
13. Broccoli
It was the must-have green veg before kale came! And also with good reason, super nutritious & versatile.
14. Cauliflower
You can do mash / pizza bases / rice…great veggie to help you cut carbs. Start with half-half if you think the family will crack without their normal potato mash!
15. Spinach
Perfect as a more nourishing alternative to the more watery, less nutritious lettuces. Awesome salad base, 'on the side' veggie or throw into green smoothies.
16. Sauerkraut
More gut bugs please - use it on the side with all your savoury dishes.
17. Fresh Herbs
To flavour everything, add nutrients, texture & colour. So easy to grow a few in a garden bed or pots.
18. Beetroot
Sweet & earthy, amazing colour & great blood / circulatory tonic & liver support. Grate or slice raw into salads just like carrot, or add into your detox juices. Beetroot dip.
19. Turmeric
Gut, liver, antioxidant, anti-inflammatory…add the powder into any Thai / indian style cooking, or goes well with many savoury sauces, dressings etc. Use the fresh root in salads, juices / smoothies, great with ginger. And there are now many ready to go turmeric drink powders on the market too.
20. Cinnamon
Great to assist with blood sugar control, to add a spicy sweetish flavour & decrease the actual sweetener needed in desserts etc. Try a chamomile tea with cinnamon or with stewed apple, yoghurt & quinoa porridge.
21. Carrot
Eat sticks or a whole carrot - so portable, easy & healthy!
22. Snow Peas / Sugar Snaps
Eat as is, on a platter or in salads or with dips.
23. Zucchini
To make spaghetti, spiralise & smother with fresh pesto.
24. Sweet potato
Bake wedges, make 'toast' sliced thinly in the toaster (a few times), use grated to make fritters, boil to make mash...so many options!
25. Salt & Pepper
Fine to enhance many healthy options like vegetables, eggs, avocados etc.
26. Chilli
spice things up now & then, also a good digestive & circulatory tonic if you're a 'cold' person.
27. Sparkling mineral water
If you're craving some fizz. Add lemon or lime wedges. Use this as a mixer for alcohol in place of the more fattening wine / champagne / beer / sugary cocktails etc. Makes a big difference if you are a bit of a party person over the summer!
28. Lemon / lime
For your fizz, or for salad dressings, for adding zesty-flavour explosion bits to any dish, for your PondWater shaker, for your green smoothies.
29. Apple Cider Vinegar
If you suffer from reflux / indigestion / heartburn - try a few teaspoons before big meals to improve digestion. Good also to improve your insulin sensitivity.
30. Olives
Great no-sugar snack that's delicious alone or to break up a healthy veggie / dip platter.
31. Hommous
Perfect for dipping veggie sticks into. Snow peas, capsicum, carrot, celery…watch the crappy canola oil (look for one with none, or the least amount, or make your own).
32. Pesto
Amazing to spread / dip / dress / accompany anything that's otherwise a bit boring. Basil is easy to grow in summer, you can throw in a few plants now & be eating fresh, delicious pesto for many months! Add in other herbs / spinach / other nuts & seeds / healthy oils / spices...fresh pestos are great! Not so much the store bought, check labels - mostly full of crappy canola oil.
33. Quinoa / rice
Fibrous carb fillers, to bulk out a meal with fibre & add some carbs when you need them. Good to cook up a big pot, then let it cool (resistant starch = way less carb load & good for your gut). You can then freeze & reheat as needed to bulk up salads or main meals.
34. Lentils / chickpeas / beans
Protein & fibre to fill you up for hours. Do the same as with rice & quinoa - cook a big pot (remember soak well & rinse prior to cooking), then freeze in smaller meal-size quantities.
32. Grass fed, organic meats
Use small amounts to compliment & add more nutrition to your mostly-plant diet. Strict long-term vegans will need to be supplementing omega 3, some minerals & B12 for optimum health.
33. Eggs
Protein, vitamins & minerals, super nourishing & easy. Get real free range, there are many 'pretend' free range. Support the smaller farmers - not the big egg companies who also produce battery eggs in different packaging.
Like an oily flour, but without the gluten / starchy carbs etc. Mix with other flours for a flour-like effect.
35. Buckwheat flour
No gluten, good nutrition & works pretty well to replace flour in many recipes i.e. pancakes, cakes etc.
36. Bananas
Perfect as a base for creamy smoothies & 'ice-creams'. Use them when they're just on the way to looking a bit brown (a few spots but not soft).
37. Matcha tea
To keep you alert & awake without the intense coffee high. Metabolic / detox benefits.
38. Green Tea
Easy metabolism booster (like coffee but not so stimulating!)
39. Coffee
Get up & go!! When you need to be super switched-on, also helps fat burning & appetite control. Be careful if you're already moody, stressed & exhausted / running on empty - this can tip you over the edge. The jury is still evaluating the positives & negatives, & the effect of caffeine can be very different from one person to the next. Listen to your body on this one!
40. Dandelion Tea
Liver & kidney tonic, to help you drain away excess fluid & feel lighter. Don't have a cup of this before bed, you'll be woken by a trip to the loo.
41. Liquorice Tea
When you want a 'not-naughty' sweet treat. Licorice is the 'dessert' of herbal teas. Perfect for after dinner relaxation.
Add some to coconut oil, yoghurt, banana, nut butter etc when you're craving chocolate!
Grab n go filling snack, take anywhere or add into salads to beef them up.
44. Cashews
Same as almonds - snacks, salads etc - or blend them to make a sweet & creamy base.
45. Brazil nuts
Selenium to go, eat just a few a day. (very expensive at present given the worldwide shortage, but when they're back, get into the habit).
46. Macadamia nuts
Amazing to grind through pesto / dips etc or just grab n go.
47. Nut Butter
Spread onto your sweet potato toast, on apple / pear slices.
48. Dark chocolate
The least sweet you can find, with the most cacao.
I've no doubt left many worthy & useful things off this list, but it's an easy start! Let me know what your healthy shopping essentials are, or what other foods help keep you on track! Jeanie Xx