VEGAN SNICKERS DATE COCOONS
THESE...ARE...DEADLY...one bite and you'll think you died and went to chocolate/peanut buttery heaven. Better hide them though, they'll be gone faster than you can say 'best poo's ever'! You need not to think twice making these Date Cocoons for your dessert today!
Ingredients
16 medjool dates
375g Bliss Balls
45g coconut oil
2 tbs crunchy peanut butter
2 pinches Himalayan salt
1 tsp vanilla bean paste/essence
½ cup salted peanuts or ¼ cup crunchy peanut butter
½ cup cacao butter
¼ cup cacao powder
¼ cup maple syrup
1-2 tbs chopped peanuts (optional topping)
Method
1. Pit the dates and place one or two peanuts inside or the crunchy peanut butter with a small pinch of salt (if unsalted) in the centre and close up the date. Place in the freezer in the mean time.
2. Mix the Bliss Balls with the coconut oil, 2 tablespoons of peanut butter, vanilla and a good pinch of salt. Here's the tricky part. Wrap the dates in the Bliss Balls mixture until it forms a little smooth cocoon around the dates. I found that it worked better trying to stick it on chunk by chunk then squeezing it all together. Place back into the freezer to firm up for about 20 minutes.
3. Melt the cacao butter over a double boiler, then remove and whisk in the cacao powder and maple syrup until smooth.
4. Dip the cocoons into the melted chocolate and use a spoon to make sure they are completely covered, then remove and allow some of the excess to drip off. Then place them on a tray covered in parchment paper and sprinkle with chopped peanuts straight away, as the chocolate will begin to harden quickly.
5. Place in the fridge for about 30 minutes until chilled through and enjoy!
Serves approx 16
Thanks to Candice Allum for this amazing recipe!!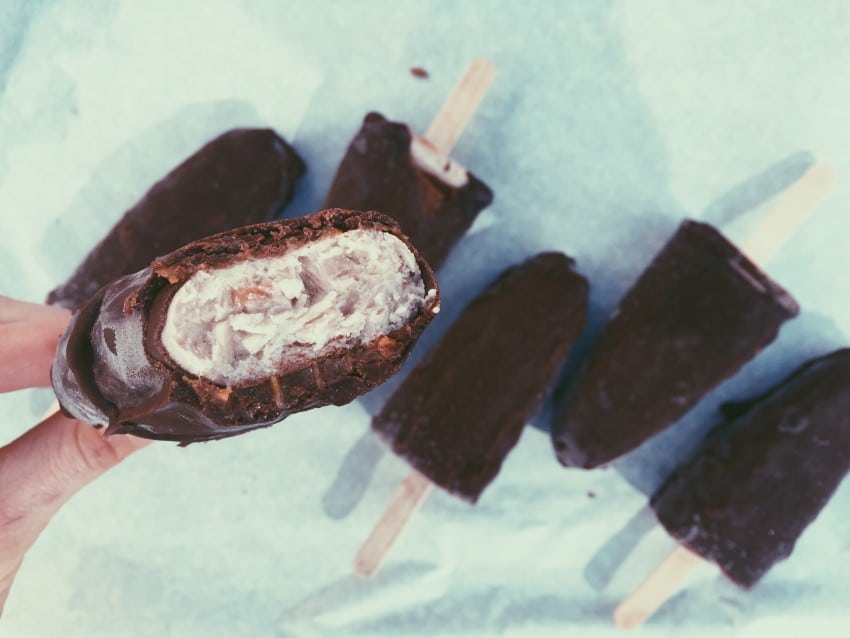 Category_Desserts
Organic, raw, vegan, gluten free, refined sugar free & dairy free take on the classic magnum ice cream. Ingredients Vanilla icecream: - 1 C Coconut Cream - 2 Ripe Frozen Bananas - 1 tsp. vanill...
Read more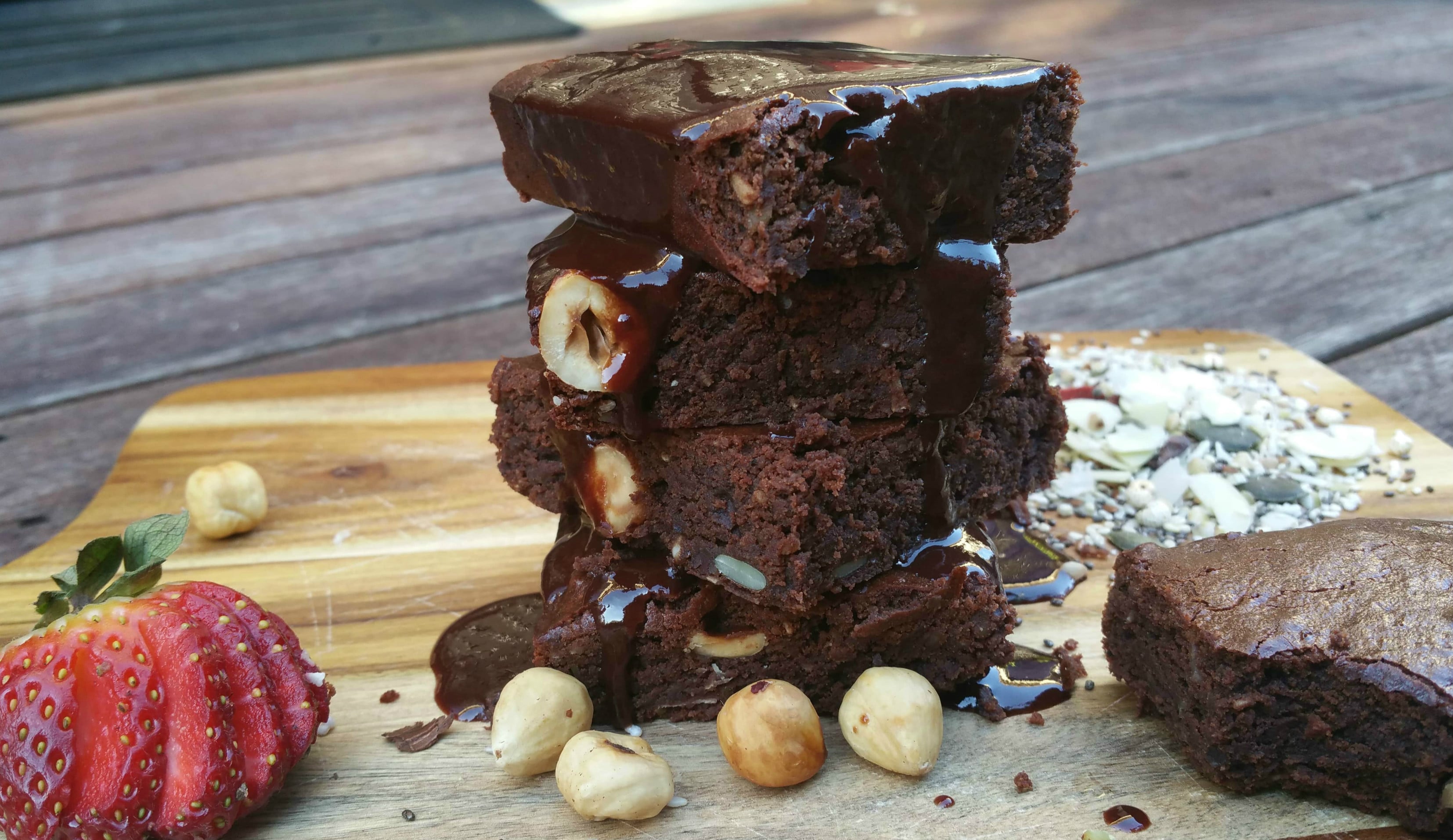 Category_Desserts
These are extremely decadent, cakey and fudgey all at once so hide them or they'll be gone in no time! You can even make awesome brownies sundae by adding vegan banana ice cream, melted chocolate a...
Read more