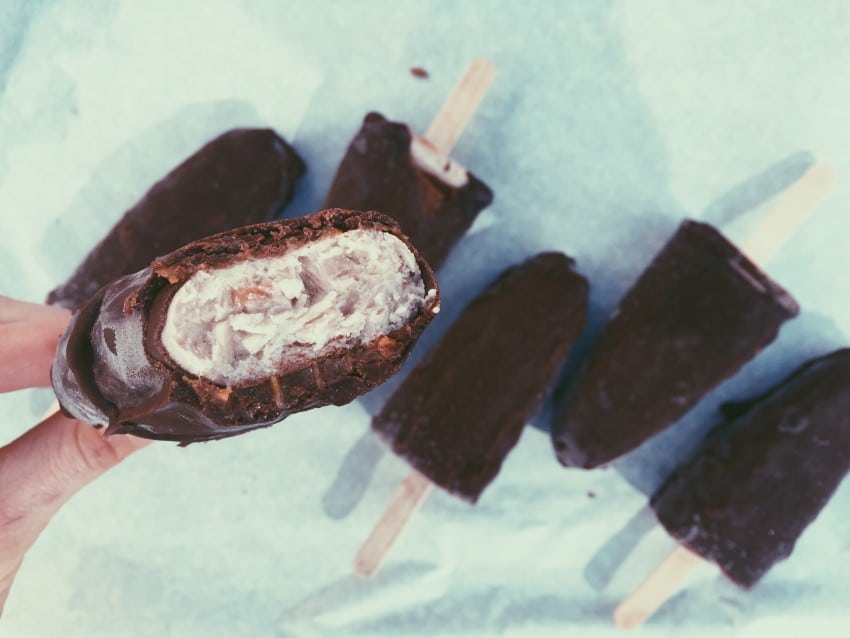 RAW CLASSIC MAGNUM
Organic, raw, vegan, gluten free, refined sugar free & dairy free take on the classic magnum ice cream. Ingredients
Vanilla icecream:
- 1 C Coconut Cream - 2 Ripe Frozen Bananas - 1 tsp. vanilla powder/vanilla extract
Chocolate coating:
- ½ C Cacao butter (or coconut oil*) - 1/2 C
Cacao powder
- 2 tbsp. of sweetener (coconut syrup/agave syrup/rice malt syrup) *Note: you can use coconut oil instead of the butter however it tends to melt quicker + is not as creamy! Method 1. To make the vanilla ice cream: blend the coconut cream, bananas and vanilla powder in a high speed blender until creamy. Pour into four popsicle moulds and freeze overnight, or until solid. 2. To remove the ice creams run water over the mould. They should pull out easily (if not, repeat this step). Lay the popsicles onto a tray lined with baking paper and return to the freezer while you make the chocolate. 3. To make the chocolate: stir the cacao butter over low heat until melted. Add the
cacao powder
and maple syrup and stir until smooth. Dip the popsicles in the chocolate. Place back on your paper lined tray and return to the freezer – you can repeat this step again after 30 minutes or so for a thicker chocolate layer. 4. Once ready to serve - allow to thaw before devouring ☺
Serves approx
6-8 popsicles
Thanks to Tylah Hemming for this awesome recipe!!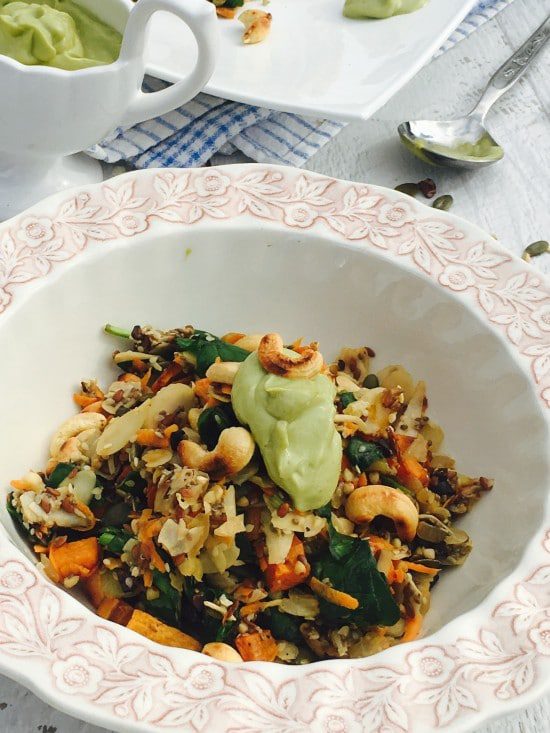 dessert
THESE...ARE...DEADLY...one bite and you'll think you died and went to chocolate/peanut buttery heaven. Better hide them though, they'll be gone faster than you can say 'best poo's ever'! You need n...
Read more