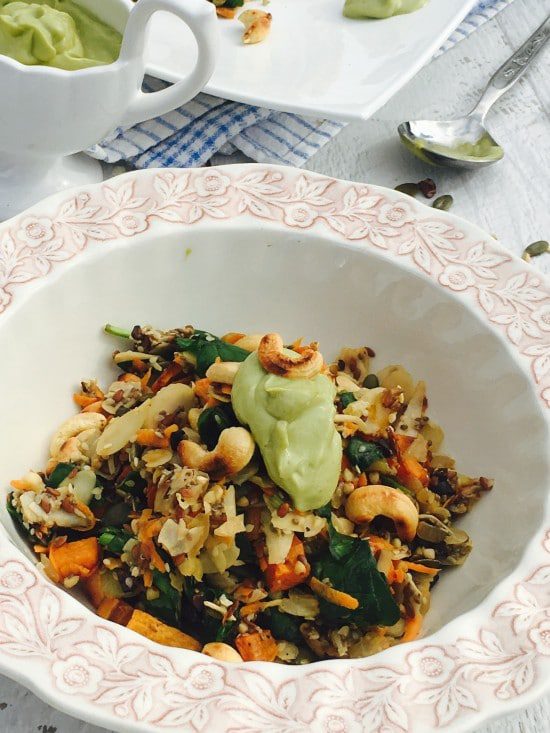 CASHEW, CARROT & SWEET POTATO SALAD WITH AVOCADO MAYO
This!...Delectable?...Nah...couldn't even! There's no way it could possibly stack up, after all....it's just birdseed. Could this be muesli? It looks like the perfect salad and tastes like an awesome crunchy nutty sweet potato and avocado mix of epic kitchen accidents! Drizzle this baby with some avocado oil and serve as a side at any BBQ. Ingredients 260g activated goodMix
Blend11
(soak your
Blend11
overnight..1/2 cup water to every 1 cup mix) 130g or approx. ½ a sweet potato, cubed small and roasted 100g raw cashews, dry roasted 1 onion, diced 30g or approx. ¼ carrot, grated 40g (handful) baby spinach, roughly chopped ¼ tspn celtic salt Ghee for sauteing
Options/substitutes
Sub pumpkin for sweet potato. Sub pine nuts for cashews. Add in fresh parsley!
Avocado Mayo
1 ½ avocados 3 Tblspns avocado oil 3 Tblspns coconut milk 2 Tblspns raw ACV (apple cider vinegar with the 'mother') ¼ tspn organic mustard powder Herbamare to taste
Method
**Activate your
Blend11
overnight, as per instructions! Cube sweet potato and spread on a baking tray rubbing them with a lightly greased hand of coconut oil. Roast until nicely done, say 30-40 mins, oven depending. Dry roast cashews in a clean dry pan over low heat, tossing until golden. Remove cashews from the pan to cool and saute onion in a small amount of ghee. Meanwhile, grate carrot and chop baby spinach. Remove onion from the heat or turn heat off and toss in your
Blend11
with the onion to bring a little warmth to the blend and so the blend soaks up the flavours in the pan. Bring all components together and sprinkle in your celtic salt. To make the mayo… throw all ingredients into a blender and blend until smooth and fluffy. Adjust to taste. Serve salad with a blob of avo mayo, and maybe a drizzle of avocado oil. This salad would be yum in egg wraps. Great as a side salad..take to a BBQ. Enjoy.
Serves approx
6-8
Thanks to Kerry Eulenstein for this amazing recipe!!
Follow her website at http://www.cultivatinghealth.com.au/
Email : kerry@goodmix.com.au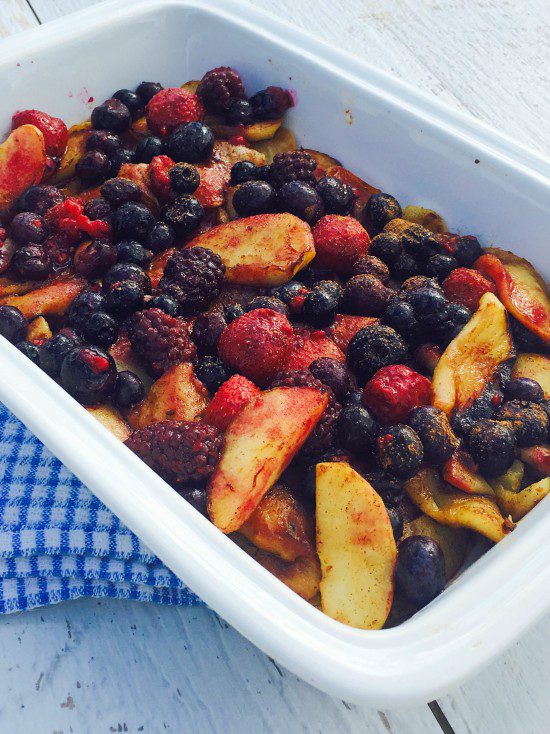 Category_Breakfast
Tell me you can resist a combo of orange, ginger, cinnamon and honey? Tell me this Golden Appleberry Pie isn't good enough to eat for breakfast? And tell me it tastes like birdseed? Let's retract a...
Read more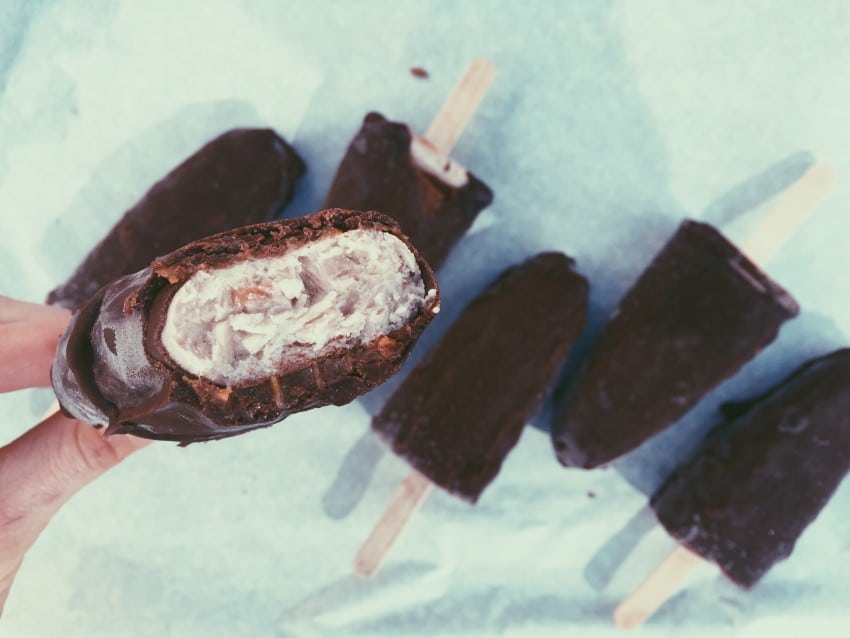 Category_Desserts
Organic, raw, vegan, gluten free, refined sugar free & dairy free take on the classic magnum ice cream. Ingredients Vanilla icecream: - 1 C Coconut Cream - 2 Ripe Frozen Bananas - 1 tsp. vanill...
Read more