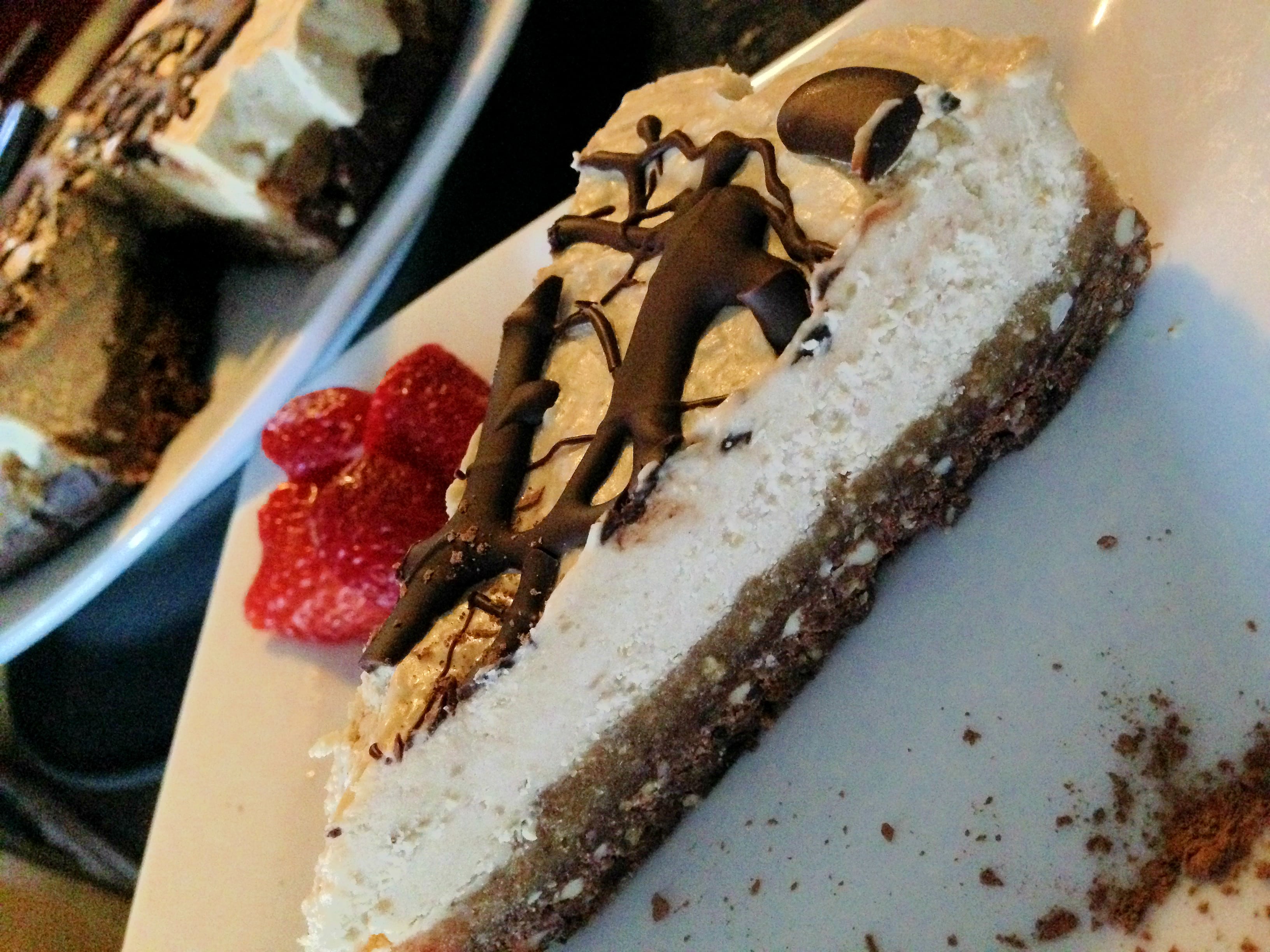 SNEAKY SNICKERS PIE- GLUTEN FREE, DAIRY FREE, GUILT FREE
This healthy version of a snickers pie has a chocolate Bliss Ball base, a decadent caramel layer topped with a coconutty mouse. Super tasty, super easy and super healthy (well...kinda anyway). Feel free to melt some organic or vegan chocolate and pour on top for a perfect finish!
Crust 1 x 375g Bliss Balls 45g Coconut oil
Caramel Layer 10 Medjool dates, pitted, soaked in boiling water for 10 min and then drained 3 tsp coconut oil or ghee 2 tsp vanilla extract 3 tbsp unsalted almond butter
Peanut Butter Mousse 2 cans full-fat coconut milk, refrigerated overnight 3/4 c peanut butter(smooth) 2 tbsp maple syrup 1/2 tsp vanilla extract Pinch sea salt
Additions 1/2 cup dark/organic/vegan chocolate of choice, for drizzling (optional) Method Crust Mix Bliss Balls in with the coconut oil and then press into a baking paper lined 8" round pie pan. The baking paper lining is really important - you won't be able to get the pie out if you don't use it and no one wants to deal with that raw dessert drama. Place in freezer to set while you make caramel ingredients.
Caramel Add all the CARAMEL ingredients to the food processor (no need to clean between making this and the crust) and process until very smooth. Spread an even layer atop pie crust and return
Peanut Butter Mousse Open the coconut milk cans and scoop out solid white coconut cream (save the remaining coconut water for a smoothie). Add to food processor with remaining MOUSSE ingredients, then process until smooth. Spread evenly atop of caramel layer, then return to freezer. If desired, top with an additional drizzle of dark chocolate, melted in a double boiler or microwave. Freeze overnight, and store in freezer but let de-thaw on counter for about 10 min before serving your very own healthy snickers pie    Thanks Kerry Eulenstein for this awesome recipe!!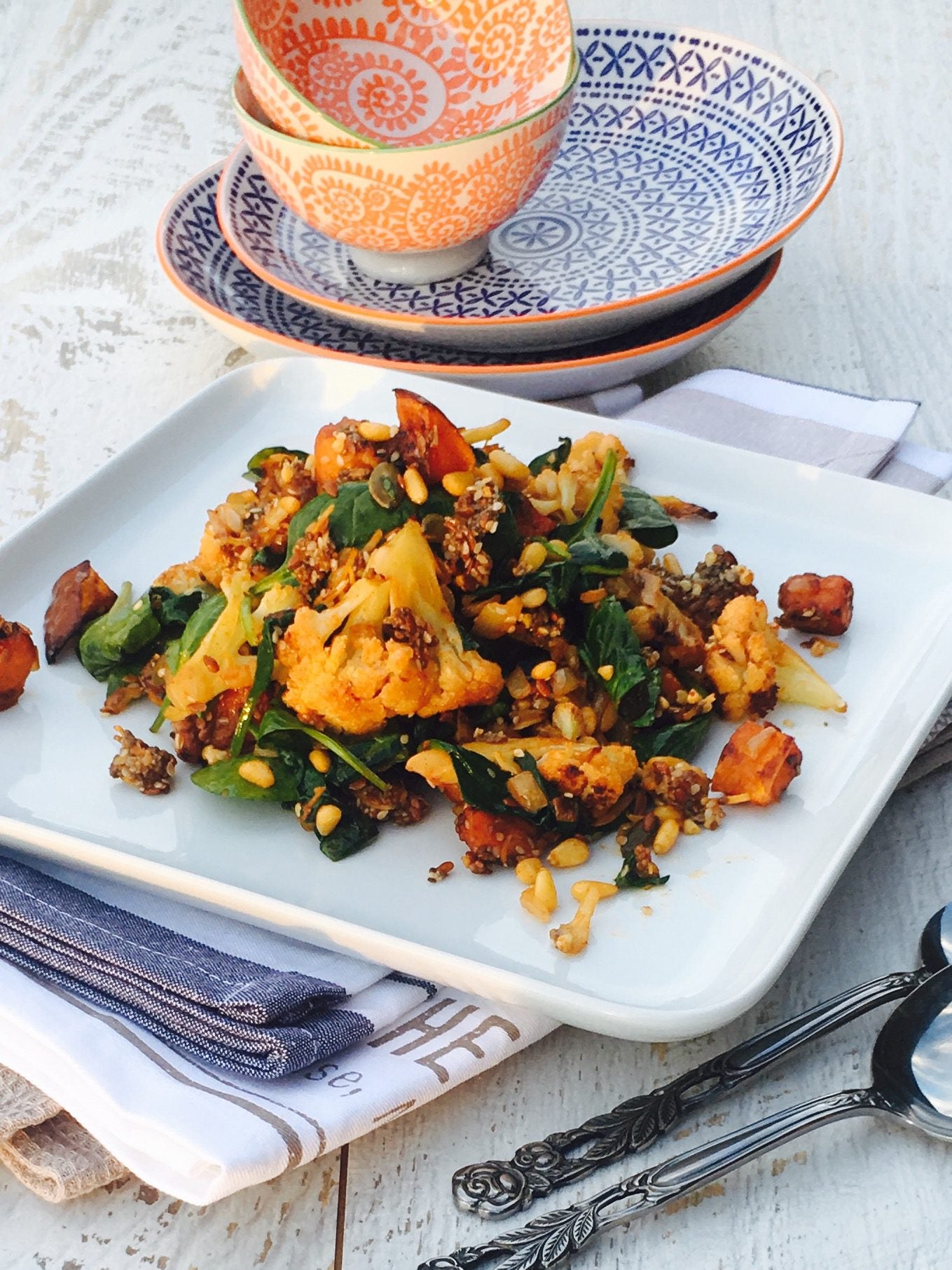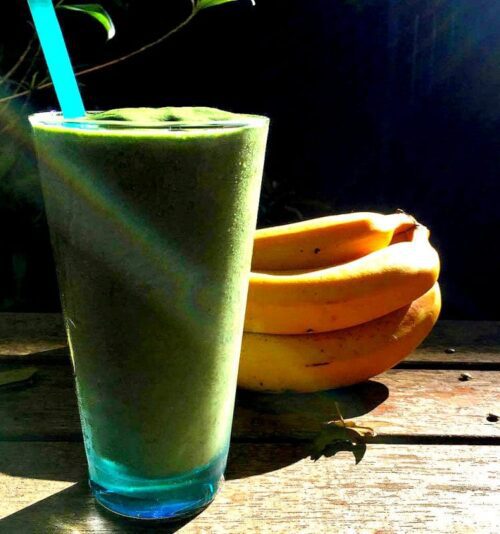 Category_Breakfast
Completely masks the greens flavour and tastes amazing. I treat myself to these smoothies on weekends. Ingredients 4 tsp (heaped) Greens Plus Aloe 2-3 sml bananas (I used frozen) 1 cup mango (I use...
Read more