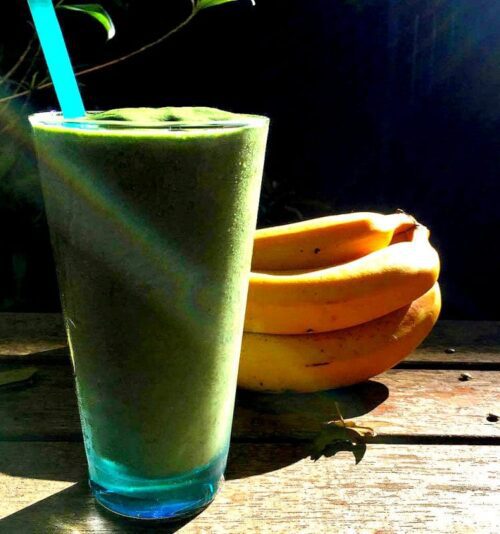 GREENS + ALOE ENERGY SMOOTHIE
Completely masks the greens flavour and tastes amazing. I treat myself to these smoothies on weekends.
Ingredients
4 tsp (heaped)
Greens Plus Aloe
2-3 sml bananas (I used frozen) 1 cup mango (I use frozen) 1 huge spoonful of macadamia butter 2 cups of ice 2 cups milk (i use almond, rice or soy) 1/2 cup of oats (optional)
Method
Place all the ingredients in the blender and blend until thick and smooth.
Serves approx
2