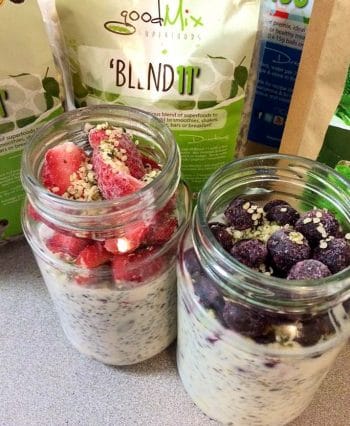 Pre n Pro Parfait
This Pre n Pro Parfait for breakfast is so quick, easy, super-yummy...& so good for more than just your gut :-)
Ingredients
2 x tblsp of activated
Blend11
3 x tblsp of Pure and Free coconut yoghurt the natural unsweetened has a very high probiotic count.
Method
Activate your seeds & leave overnight (
see activation video
) Add seeds, coconut yoghurt & fruit to your glass or jar in layers &...eat - so simple.
Serves Approx
1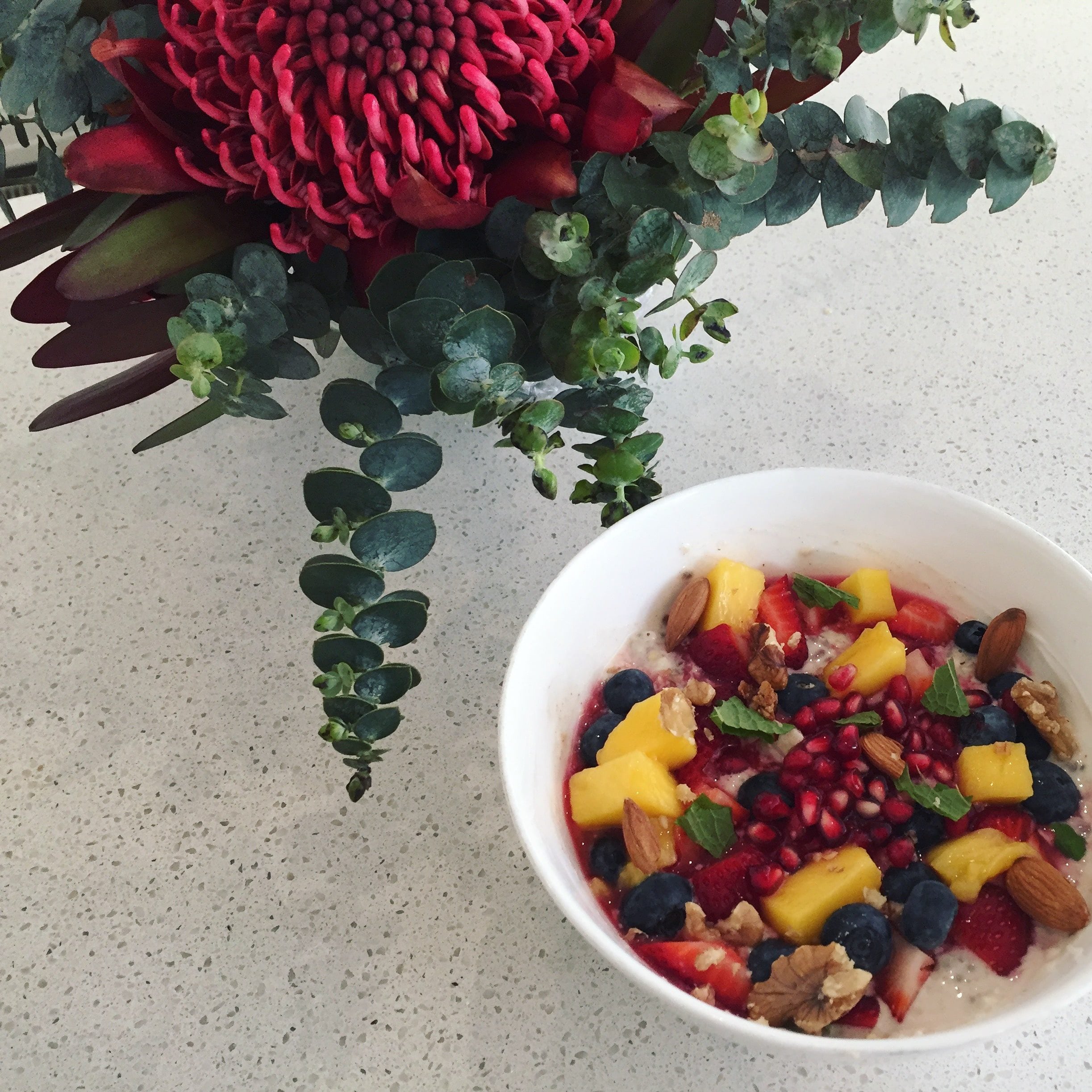 activate
This bircher recipe is so quick and easy and perfect for a quick brekkie before work! I combine it with oats as I love the creamy texture and taste but you can omit them if you like and add more of...
Read more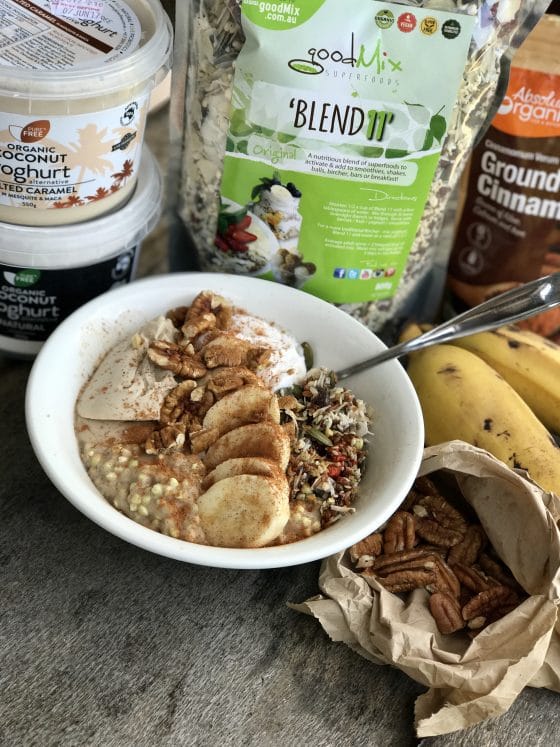 Category_Breakfast
Such an amazing winter combo, the pecan-caramel-banana-cinnamon yumminess on top of the right breakfast foundation of slow carbs, diverse fibre, plant protein & loads of good fats. Ingredients ...
Read more