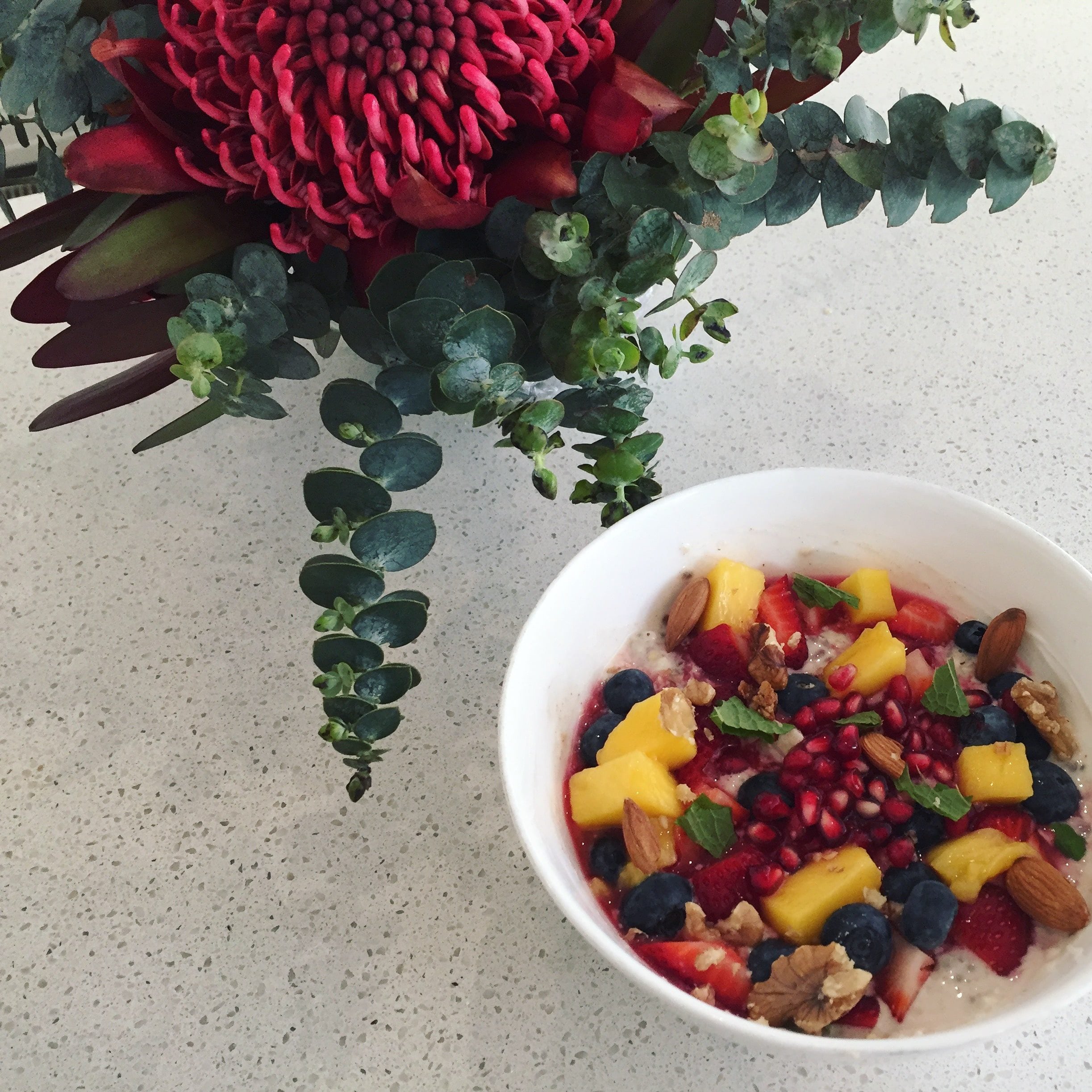 Super Seedy Bircher
This bircher recipe is so quick and easy and perfect for a quick brekkie before work! I combine it with oats as I love the creamy texture and taste but you can omit them if you like and add more of the good mix! I find this breakfast easy to digest and keeps me sustained until lunch.
Ingredients
- 2 tbs rolled oats - 1/2 cup
Blend 11
- 1/2 cup freshly made almond milk - 1/4 grated green apple - 1 tsp cinnamon - 1 tsp honey - 2 tbs greek yoghurt - fresh berries/other fruit - nuts (e.g. almonds, walnuts etc.)
Method
Soak the seeds and oats in the almond milk overnight
In the morning mix in the grated apple, yoghurt, cinnamon and honey and top with fruit and nuts of choice!
Serves Approx
1 Thank you to Isobel Kelly for this recipe! isobel.kelly96@gmail.com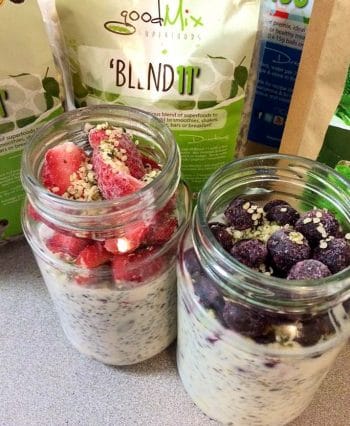 Category_Breakfast
This Pre n Pro Parfait for breakfast is so quick, easy, super-yummy...& so good for more than just your gut :-) Ingredients 2 x tblsp of activated Blend11 3 x tblsp of Pure and Free coconut yog...
Read more