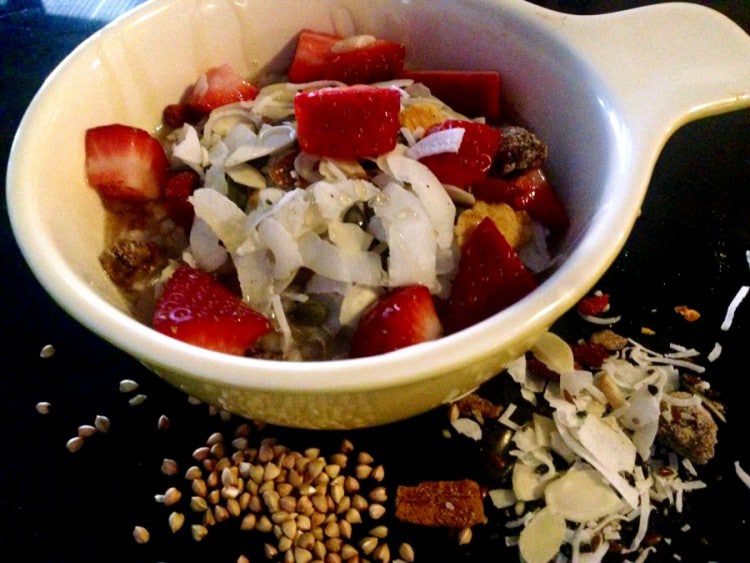 PERFECT PALEO PORRIDGE
Given up grains? Have a gluten intolerance? This doesn't mean you have to give up all the benefits of the traditional winter warmer porridge. This winter bowl of goodness will warm you right down to your toes! Rolled oats are traditionally gluten free, but have been contaminated by rotating crops and processing methods over the years so buckwheat makes an excellent oat replacement. Despite its name- buckwheat is actually a seed not a grain and is high in nutrients such as magnesium and phosphorus. Buckwheat helps the liver to process hormones, medicines, and glucoses, as well as supporting cardiovascular health by lowering blood pressure and cholesterol. So what's not to love right?...the smell of this perfect porridge will have you jumping out of bed on a chilly winter morning
Ingredients
cup of raw buckwheat * 1/2 cup activated
Blend 13
* 1 cup of almond/rice milk * 1 cup of water * 1 tsp cinnamon * 1 tsp vanilla extract * Fresh fruit/honey/cinnamon to serve
Method
1. Soak the buckwheat in water overnight 2. Drain and rinse the buckwheat 3. Place water, milk, vanilla, cinnamon and buckwheat in a saucepan and bring to boil 4. Reduce to simmer for 10-12 minutes- stirring as needed 5. Place into serving bowls 6. Add 2 tbsp of Blend 13 to each serve 7. Top with fresh fruit, add honey to taste and sprinkle with cinnamon 8. Enjoy!
NOTES
Soaking the buckwheat will seriously cut down the cooking time from around 45 minutes to just over 10- and who doesn't want extra time in front of the fire on a winter morning. Adding the
Blend 13
to the top of the porridge and stirring in will warm it a little without losing any of the heat reactive nutrients such as vitamin c that get lost when food is cooked. Experiment with different forms of milk like coconut and quinoa milk and comment below to let me know your favourite.
Serves approx
2-3
Thanks to Emma Boucher for this wonderful recipe!!
Email : Emmab@beyondgoodhealth.com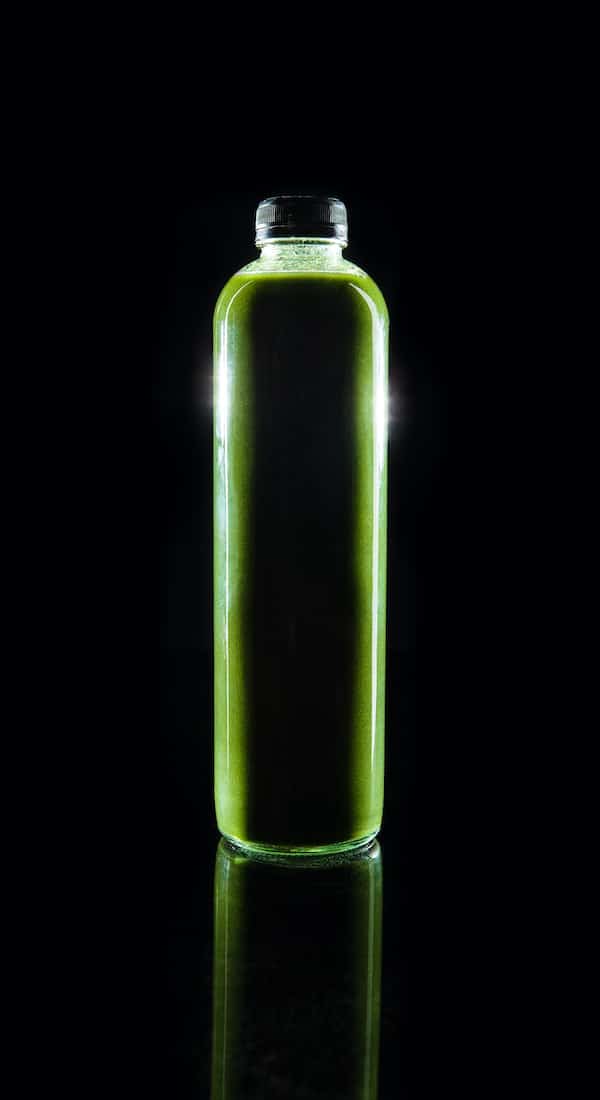 alkalise
Reset your body & mind with this powerful detox drink. 4 x powerful, nourishing greens plus the healing Aloe powder concentrate. Lemon juice is a great alkalising and supports the liver to get...
Read more
Category_Breakfast
Clearly....why anything else when it comes to a spread? With it's profile...beginning with epic enzyme activity, there's definitely value in this simple nut butter. Made with love. Simple, deliciou...
Read more