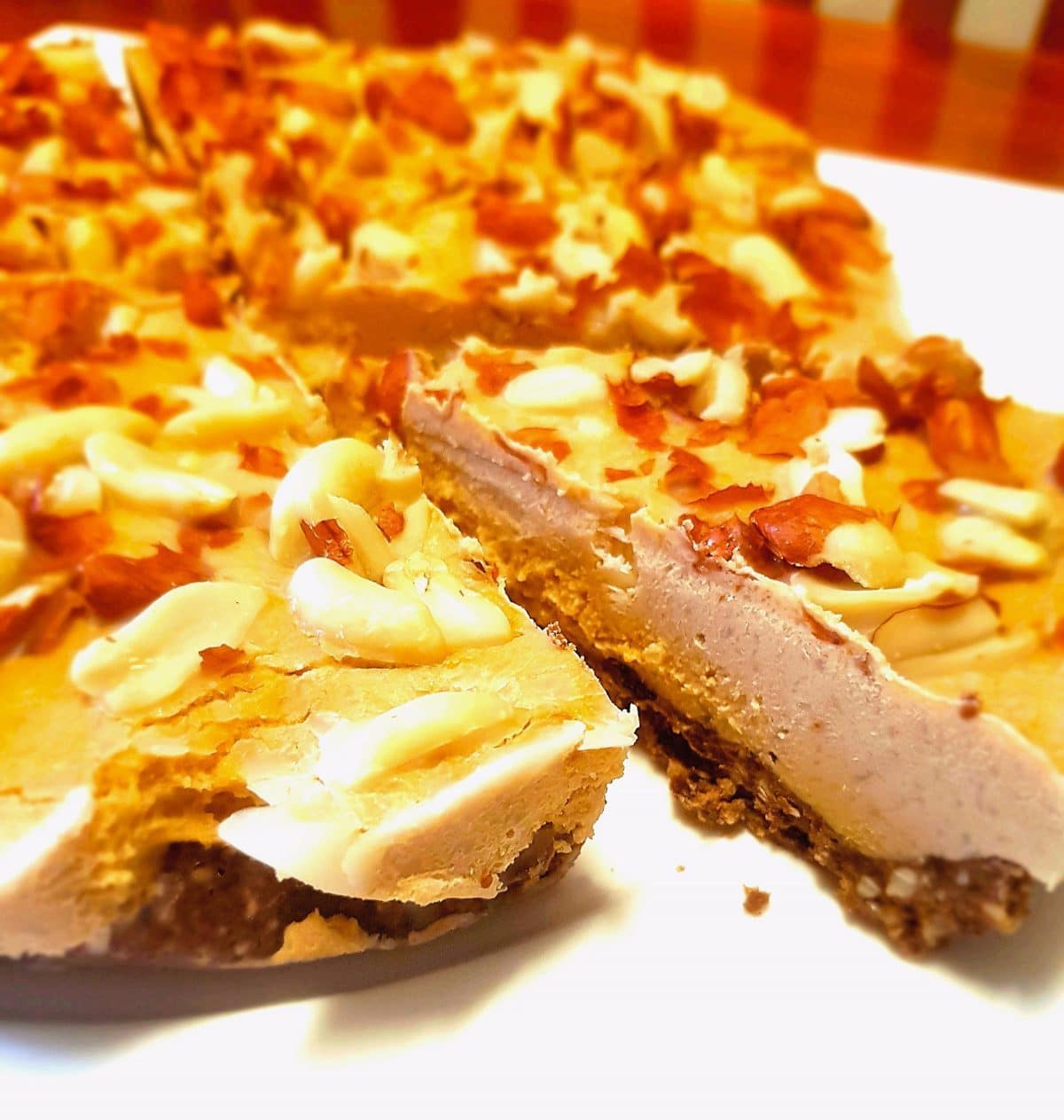 PEANUT BUTTER CHEESECAKE
A healthy twist on a cheesecake. Smooth and creamy, each bite of this Peanut Butter Cheesecake is a delight!
Ingredients
Base:
1 and 1/2 cups Bliss Ball mix
2 tablespoons runny coconut oil
Filling:
1 can organic full fat coconut cream, chilled 1 and
1/2 cups natural peanut butter
Method
Base: Mix ingredients together in a bowl and press into a lined cake tin. Set in fridge or freezer until firm. Filling: To a large bowl add coconut cream and peanut butter, using an electric beater whisk until smooth and fluffy. Pour over base, top with crushed peanuts and set in fridge.
Serves Approx
8 Thank you to The Fit Kitchen with Siobhan for this recipe!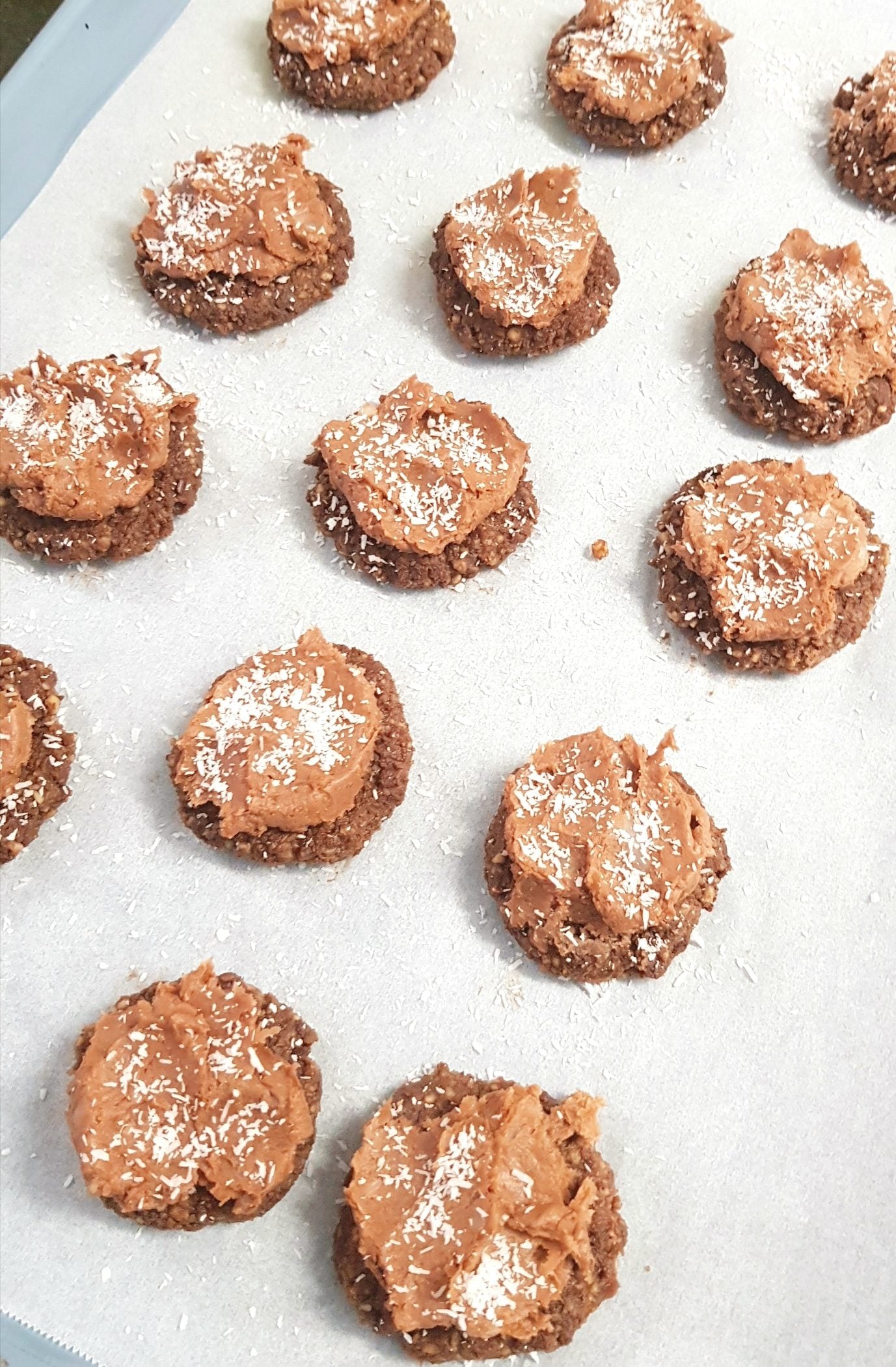 Category_Kid favourite
A recipe everyone will love! A raw vegan twist in frosted biscuits jammed with nuttients! Ingredients Biscuit: 1 and 1/2 cups Bliss Ball mix 1/4 cup water Frosting: 2 tablespoons coconut oil - s...
Read more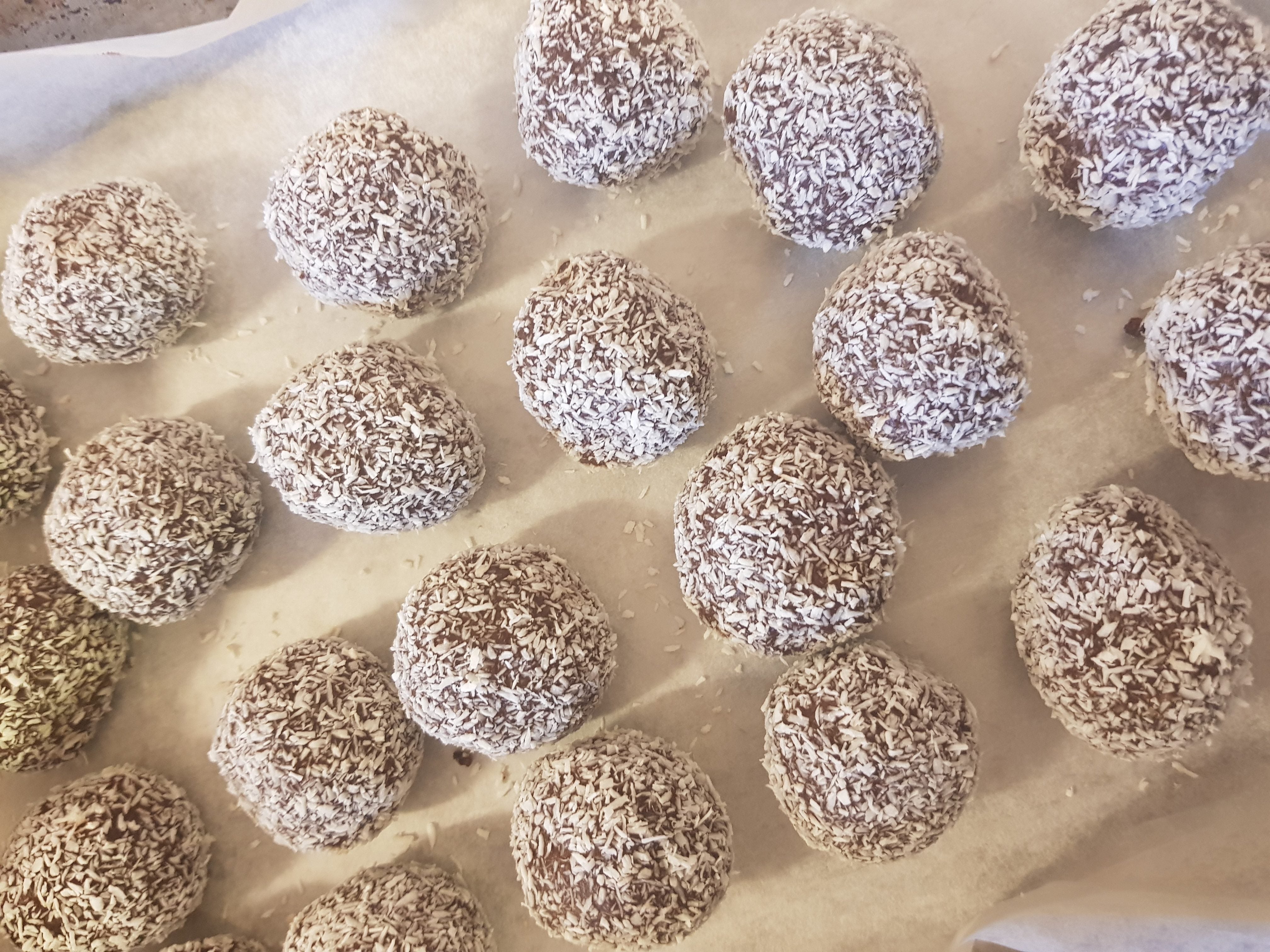 Category_Kid favourite
These peanut butter bombs are an explosion of goodness! It's hard to stop at just one! Ingredients 2 cups Bliss Ball mix 1 cup natural peanut butter (I used Mayvers dark roasted) Coconut for rollin...
Read more