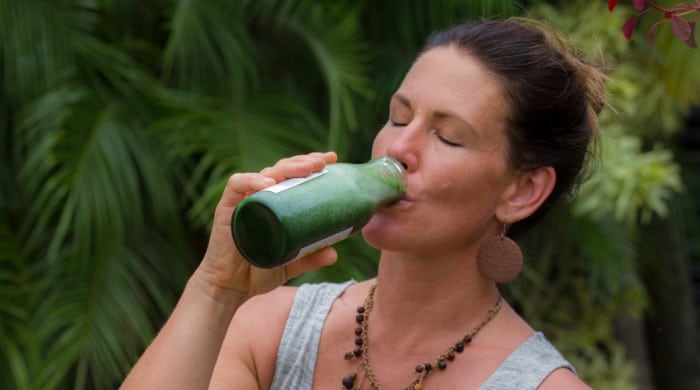 Fizzy Basil and Mint Green Smoothie
Sometimes you just crave fizz! Here's a super refreshing, fun & fizzy way to get some extra greens in! A great gut boost for those feeling a bit sluggish, to help kick start the liver & encourage bowel fermentation & movement.
Ingredients
Into the Blender: 1-3 x chopped Lebanese cucumbers (depending on how cucumbery you like it) 1 cup of chopped Pineapple Handful of Fresh Mint leaves (or more) Handful of Fresh Basil leaves (or more) 2-3 scoops of
Greens + Aloe
2/3 of a cup of ice (or your preference) 1 cup of Kombucha / kefir (ginger works great flavour wise) The sweetness will come from your pineapple & kombucha, so just adjust these up or down to suit your desired level of sweetness.
Method
1.Add all ingredients into the blender (except kombucha / kefir - beware of fizzy blender explosions!) 2.Blend until smooth, then pour into a jug & add the kombucha or kefir.
Serves Approx
2-3 smoothies
Category_Dinner
Such a breakfast menu classic – these are gluten free, so easy & taste even better than eating out! Just fry, stack & top with some greens, avo & a sauce / chutney / chilli jam - you ca...
Read more