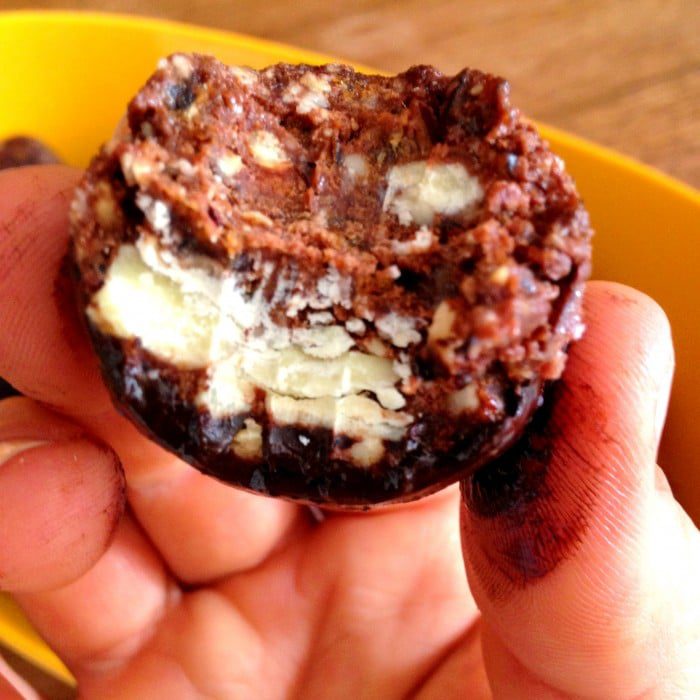 Choc-Nut Chunky Easter Eggs
These are seriously amazing. Waaay better than any of the eggs you can buy in the supermarket - & actually very nutritious & filling! There were quite a few that didn't make it to the photo shoot!! Aside from the Bliss Ball Mix for the eggs, you can use any dry roasted nuts -almonds, macadamias & hazelnuts are my faves, & any chocolate you like to dip!
Ingredients
1 x 750g
Bliss Ball Mix
100g of plain (unflavoured)
raw cacao
butter, roughly chopped into small chunks 100g of dry roasted nuts (I used almonds here) 6 teaspoons of vanilla essence (or to taste) 70-80g of coconut oil or water (add until they stick together well when squeezed) 1 block of quality dark cooking chocolate (I used Lindt, dark cooking choccy 70% here - it worked nicely).
Method
1) Heat chocolate gently (broken into pieces) in a double saucepan to melt it without burning. This is for dipping your eggs in once they are set & cold. 2) Tip
Bliss Ball Mix
into a large bowl & add all other ingredients. 3) Mix together thoroughly & squeeze into egg shapes ( I made these approx half the size of a large chicken egg) 4) Place eggs in freezer to set for 10-20 mins 5) Using a sharp-pointed knife / skewer / fork, impale the eggs from the top & then dip them in the melted choccy to coat half. The cold eggs will set the melted choccy quickly, then you can place them on a tray & pop back into the fridge.
Serves approx
30 eggs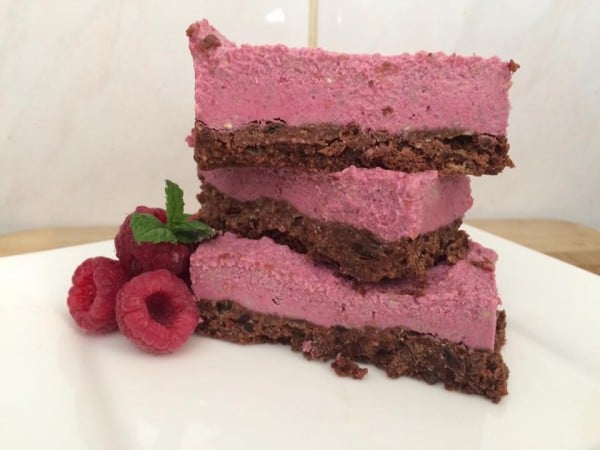 Category_Desserts
Share some love with the gorgeous combination of raspberries and chocolate. Just 10 minutes work will give you this luxurious vegan treat, perfect for spoiling yourself or someone special! Gluten f...
Read more