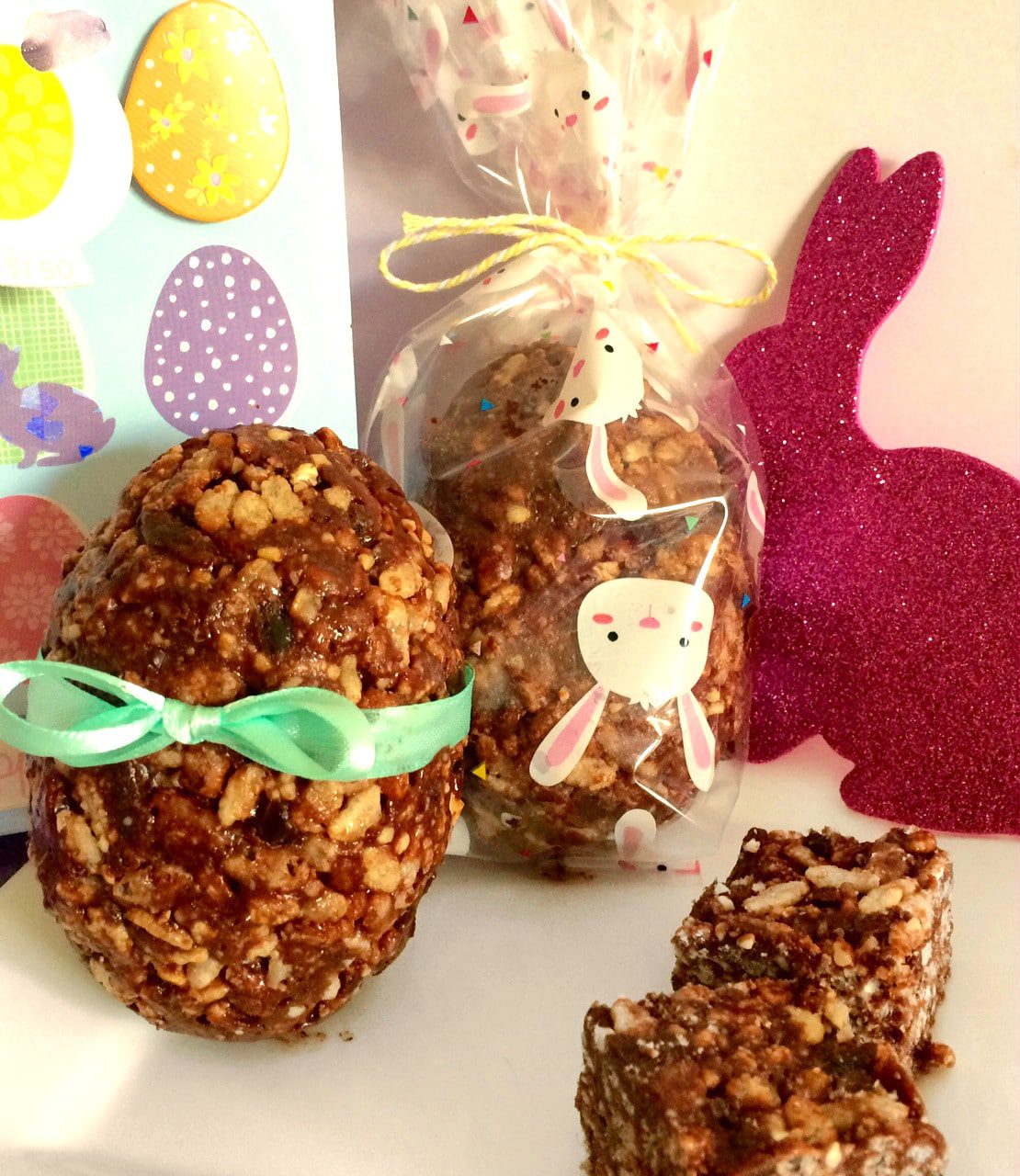 Healthier Chocolate Easter Eggs
Looking for a vegan, gluten-free healthy chocolate easter eggs recipe? You're in the right place! If you're looking for something a bit healthier than the sugar laden chocolate eggs this Easter, these chocolate Crispy Eggs (or slice!) are proving a winner in our house! Even the Mr couldn't stop eating them! Gluten Free, vegan easter eggs that are so easy to make and totally delicious!
Ingredients
1/2 cup Nut butter 1/2 cup rice malt syrup 150g dark 70% chocolate 3 cups puffed rice or ricebubbles 375g
Bliss Ball mix
*** Substitutions:
- For nut free, sub nut butter for coconut oil or sun butter - For refined sugar free, sub dark chocolate for: 1/2 cup coconut oil, 3tbs cacao, 1tbs maple syrup
Healthy Chocolate Easter Eggs Method:
Combine nut butter, rice malt syrup and chocolate in a small saucepan and melt together until well combined. In a large bowl, add rice bubbles and
Bliss Ball mix
contents. Pour in the chocolate mixture and stir through until the mixture is sticky and holding together. Spray some silicon Easter Egg molds with some coconut oil and fill each with the mixture, stuffing them full and firm! Pop mold in the fridge to set. Easy! This also makes an awesome slice, by pressing mixture into a slice tin an setting in the fridge before cutting into serves. Pro tip - keep your hands slightly damp when handling the mixture to stop it from sticking to your hands! (Now... hide them in the veggie compartment so you don't have to share!)
Serves approx
12- 24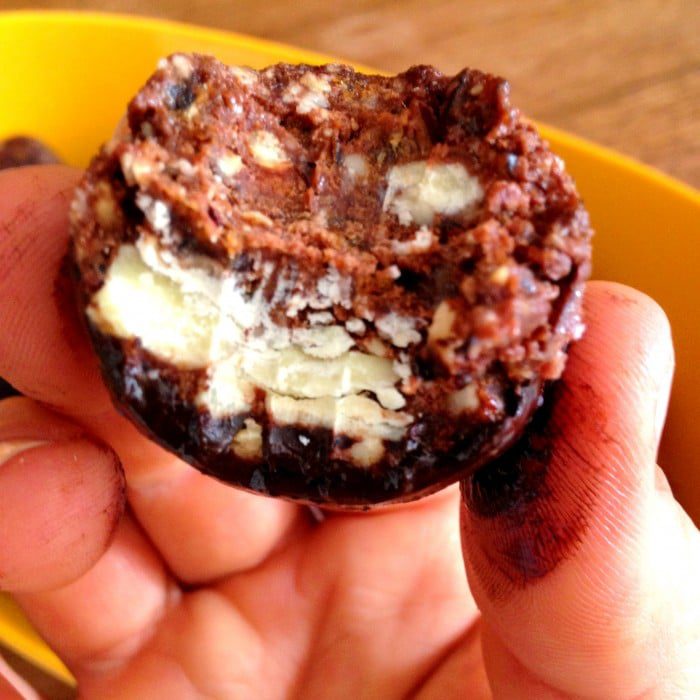 Category_Desserts
These are seriously amazing. Waaay better than any of the eggs you can buy in the supermarket - & actually very nutritious & filling! There were quite a few that didn't make it to the photo...
Read more