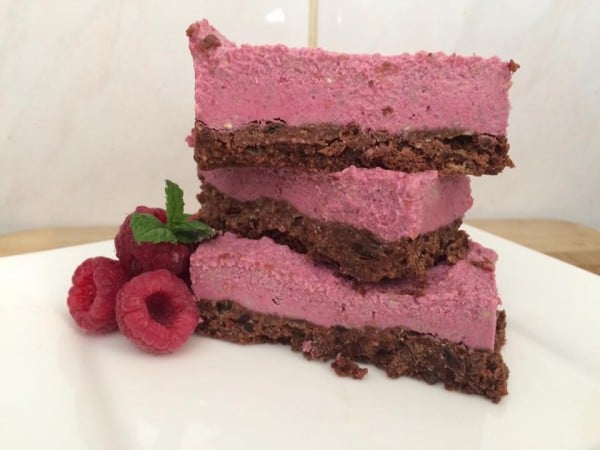 Chocolate and Raspberry Slice
Share some love with the gorgeous combination of raspberries and chocolate. Just 10 minutes work will give you this luxurious vegan treat, perfect for spoiling yourself or someone special! Gluten free, dairy free, refined sugar free, and easily made nut free if required!
Ingredients
Chocolate Base:
1x 375g
Bliss Ball Mix
45g coconut oil ( sub 5ml water if using nut free bag)
Raspberry Filling:
150g Cashews or sunflower seeds 3tbs coconut oil 1tsp vanilla extract 200g fresh or frozen raspberries 2 tbs rice malt syrup
Method
For the base:
Combine
Bliss Ball
contents and oil/water and press into a 20cm square tin or loaf tin. Chill in fridge while you make the raspberry topping.
For the filling:
Place the cashews (or sunflower seeds) in your food processor and blitz until a meal consistency. Add all other filling ingredients and process until smooth. Pour into prepared base, smooth top and refrigerate or freeze until set. Slice, share and indulge!
Serves approx
12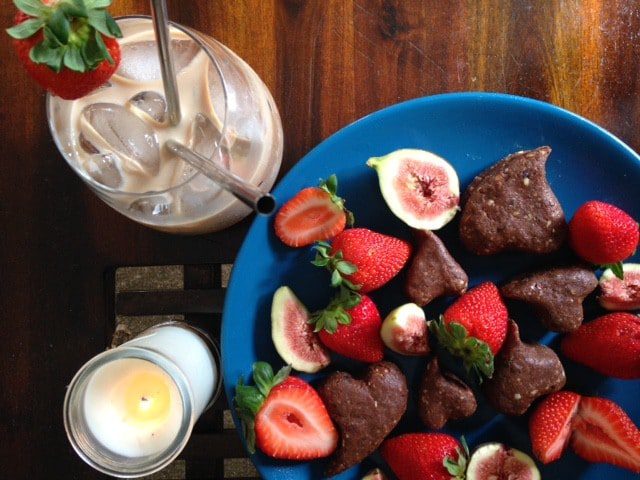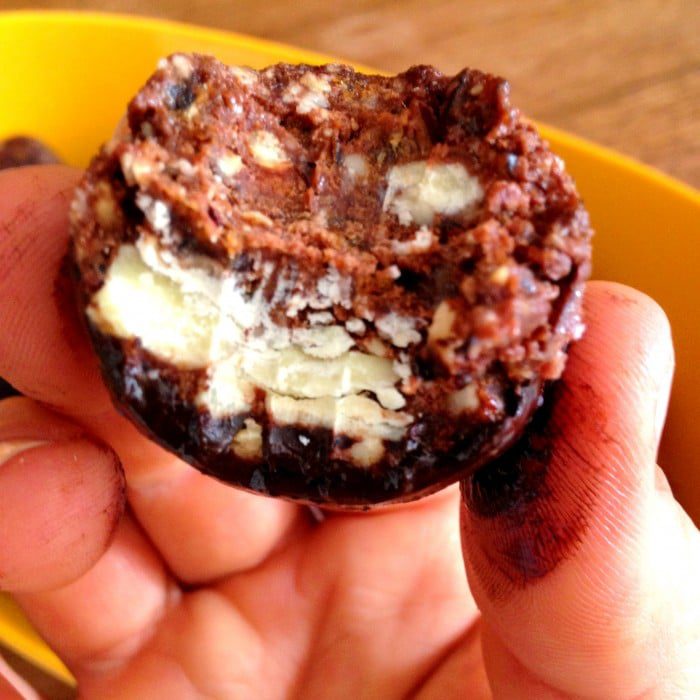 Category_Desserts
These are seriously amazing. Waaay better than any of the eggs you can buy in the supermarket - & actually very nutritious & filling! There were quite a few that didn't make it to the photo...
Read more