Breakkie-brunch Jars.
Healthy breakkie on top, morning tea treat on the bottom. You can eat the top for breakfast, then screw the lid back on & keep the bottom for morning tea! Make a few of these on Sunday evening, ready to start the work week off with breakfast & morning tea sorted! Or maybe these could be your perfect 'post-workout jars'?
Ingredients
Dessert base: (goes in first). Salted Caramel or Chocolate Mousse coconut yoghurt
Bliss Ball mixture
(or crumbled up balls / slice) Banana slices Breakfast top: (on top of the sweeter stuff). Activated
Blend11
(approx 2 tbsp or whatever amount feels best for you) Natural unsweetened yoghurt (natural greek or coconut) Mixed berries (strawberries, raspberries, blueberries etc)
Method
Into clean jars place your ingredients, layered so the sweet layer goes in first & breakfast layer on top.
Serves Approx
Varies depending on jar size etc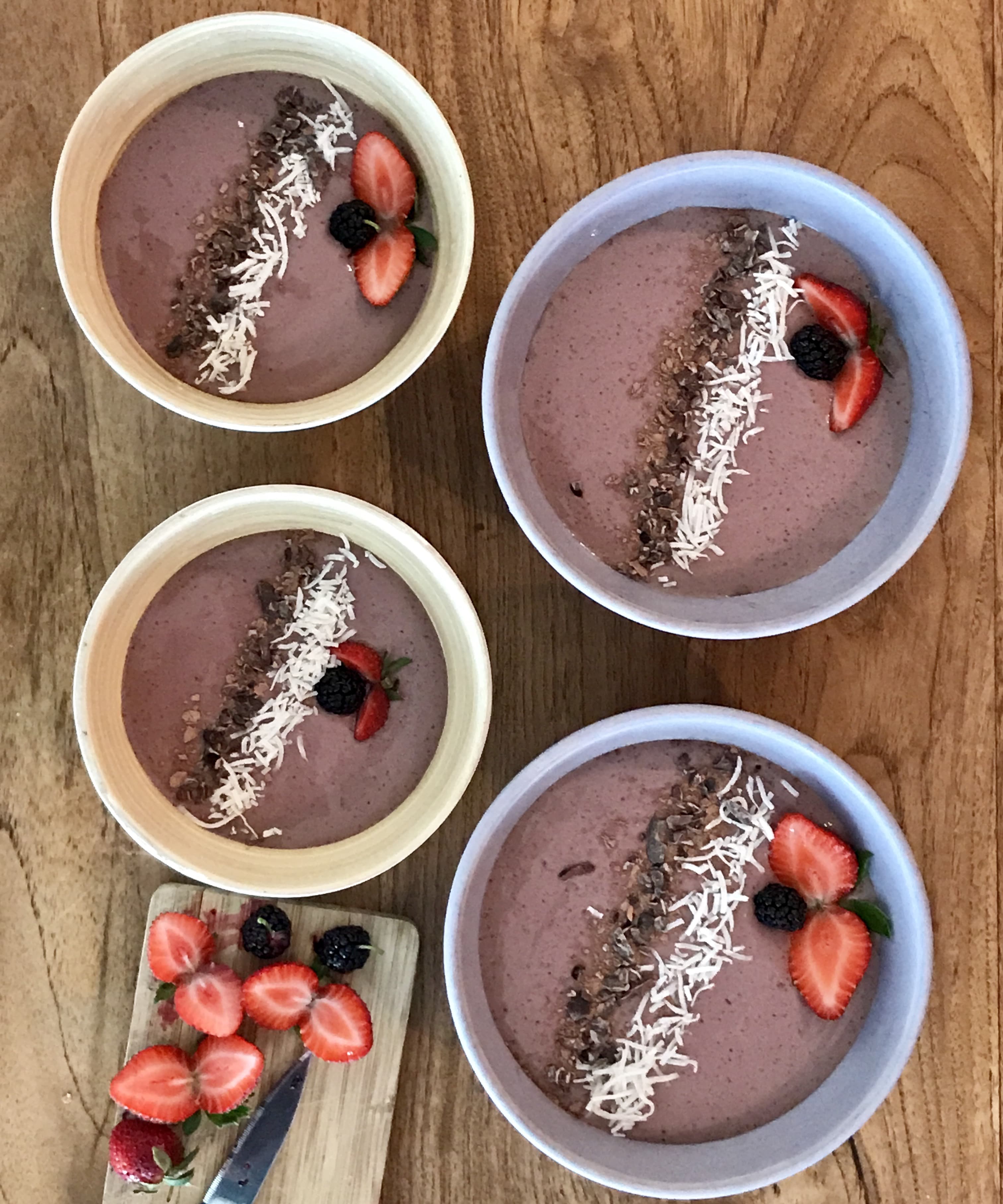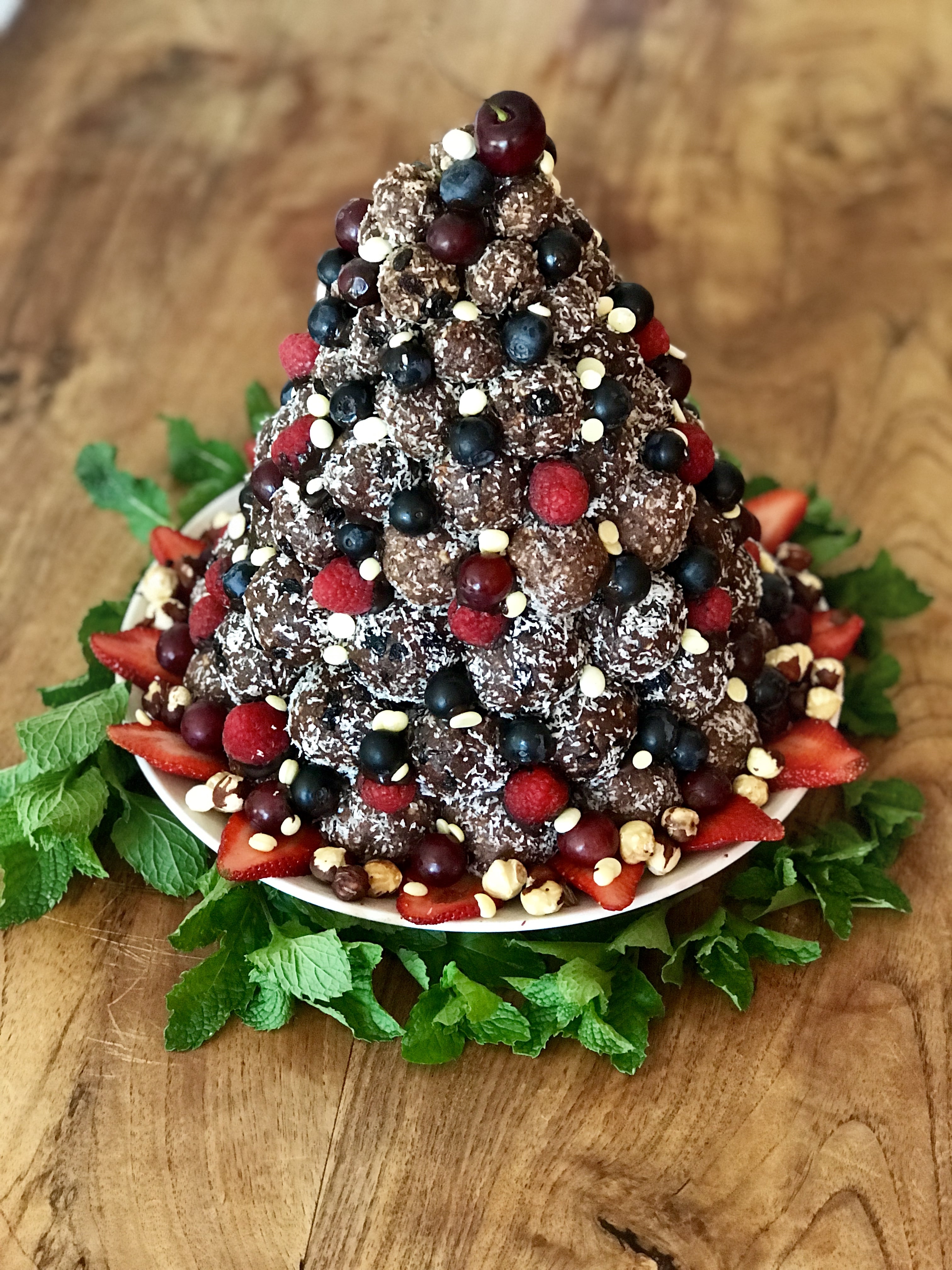 christmas recipes
This was so much fun to make! So pretty & a practical & healthy dessert that also adds some seriously festive vibes to your table!   Rum Ball Christmas Tree Ingredients 2 x 750g Vegan Bliss...
Read more