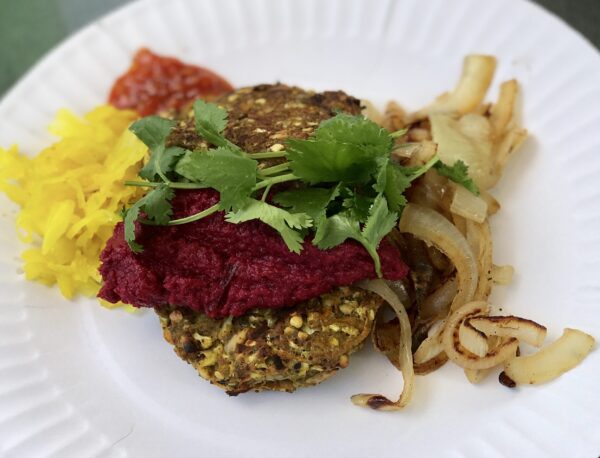 BBQ Burger Mix Veggie Patties
This veggie patty recipe is so quick & easy to take to make to take to a BBQ when you're not keen on the sausages you know will be on offer! Make heaps because all the sausage eaters will be asking for your patties!
Veggie Patty Ingredients
1 packet of
Burger Mix
savoury protein snack premix (soaked overnight) 1/2 a large cauliflower (finely chopped / use your food processor) 1/4 large pumpkin grated 1/2 cup macadamia oil 2 tbsp Mac butter (or any nut butter) 1/4 cup chia flour (or chia / flax meal to absorb any excess moisture from the grated veggies). (You could also use grated sweet potato, carrot, zucchini, corn, broccoli...most veggies will work well in this).
How To Make Veggie Patties
1. Combine Burger Mix with water into a bowl, mix well & refrigerate overnight. 2. Next day add grated pumpkin & finely chopped cauliflower, oil & nut butter. 3. Add meal / flour - enough to make the mixture form easily into patties. 4. BBQ until nicely browned. 5. Serve with anything - pic shows beetroot dip, sauerkraut & BBQ onions, topped with fresh coriander & chilli relish - yummo!
Serves Approx
6 People - depending how hungry they are / what you're serving with. Thank you to Jeanie for this recipe! jeanie@goodmix.com.au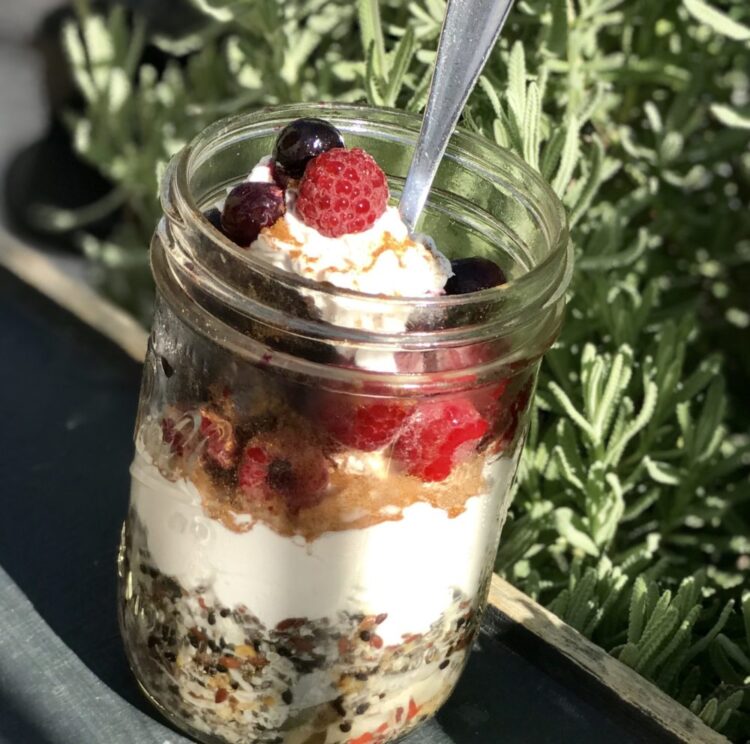 Category_Breakfast
Perfect to prepare the night before, this gluten free, grain free brunch in a jar is the perfect portable meal for those wanting to break their fast with something nutritious a little later in the ...
Read more
blackberry
Amazing guilt-free summer dessert! Deliciously cold, totally decadent & gluten free, dairy free & refined sugar free! These look amazing & are so simple to make - plus, use your imagina...
Read more