Raw 'Bounty' Slice
This raw Bounty slice is a yummier, healthier version of a childhood favourite! A healthy, vegan coconut slice that is a firm favourite in our house and even better...it's gluten-free!
Raw Bounty Slice Ingredients
Bounty Slice Base
1x 750g
Bliss Ball Mix
90g Coconut oil
Coconut Slice Filling
300g Raw cashews 200g
Shredded coconut
5mL Vanilla essence 75g Coconut nectar 75g Coconut oil 250ml water
Choc Coconut Topping
150g Coconut nectar 75g Coconut oil 50g
Raw cacao powder
Method
Pre-soak
raw cashews
(1-1.5 hours) BASE Mix Bliss Ball protein ball mix with melted coconut oil. Combine well. Press into slice tray. Pop into freezer for quick setting. FILLING Place cashews, melted coconut oil, shredded coconut, vanilla essence, coconut nectar into a blender. Blend adding water slowly. Blend until smooth consistency. Layer onto protein mix base. Pop back into freezer for quick setting. TOPPING Heat coconut oil and add coconut nectar and cacao. Whisk until smooth. Pour over coconut filling. Pop back into freezer for quick setting. Give it about 15 mins and it will be ready to slice and enjoy!
Serves approx
Makes 24 Slices Give it a try and let us know what you think. And if you've got a recipe you'd like to share, we'd love to hear from you!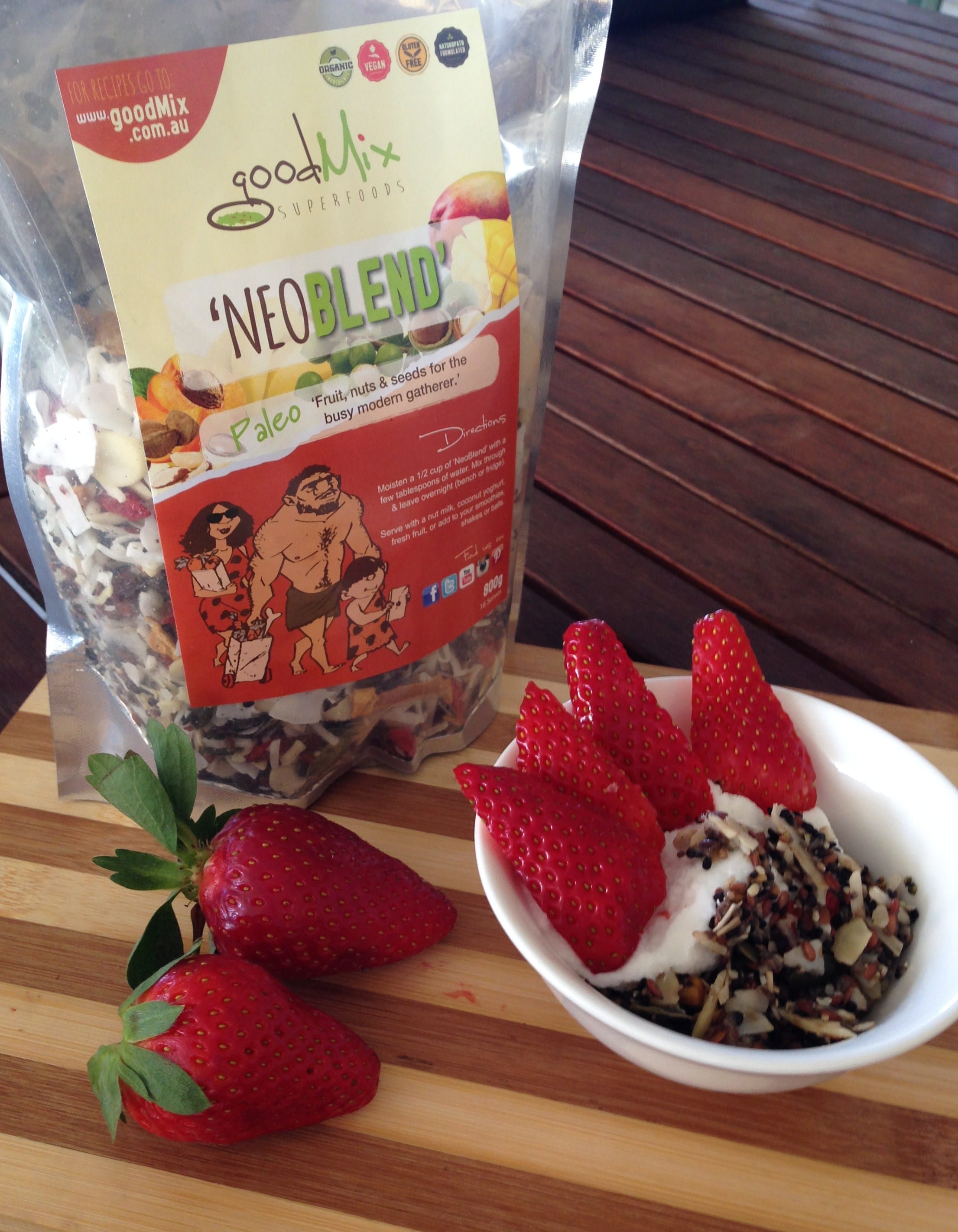 Category_Breakfast
Quick, easy, convenient and super tasty. Does it get any better? Naked Neo is the perfect start to your paleo day Ingredients 1/2 cup of Blend 13 (formerly known as NeoBlend) 2 tbsp of water 2 tbsp...
Read more