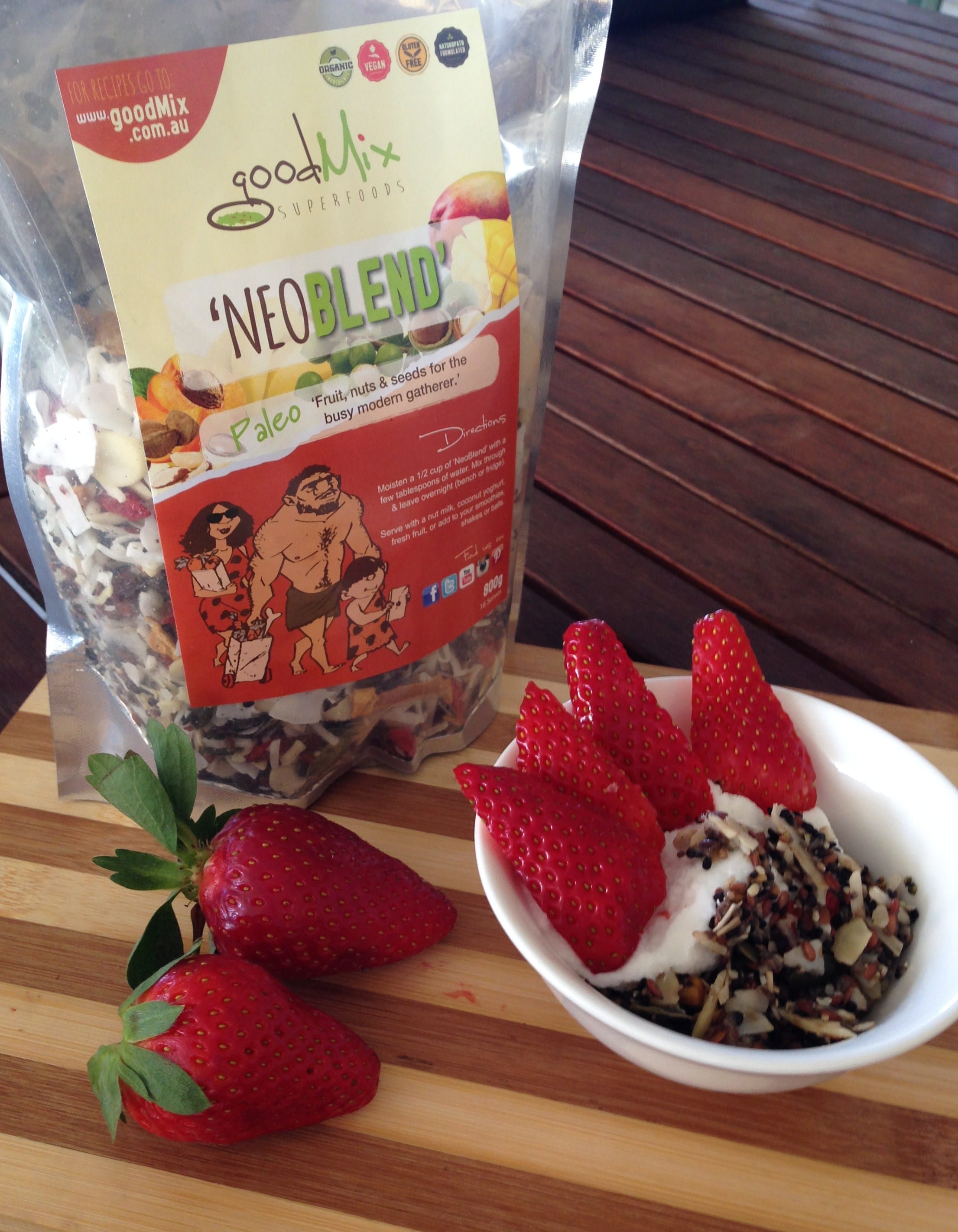 Naked Neo
Quick, easy, convenient and super tasty. Does it get any better? Naked Neo is the perfect start to your paleo day
Ingredients
1/2 cup of
Blend 13
(formerly known as NeoBlend) 2 tbsp of water 2 tbsp of coconut yoghurt Handful of strawberries or bananas
Method
1. Soak Blend 13 in water overnight 2. Add yoghurt 3. Add fruit 4. Eat it before other cave men try to steal it
Serves approx
1 Recipe by Emma, Taste tested by Tom.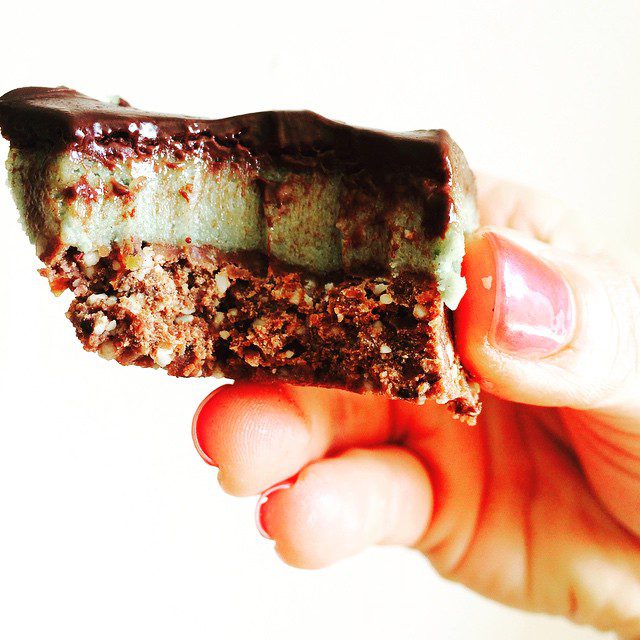 dessert
Deliciously minty slice with a chocolate Bliss Ball base and a hint of Greens Plus Aloe powder. Vegan, gluten free, no processed sugars or unnatural ingredients, so it's healthy right?   Ingredient...
Read more
Category_Desserts
This raw Bounty slice is a yummier, healthier version of a childhood favourite! A healthy, vegan coconut slice that is a firm favourite in our house and even better...it's gluten-free! Raw Bounty S...
Read more