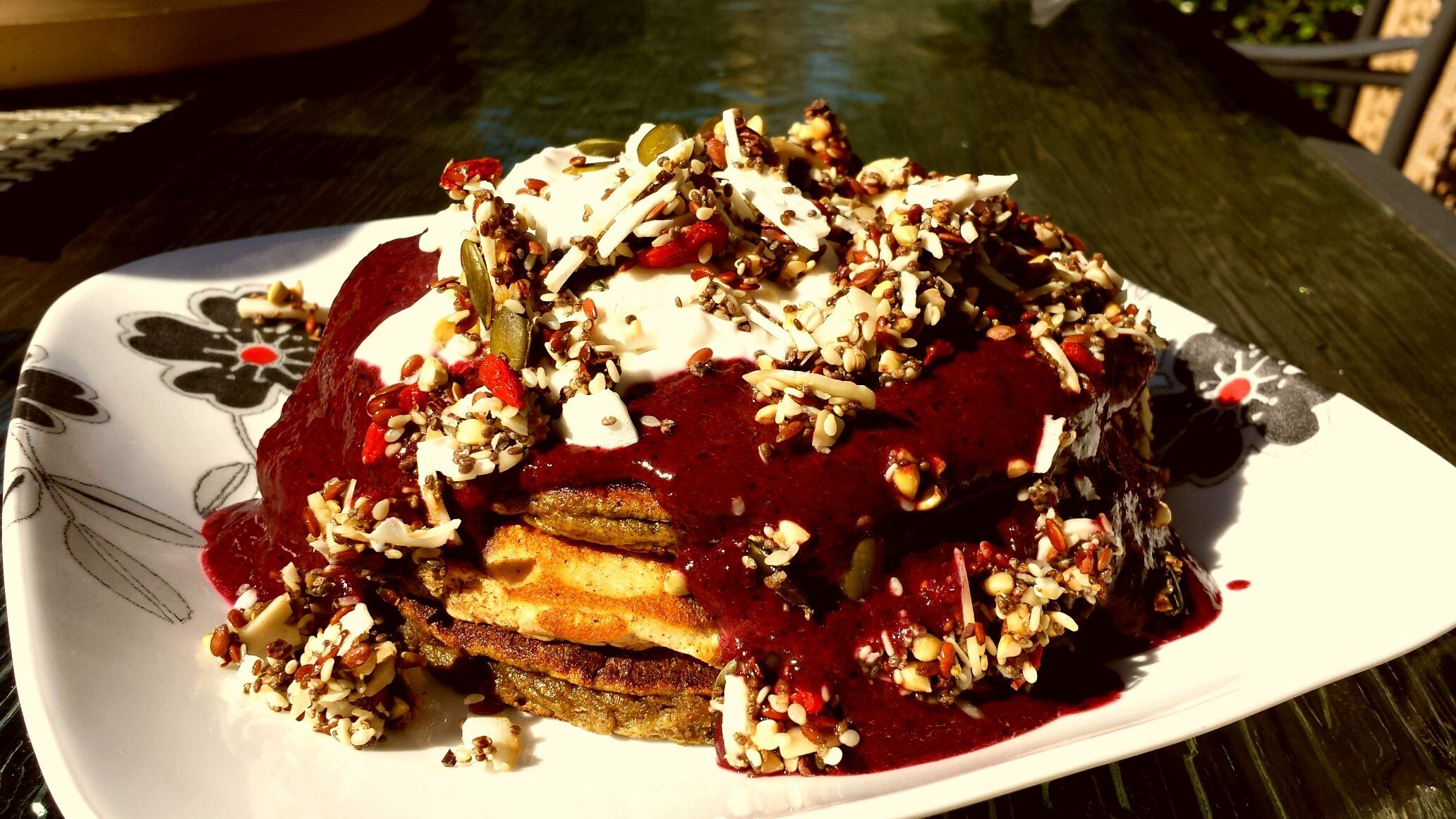 Protein Pancakes with Raw Berry Coulis
Ingredients
2 eggs 1 large banana 2 tbs
pea protein powder
1-2 tbs coconut flour 1/2 tsp bi-carb 1/2 tsp cinnamon Coconut oil spray 4-5 medjool dates 2/3 cup frozen blueberries 1/3 cup milk (vegan or dairy) 1 tsp lemon juice or vanilla essence (optional) 2 tbs activated
Blend 11
(to serve) 1 heaped tbs coconut yoghurt (optional, to serve)
Method
1. Blend the eggs, banana, protein powder, coconut flour, bi-carb and cinnamon until smooth. It should be thick, but pourable. Adjust by adding more coconut flour or almond/dairy milk 2. Spray saucepan with coconut oil and heat medium to low. These take a while to cook (for me anyway!) so be patient! The pancakes won't really bubble like regular pancakes, it will be ready to flip when most of the top has turned from glossy to matte. This may take 5-10 minutes to occur. 3. While these babies are cooking, chuck the berries, dates and milk in a blender and blitz until smooth. You may want to add a teaspoon of lemon juice or vanilla for extra flavour. Leave in freezer until pancakes are ready. It's almost like berry ice cream! YUMMY! 4. Should make 2 large pancakes or 3 medium sized ones. Serve with berry coulis, Blend 11 and maybe some coconut yoghurt for extra creaminess. It may take some time, but it's totally worth it!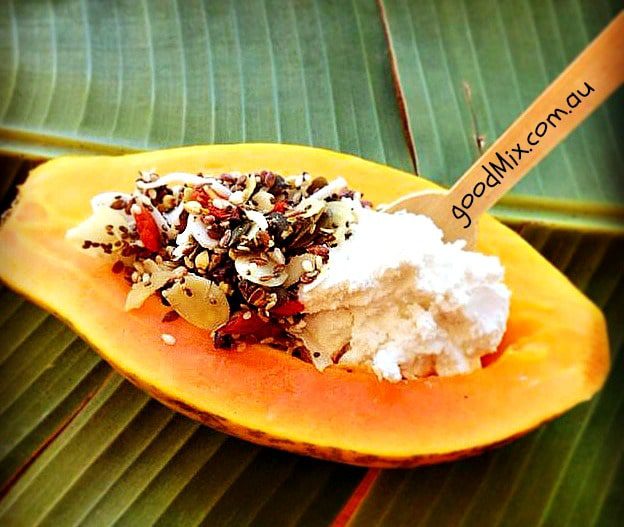 Category_Breakfast
goodMix Papya Bowl Cut a ripe papaya in half, scoop out the seeds with a spoon and fill the hollow with activated Blend 11 (or Blend 13) & a nice dollop of your favourite yoghurt (coconut yogh...
Read more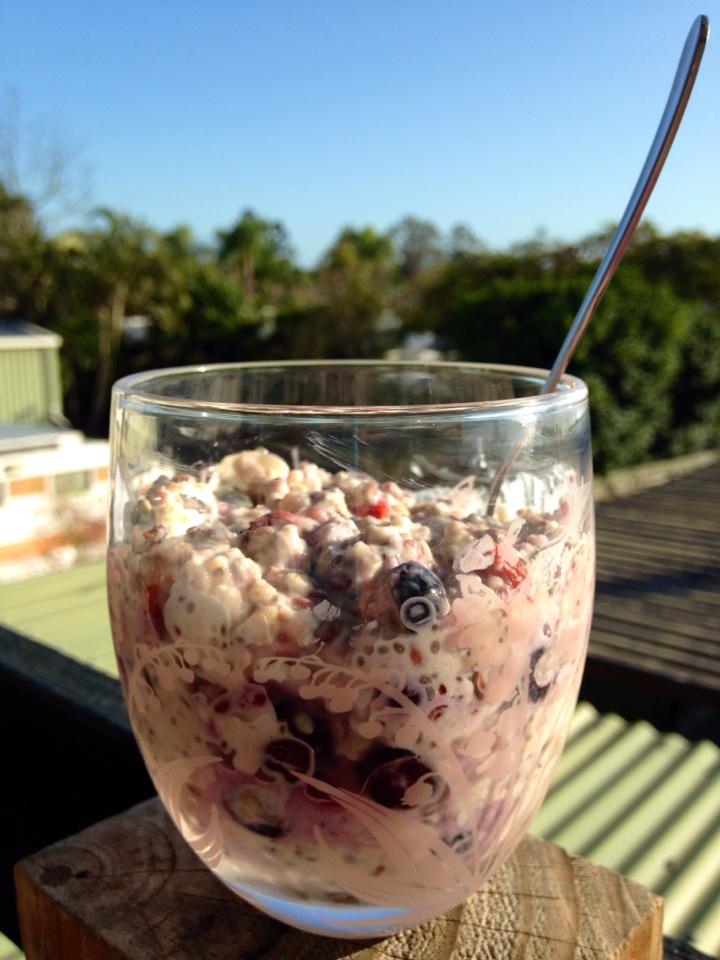 Category_Breakfast
I'm in breakfast heaven! Love discovering delicious foods that fill your stomach and make you feel nourished and alive from the inside out. I love Blend 11 for the convenience, it's absolutely pac...
Read more