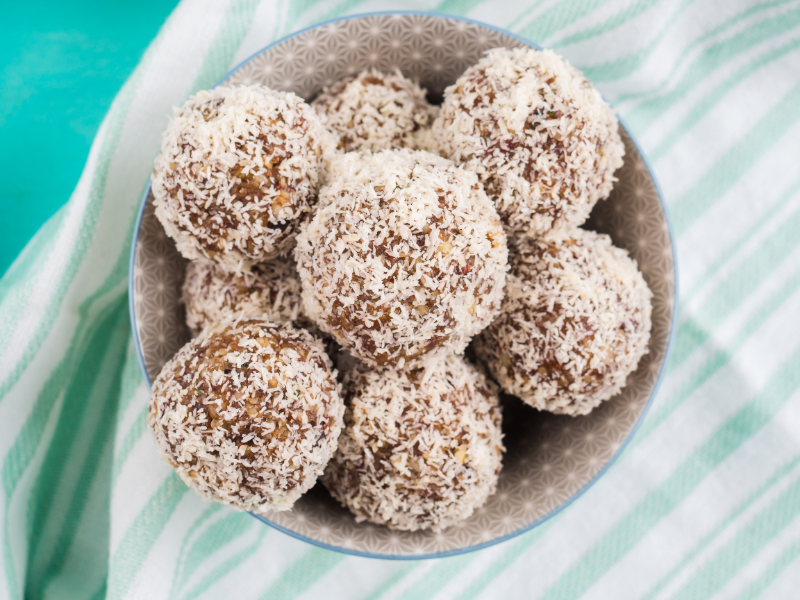 Easy Protein Balls Recipe
The best protein balls recipe ever! Highly nutritious, easy to make and so delicious!
Easy Protein Balls Ingredients:
1 cup of activated Blend11
1 cup shredded coconut
2 cups of pitted dates
1/4 cup raw cacao nibs
1/4 cup raw cacao powder
2 tbsp maca powder
1 tblsp carob powder
4 tblsp almond butter
4 tblsp coconut oil
6 tblsp protein powder
Good dash of vanilla essence
Method
Soak dates with Blend11 overnight, then chuck everything into the food processor / blender or pulverise the mix anyway you can until it tastes good & will form nice, firm balls. Add more dry ingredients if too moist, add more butter / oil if too dry, add more dried fruit if not sticky enough. Store in the fridge / freezer.
Now you have a stack of extremely filling, very nutritious snacks that will satisfy your chocolate & sweet cravings without making you feel yuck.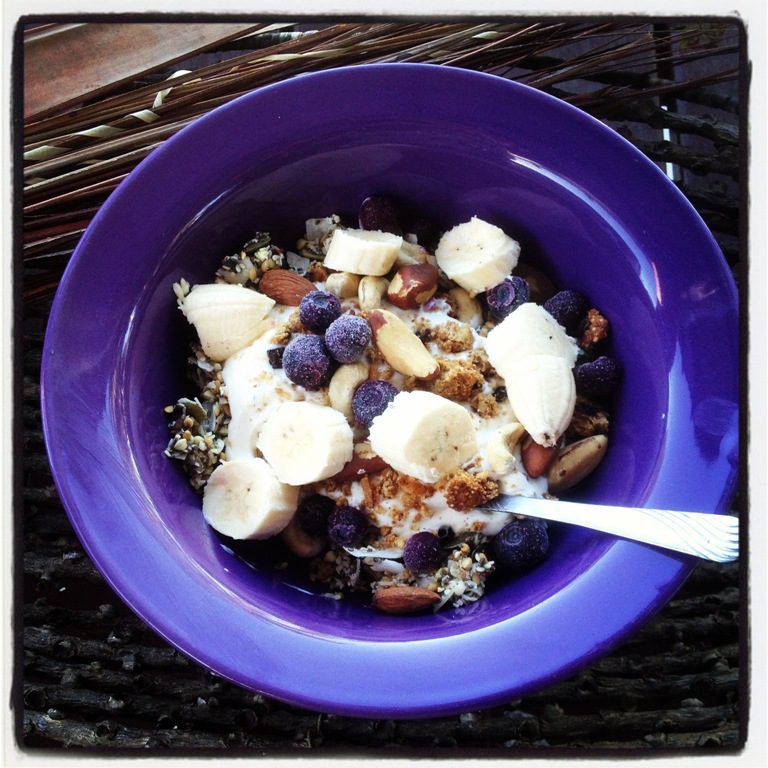 Category_Breakfast
If you need a BIG feed to get you through a BIG day, then try this one out! Not just a big bowl of cereal or muesli here. With a stack of macro nutrients - good fats, protein and some healthy carbs...
Read more